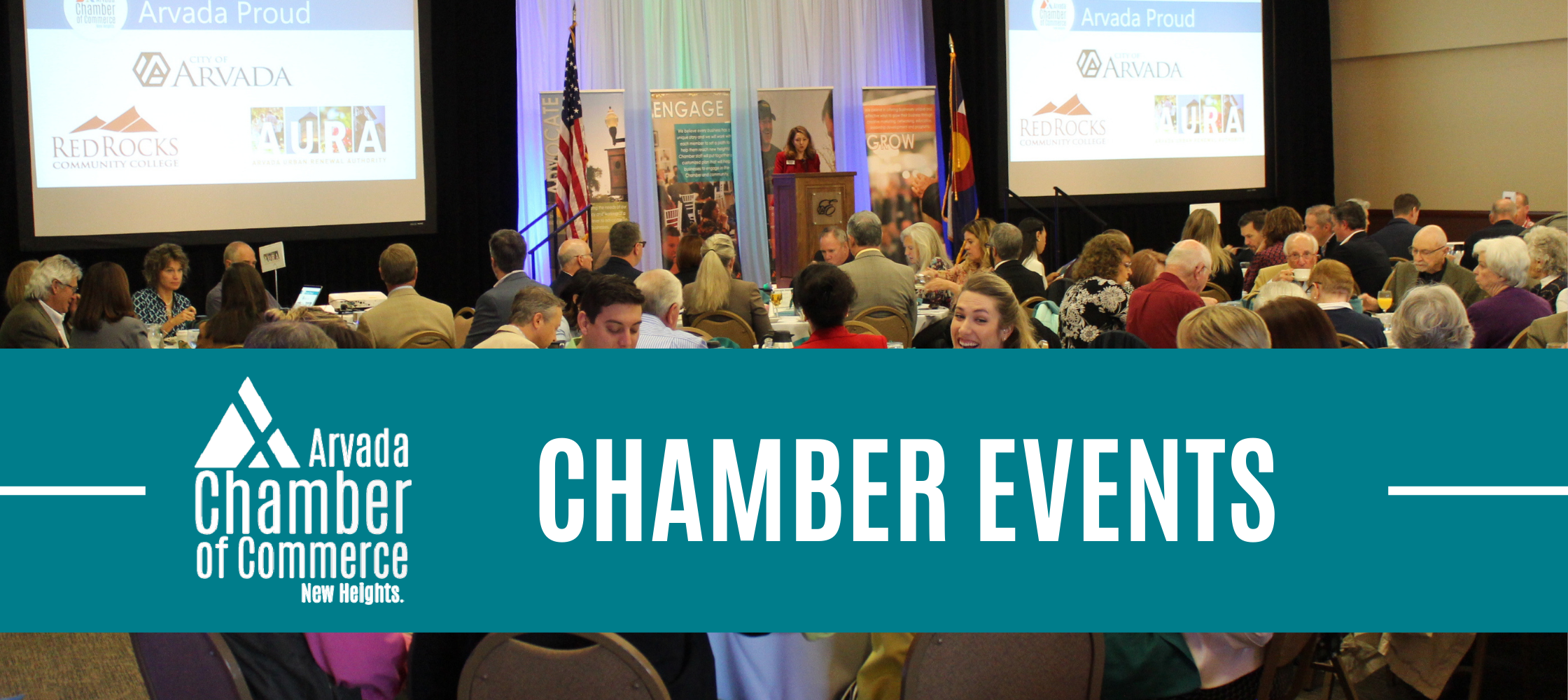 Every year, the Arvada Chamber of Commerce hosts over 100 events for members and the community to connect and learn. Learn more about our 2022 signature events below!
All Upcoming Chamber Events | Community Events
SIGNATURE EVENTS
COMMUNITY IMPACT FORUMS (IN-PERSON)
July 15: State of Mental Health
OTHER EVENTS
December 8: Sponsor's Reception
NETWORKING EVENTS (FREE FOR MEMBERS)
EMERGING CONVERSATIONS WEBINARS (FREE)
NETWORKING GROUPS (MEMBERS-ONLY)
If you'd like to visit a networking group or have an interest in joining, please reach out to Mary Runkel at mary@arvadachamber.org.