On January 21, 2022, the Arvada Chamber hosted the "State of the Economy" at Social Capitol Events. The first of its 2022 Community Impact Forum Series, the forum was hosted by Patty Silverstein, president and chief economist of Development Research Partners, a Colorado-based real estate analysis and economic development research company.
Silverstein's detailed presentation discussed the latest impact of COVID-19, the state's business competitiveness, which segments of the economy are most challenged (and which ones are thriving), and what's ahead in 2022.
Find a copy of the presentation here and key takeaways below.
5 Key Takeaways from "The State of the Economy"
Expect a lower pace of global economic expansion in 2022. The global economy saw a year-over-year growth expansion of nearly 6% last year following negative growth in 2020. The increased global movement of goods and people, continued supply chain issues, and constrained labor availability are currently wreaking havoc on the recovery pace.

Colorado ranks #17 in employment recovery; expected to fully recover by September. The COVID Recession lost 376,000 in about 3 months, about 2.5 times the jobs lost during the Great Recession between 2008-2010. However, Colorado is expected to recover all jobs lost by September 2022. The job growth rate in the Denver Metro (3.1%) outpaces the state average (2.6%) and United States rate (2.6%).

Colorado job openings are at a historic high. Currently, there are about 26,000 more job openings in the state than the number of unemployed people. Colorado is experiencing the 15th highest unemployment rate in the country and 4th highest labor force participation rate.

Office space construction is expected to hit new highs in 2022. The metro Denver area averaged 5 million square feet of industrial space construction over the last five years. Today, 11 million square feet of space is under construction, with 13 million expected to be completed in 2022.

Arvada is one of the fastest-growing areas in the state. Today, the United States is growing at the slowest rate since the 1930s. More than half of counties in the country had negative growth, largely due to a historically low fertility rate and movement to metro areas. However, Colorado is the 6th fastest growing state and Arvada is the state's 8th fastest growing city, growing by 17,969 from 2010 to 2020.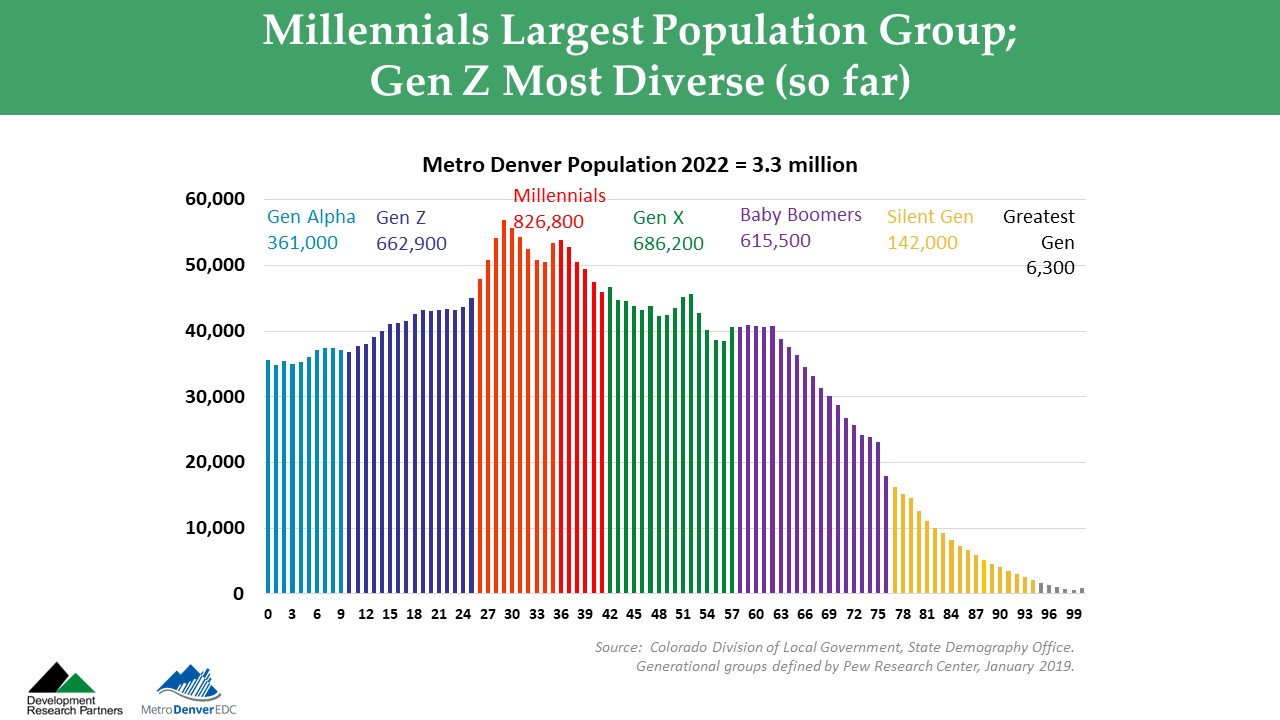 Join the Arvada Chamber on February 18 for a free Emerging Conversation Webinar: "Understanding Community Needs." The in-person Community Impact Forum Series continues on April 18th with the Annual State of the City Address. Register for all upcoming Arvada Chamber events at arvadachamber.org/chamber-events.