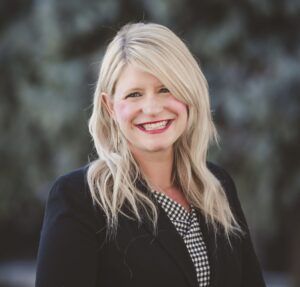 By Kami Welch, Arvada Chamber of Commerce President
On April 18, the Arvada Chamber of Commerce hosted a Civics Bee where middle school students from across Jefferson County wrote essays and competed in a quiz-style competition. The topics included gun rights, recycling, mentorship, and more. The 6th, 7th, and 8th graders that participated provided a stark reminder that "us adults" can do better.
One student, who went on to win at the state competition, wrote his essay on civility. He shared, "We need to make sure people treat each other in a civil manner. We need to treat a person the same no matter what they believe in and how they look. We need to be involved in our community and stand up to the demonstration of incivility. If we see someone being rude, we can still be civil to them while we teach them how to be respectful."
Civility has been on my mind for many years and appreciated the Civics Bee participant's reminder that where we are today is not ok. It seems that almost daily, I observe incivility. Locally we see members of City Council being harassed with hurtful and personal attacks from constituents. At the state level, we see in-fighting between elected officials who are in the same political party, but have vastly different views. Incivility is everywhere and it is time to do something about it. The reality is that things are getting worse and without intentionality, we will continue to see trust in our political systems erode, increased social division, decreased civic participation, and long-term damage to our community.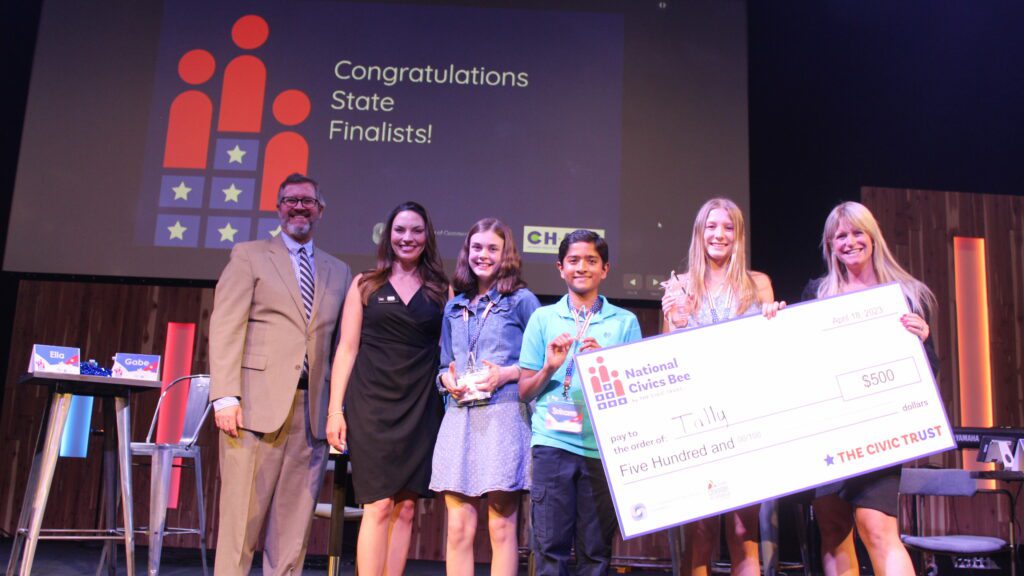 I firmly believe that we don't have to be on the same side of every issue to have productive conversations. I fondly call this trusted conflict. In trusted conflict, individuals or groups engage in a productive exchange of differing opinions or ideas while maintaining positive relationships and a shared goal of finding a mutually beneficial solution. The Arvada Chamber of Commerce is a non-partisan organization and we encourage participants from all political, social, and diverse backgrounds to join our tables. I would be lying if I said we have perfected the art of trusted conflict. It is really difficult to show up in a room and be open to change when your belief systems are so deeply rooted. The 2023 legislative session was a test for us and an opportunity to reflect on how we can improve how we engage in difficult conversations.
Here is an example of when we could have been better: the Arvada Chamber of Commerce has an Advocacy KAPS Council that is focused on ensuring that new policies that are created to improve our business environment. Every year, the Arvada Chamber anticipates the "Big Bills" that will hit during the legislative session and we do our best to gather feedback from all the stakeholders involved to provide thoughtful analysis on the impact to our legislators. In 2023, SB23-213 "Land Use" was introduced in the final weeks of the legislative session with the intent of increasing our statewide stock of attainable housing This bill was the epitome of divisive. Local governments hated SB23-213, critics touted local control issues, and new home developers loved it.
The Arvada Chamber does not just have one stakeholder group; we are made up of businesses of all sizes, non-profits, government organizations, etc. We focus on a set of policy pillars that we believe will ensure long-term success of our local economy. This includes needing to see an increase in income-aligned housing for our region. As I said, this is really complicated.
At the bitter-end we took an oppose position, not because we didn't like the intent of the bill, but because of the pace and process of change around this bill at the Capitol. Our concern was that due to time constraints, we were unable to gather appropriate data and feedback, communicate effectively with elected officials and provide meaningful amendments to the legislation that would ensure a solution that works for everyone. In this example, we could have done a much better job of convening stakeholders quickly and effectively. We also would have benefited from more time and would encourage our legislators to introduce complicated legislation earlier in session to allow time for thoughtful feedback.
As we move forward, I am going on record to say the Arvada Chamber will be a shining example of improving civility by increasing intentionality around stakeholder engagement, improving communication and education around the difficult issues impacting our community, and building positive relationships with all candidates and elected officials. In our role, civility plays an essential role in progressing the conversations and legislation that impact our businesses. We will continue to believe that our community can be better and will be a leader in ensuring that happens.
---
B.O.L.D. 2026 is a five-year regional economic strength and resiliency initiative of the Arvada Chamber of Commerce. Learn more about the B.O.L.D. 2026 focus on business advocacy at arvadachamber.org/BOLD2026-advocacy.