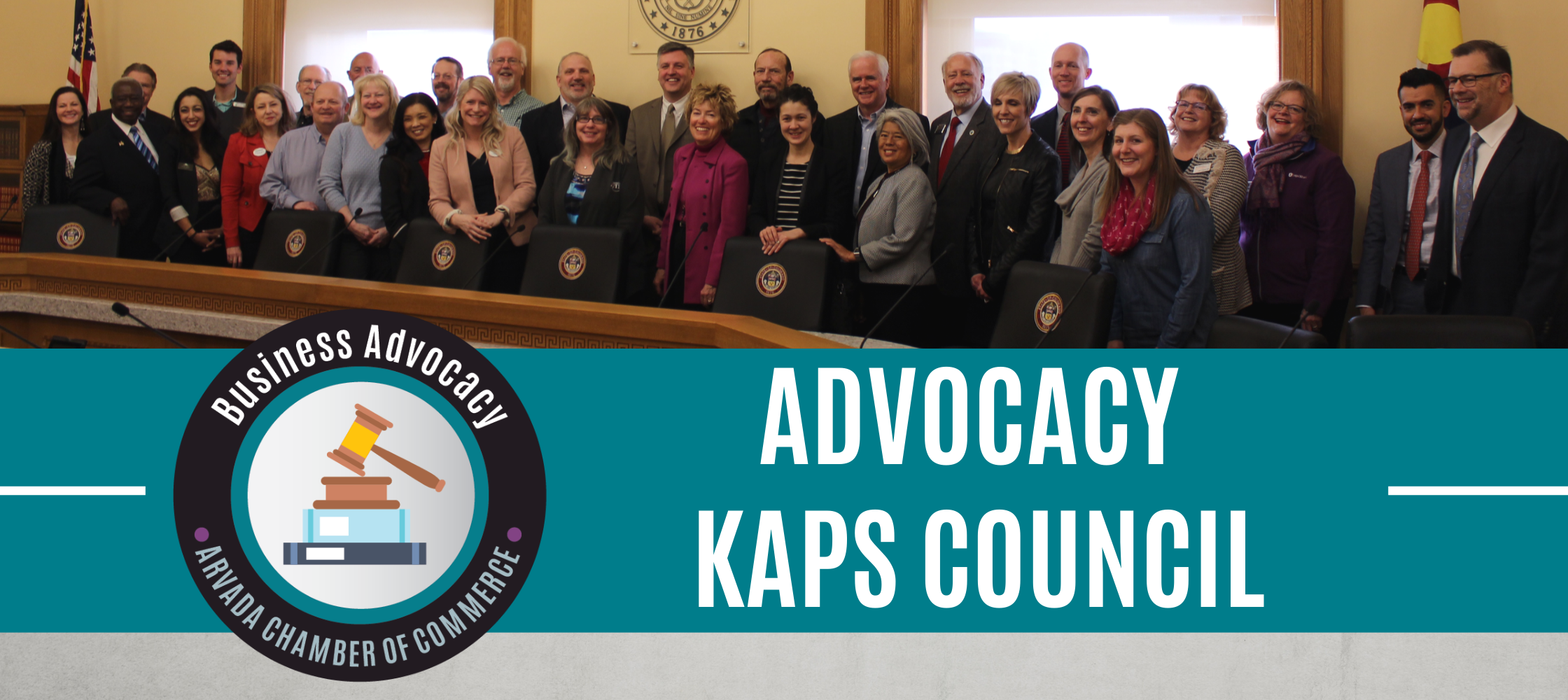 Vision
Arvada businesses are the voice that influences pro-industry regulation and opportunity in Arvada, Jefferson County, Adams County and Colorado.
General Policy Approach
The Arvada Chamber of Commerce will work to:
Drive a regulatory climate that is balanced, consistent and predictable, thus incentivizing business growth.
Streamline business permitting and reporting processes.
Support meaningful initiatives and legislation that minimizes fiscal impact on employers, but addresses identified community needs.
Prioritize legislation that considers the longevity of funding requests and utilizes sunset language where appropriate.
Support a tax structure that does not disproportionately impact businesses.
Focus on fixing the fundamental problem, not temporary or hyper-localized solutions.
Interested in joining? Contact Kami Welch at kami@arvadachamber.org.
---
ADVOCACY KAPS COUNCIL MEMBERS
Preston Branaugh | Branaugh Law Offices

Daryl Christensen | Waddell & Reed

Michael Frie | PBS Wealth Management Consultants

Mollie Gilligan | Payroll Vault

Katie Groke | Apex Park & Recreation District

Christine Jensen | Fairway Independent Mortgage

Sean Kaiser | Lewan Technologies

Henry Kyle III | The Kyle Group

Mike Litzau | Sooper Credit Union

John Marriott | Larson Ski And Sport

Mark Petrovich | Republic Services

Megara Pullen | Mahnke Auto Body

Lindsay Reinert | Lutheran Medical Center | SCL Health

Ed Rothschild | Alphagraphics

Aimee Skul | Farmers Insurance

Kami Welch | Arvada Chamber of Commerce

Jim Whitfield | Arvada Fire Protection District