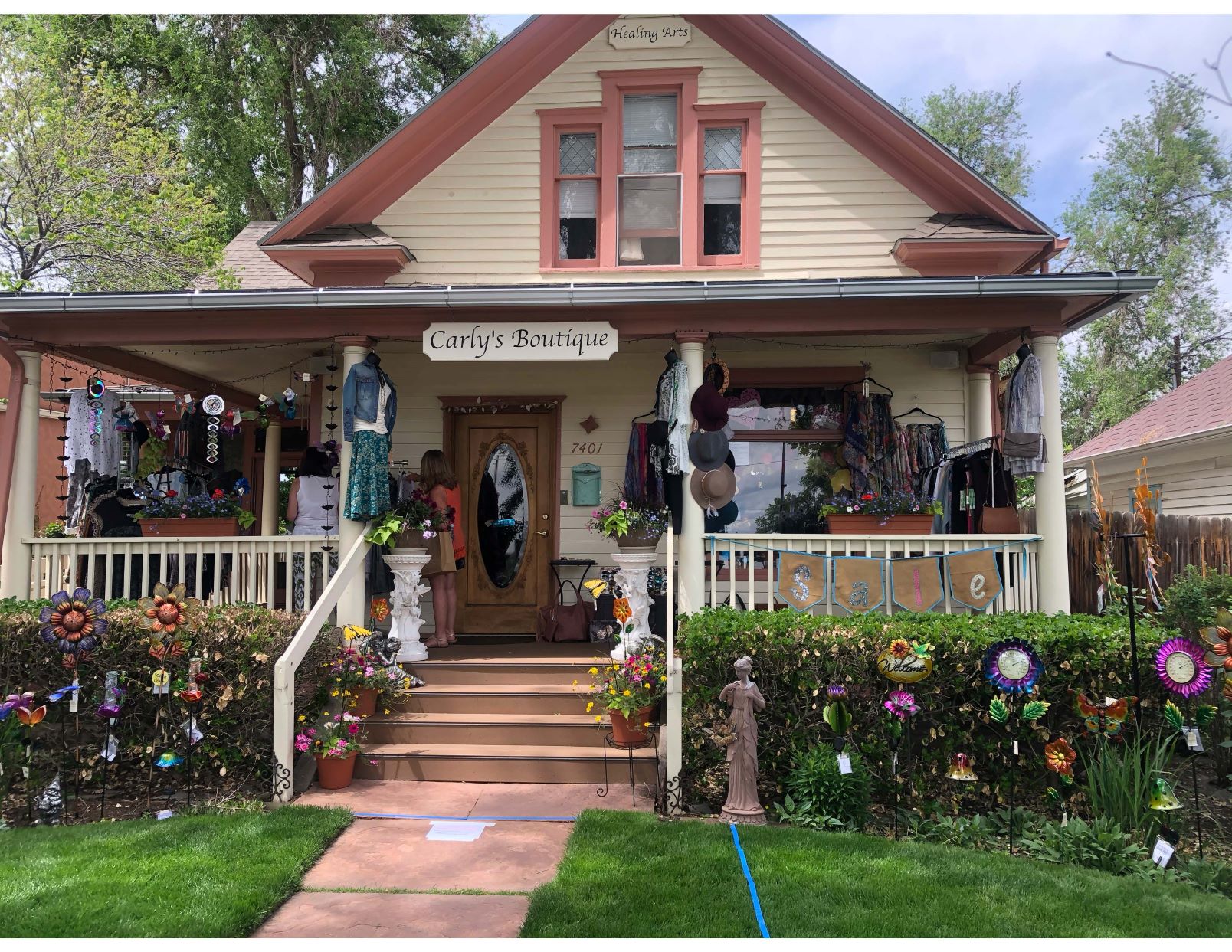 Celebrating our 15 year anniversary has been a bit different than we had imagined. Over the past couple of months we have pulled together as a family and reinvented the way we do business. With the launch of our Labor of Love Mask Project, we have found a way to include all members of the family and even add a new one.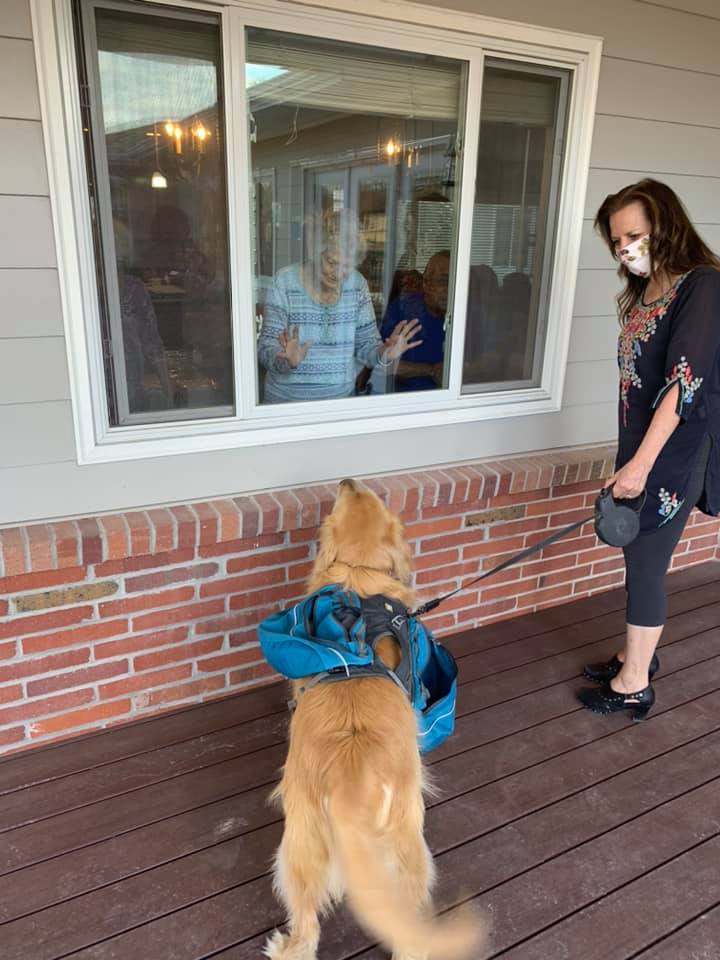 Through this project we have created a very comfortable, stylish and protective mask which can be custom fit for each individual. With every mask we sell, we make and distribute masks to seniors in our area through the Arvada Fire Department, State Representative Tracy Kraft-Tharpe and local senior care facilities. Our Golden Retrievers Levi and his new sister CJ help by delivering the masks in backpacks to assist with social distancing. Levi even manages to sneak a visit with some of the residents.
In addition to this project, we have decided to open our boutique in an Open Air setting with complete social distancing guidelines in place. We carry amazing Yard Art and usually have this displayed outside but this takes the outdoor shopping to a whole new level. We do this on the weekends and during the week according to the weather report. It's been a pleasure to service our community in this way and we can't think of a nicer setting than the fabulous gardens of our 1873 Victorian home in the heart of Olde Town Arvada.
Although we have not made the decision to open the Healing Arts Center to in person services, we do offer Readings, Clearings and Spiritual Advising through Zoom and by phone. We look forward to being able to carry on with our 15 years of service to the wonderful Arvada community.
---
Stay up-to-date with Eli Ashby Healing Arts and Carly's Boutique online at eliashbyhealingarts.com and carlysboutiquearvada.com.