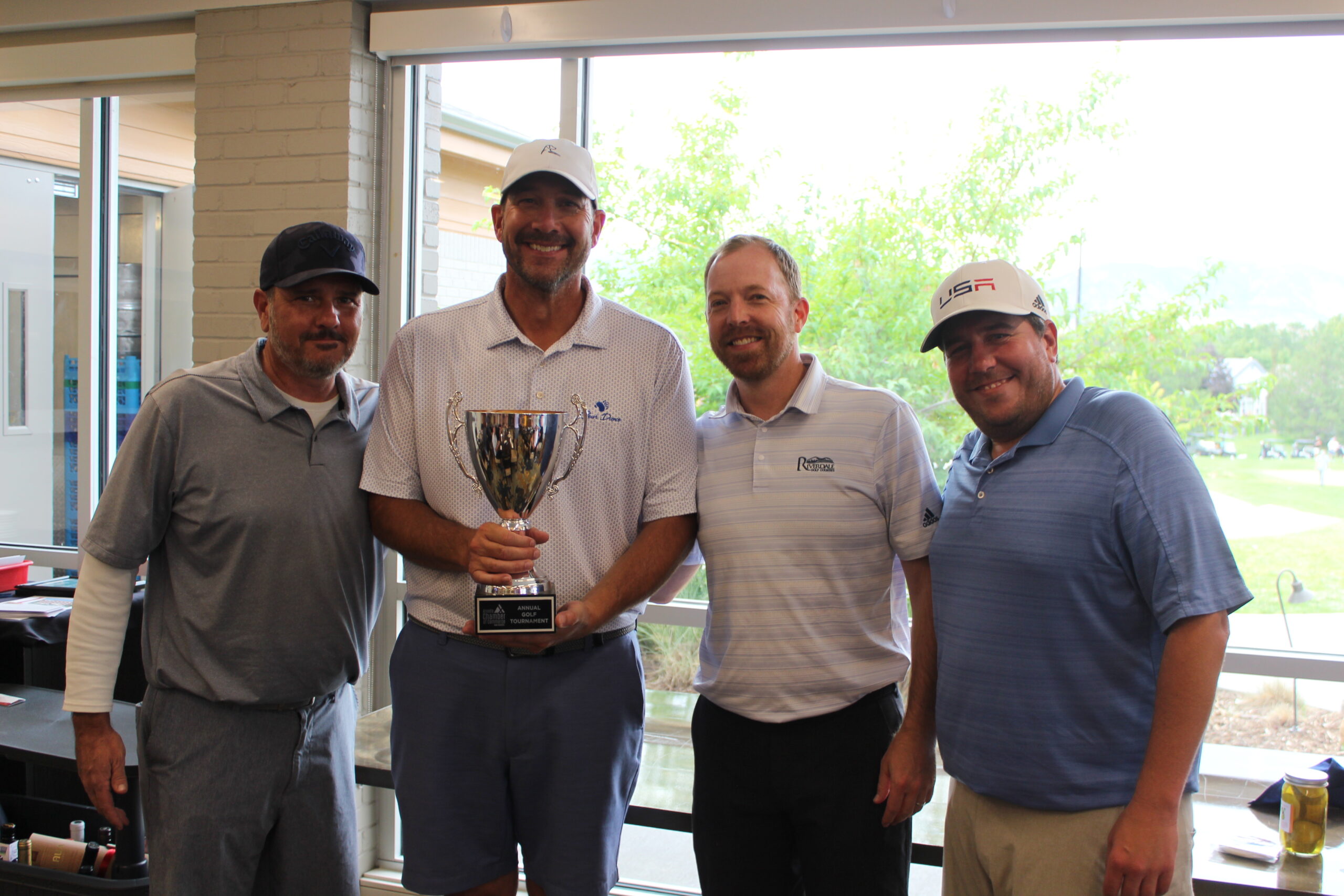 On August 26th, the Arvada Chamber of Commerce hosted its Annual Golf Tournament at West Woods Golf Club. In total, 34 teams competed at this year's tournament. The Adams County Government team finished in first place, led by Jim Siedlecki, Steve Uhl, Greg Bell, and Brian Biffle.
In second place was the Colorado Home Realty team with Joe Seehusen, Matt Hudson, Brian Grace and Mike Cox. Professional Construction Services finished in third, with Lori Cupit, Dan Cupit, Chris Drake, and Josh Trujillo.
Read below for photos and sponsors of the 2022 Arvada Chamber Annual Golf Tournament!
Click here to view all photos of the golf tournament!
Thank you to our sponsors!