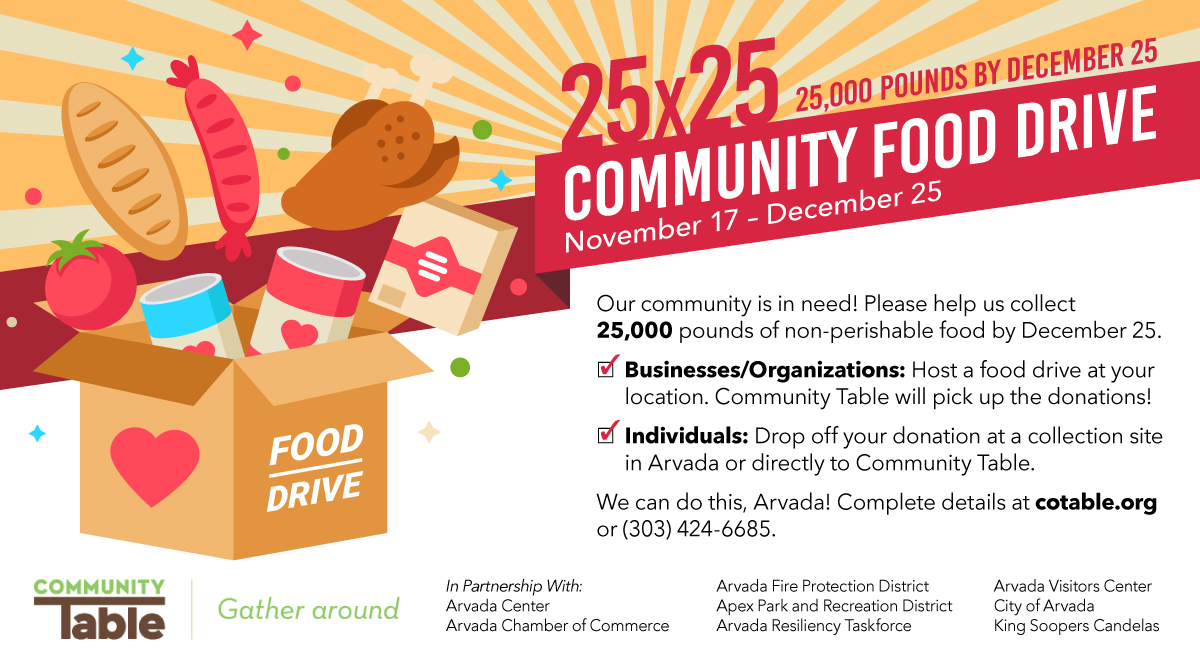 Like most food pantries, Community Table relies on donated food to help feed thousands of hungry families every year. Donated food keeps the pantry shelves stocked, and it provides choice and variety for the families it helps.
Unfortunately, the pandemic has disrupted the grocery rescue program and caused an overall decline in food donations from individuals. Grocery rescue is the practice of collecting fresh edible food from grocery stores and other food outlets that would otherwise go to waste.
"Even though the community has generously supported hungry families with monetary donations throughout the pandemic, our supply chain has not returned to pre-pandemic levels. Food donations and grocery rescue are just not keeping pace with the increased need," explained Community Table CEO Sandy Martin. "The cancelation of the Stamp Out Hunger Food Drive in 2020 and 2021 has further impacted our ability to provide choice and dignity to families in need. This annual food drive alone brings in more than 80,000 pounds of food a year. And, it provides the variety that makes our food pantry special and a 'true' shopping experience for families in need."
Next time you're grocery shopping, please pick up a few extra items for those in our community who do not have enough to eat. We need all types of non-perishable food and personal care products.
Beginning November 17, please drop off your donations at a collection site in Arvada or directly to the Community Table. Look for our food drive barrels that look like a giant can of corn at these locations:
25×25 Collection Sites
Apex Center: 13159 West 72nd Avenue
Apex Field House: 5724 Oak Street
Arvada Center: 6901 Wadsworth Boulevard
Arvada Fire Headquarters: 7903 Allison Way
Arvada Visitors Center: 7305 Grandview Avenue in Olde Town
Community Table: 8555 W 57th Avenue
King Soopers Candelas: 14967 Candelas Parkway
We're inviting businesses, churches, service organizations and other groups to participate in the 25×25 challenge by hosting food drives at their locations for employees, customers, and members. To make it even easier to participate, we'll supply boxes and pick up donations. Learn more!
"We're excited about the 25 by 25 food drive challenge and are hoping to not only replenish our food inventory but raise awareness about hunger in the metro area," said Martin. "Community Table is not the only pantry affected by the pandemic. Many other hunger relief agencies have seen their supply chains decline while the number of hungry families continues to increase."
---