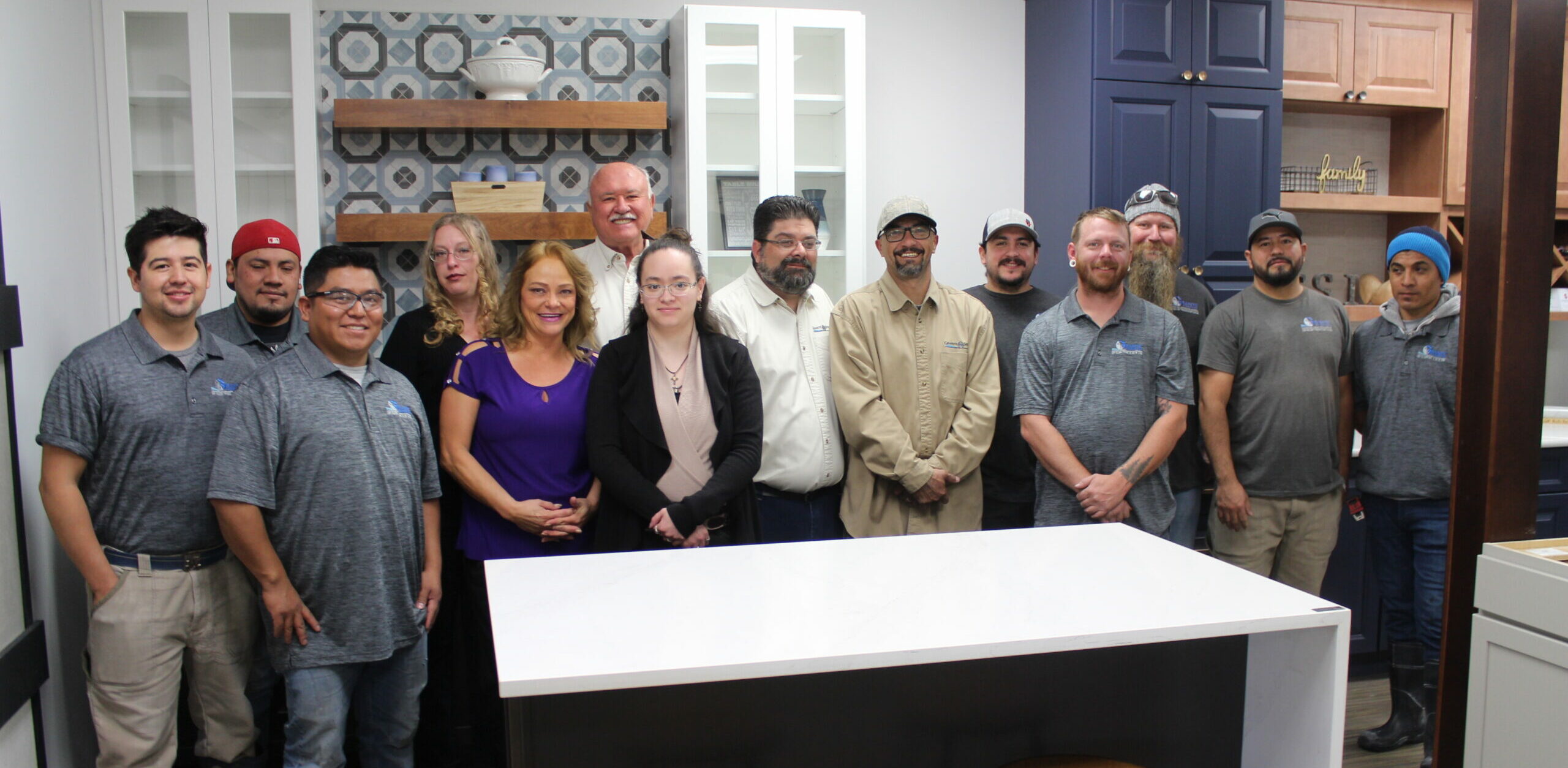 Granite Source, Inc. is Arvada's local one-stop warehouse for home and business countertops and cabinet remodeling and has been in business for over 10 years. A team of 20 full-time staff and an additional 20 sub-contractors handle about 2,000 jobs a year from the Granite Source location at 5525 W 56th Ave Suite 400. We talked to Dan Bradley, president, about the advantages of using a local supplier, favorite commercial projects, and the best compliment his team can receive.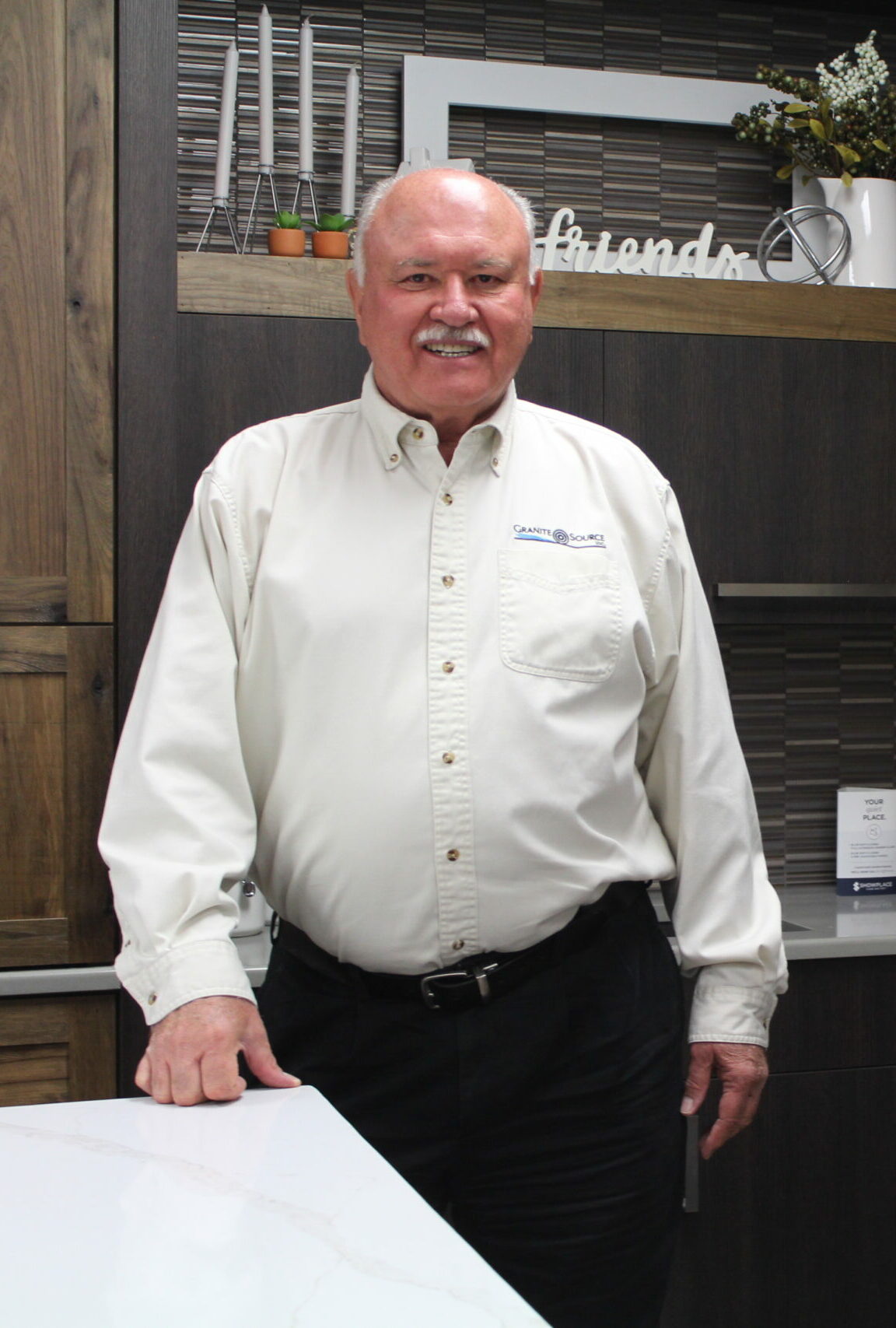 How did you get into this industry and why Arvada?
My father was in the countertop business. I went into the Navy, graduated from Colorado State University, worked in engineering for three years, and then was an independent factory representative for 27 years. We started this business on May 18, 2012. Initially, we were located at the I-70 and I-25 intersection and when we grew out of that space, we moved to Arvada six years ago. I have lived in Arvada for 38 years and in the local area for almost all my life, so I wanted something in my community. This building was suitable for size, power requirements, and location for the public.
What services do you offer?
We offer turnkey service for stone countertops which includes granite, quartz, soapstone and a large variety of stones that we can do here in-house. We measure everything with a laser and cut to 1/16 of an inch. Turnkey means we can tear out your countertops, replace your cabinets and sink, and install your custom countertops. 
We can do work for homeowners, custom home builders, remodeling contractors, and apartment contractors remodeling existing property with hundreds of units. We're the largest manufacturer of granite countertops in Jefferson County. I don't know of another company with a larger work capacity between here and Utah.
What's the advantage of going to you rather than a big box retailer?
One of the biggest advantages is you are working with one person from start to finish during the ordering process and everything is done local. We used to work with big box retailers but we like to work directly with a customer receiving the product and not have a middle person. This way, we can get your countertops to you in five to 10 business days and not four and eight weeks to get the same product. If there are any changes, it won't take days to process. We have designers in-house that have 10 to 20 years of experience and can make those changes quickly.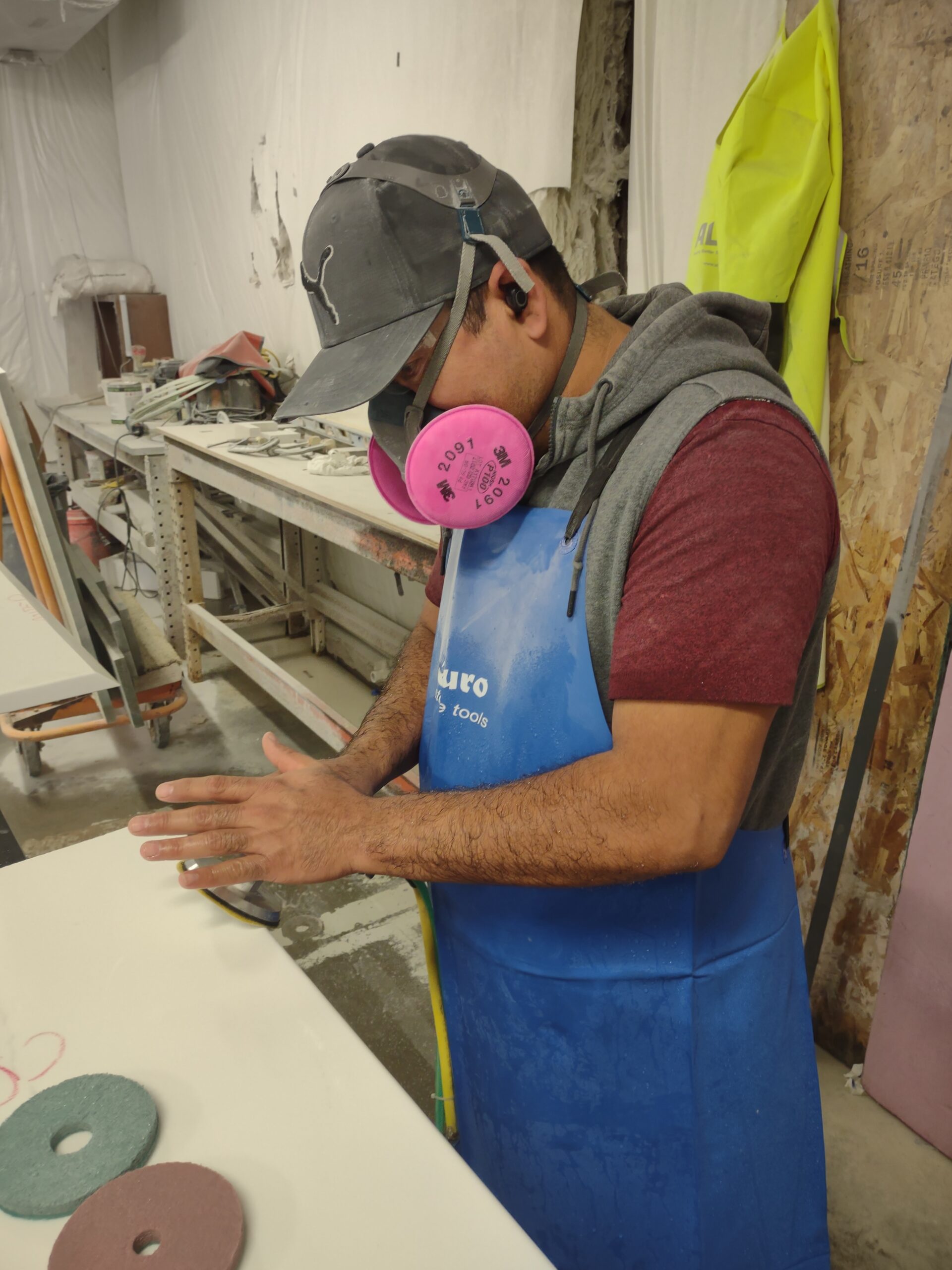 What big projects are you proud of?
We do a lot of commercial work that nobody even knows about. We did work for the Brown Palace Hotel. Across the street from the hotel, we remodeled a lobby with a great 8-foot by 8-foot fire pit. We worked with the School of Mines on an unbelievably beautiful circle countertop in their museum entrance. We do most of the countertops at Planet Fitness locations around town.
How has your industry changed in the last 10 years?
Ten years ago, about 10% of our business was quartz and 90% was granite. Since then, that has reversed. Why is that? There were two companies that were predominant in the quartz manufacturing business and now there are dozens. They have a huge selection of colors now, which was very limited when we first started. Quartz is a man-made product that is about 93% quartzite ground up into a powder, mixed with acrylics and heated in a pan. There are companies around the world manufacturing quartz and that's all changed 180 degrees from when we started.
What are some common misconceptions about this industry?
Most people are worried about the price of the material and that's the smallest part of the cost. Labor is most of the cost. You need labor to get materials here, to cut it up, to polish it, to install it, and to take out the existing countertops.
I tell this to someone remodeling 500 apartment units or somebody remodeling a 6-foot vanity: I'm not selling you a countertop; I sell service.
What have you learned about this community and serving the people of Arvada?
I think this is a family-oriented community that wants to make their lives better and are trying to reward themselves for the work they do every day by upgrading their kitchen or their bathroom. They want to invest their money into where people gather. I have a friend who wants me to take pictures of the work we did. We put in new cabinets and countertops and now he says that's the focal point of his home. 
Is that the best compliment: a customer asking to take pictures of the work you did?
It's a two-way street. They're proud of their kitchen and what they ended up with and it's a compliment to the employees of Granite Source Inc. that it came out so nice that the customer wants me to take a picture. That is very rewarding.
---
Granite Source, Inc
granitesourceinc.com
5525 W 56th Ave STE 400, Arvada, CO