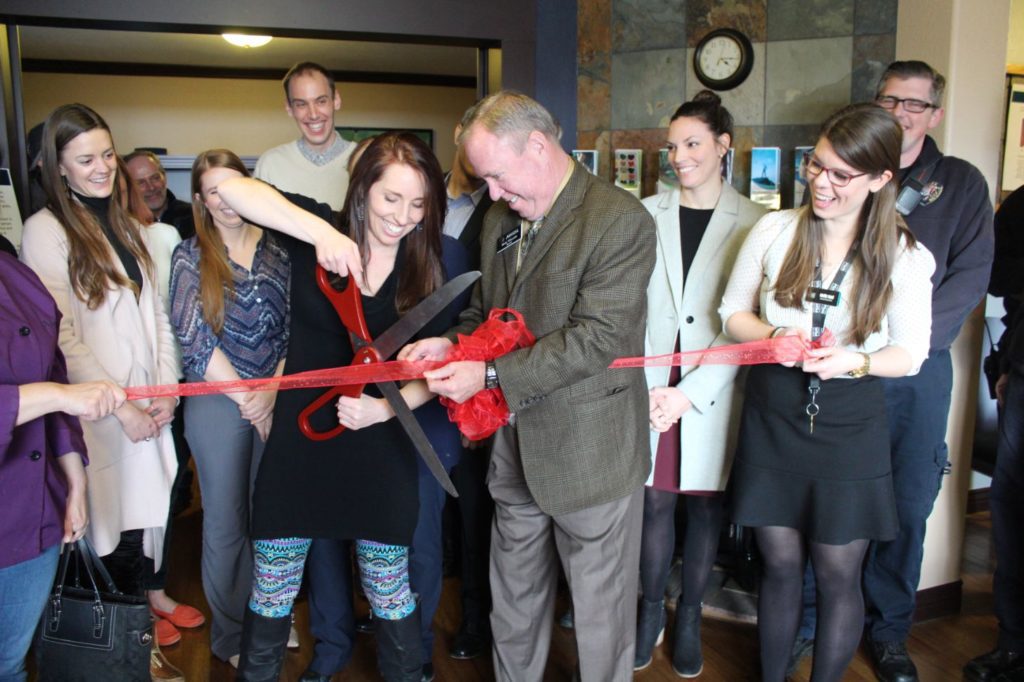 On Monday, February 18, the Arvada Chamber helped welcome NeuroGrove to the community with a ribbon-cutting at 8525 Ralston Rd.
NeuroGrove is an integrative brain wellness center that utilizes brain imaging and functional medicine to determine the roots of clients' challenges, and then neurotherapy and other integrative interventions to naturally rewire the brain and optimize wellness. Founded by Dr. Ashlie Bell, an internationally renowned brain health expert and respected leader in the fields of neurotherapy and integrative mental health, NeuroGrove is committed to doing its best to fully support you as you heal, grow, and become the best version of yourself.
NeuroGrove services are recommended for those dealing with a traumatic brain injury/concussion, posttraumatic stress, anxiety, depression, attention deficits, and more. Clients of NeuroGrove receive a comprehensive assessment to assess overall functioning and reveal the neurophysiological factors that likely underlie their symptoms. The team then designs a holistic, individualized treatment plan in collaboration with your goals, interests, strengths, and capabilities. They also like to "check in with your brain" periodically by doing update assessments, allowing us to track your progress and make adjustments as necessary.
NeuroGrove (Website | Facebook)
8525 Ralston Rd, Arvada, CO
Hours: Mon-Sat 9:00 AM – 7:00 PM
Phone: (303) 828-7473