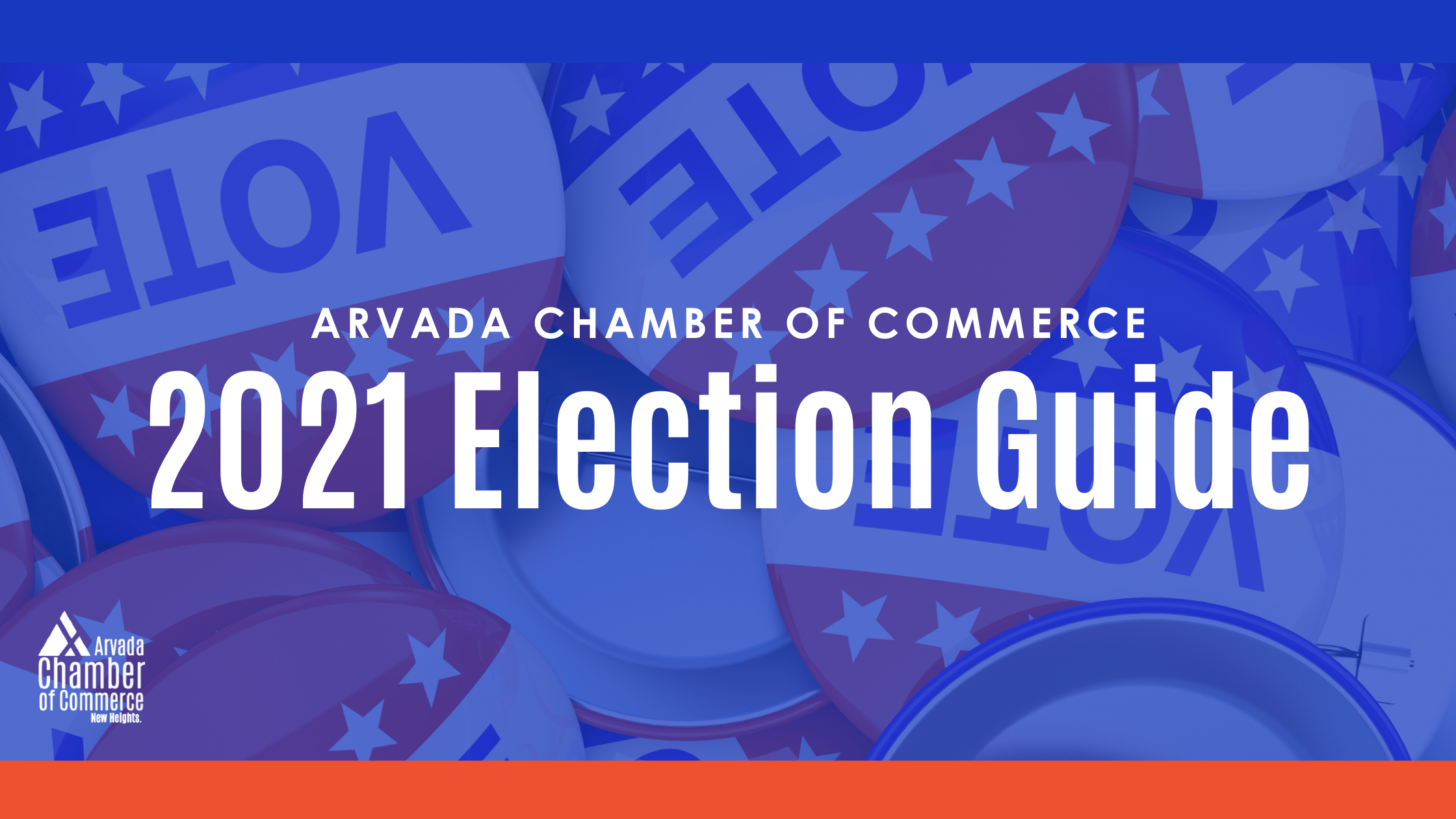 Ballots for the November 2 election have been mailed and Arvada voters will decide the fate of new city council members, Jefferson County school board members, city charter amendments, and state propositions.
We encourage you to learn more about the candidates and issues on this year's ballot below.
---
City Council Candidates
On September 17, 2021, the Arvada Chamber hosted the Arvada City Council Election Forum. This forum welcomed all the candidates for Arvada City Council to dig into the biggest issues that impact Arvada and how the candidates will work to make Arvada a great place to live, work, and play.
Click here to watch a video recording of this event
AT LARGE
Michael Griffith | Facebook
Lisa Smith | Facebook
DISTRICT 1
Chelsea Canda | Facebook
Randy Moorman | Facebook
DISTRICT 3
John Marriott | Facebook
Suzie Schuckman | Facebook
---
Arvada City Charter Amendments
The Arvada City Charter describes the powers and essential functions of our local government. Essentially, the Charter is the City of Arvada's Constitution. A review of the City Charter is performed every ten years to ensure it evolves to meet the needs of the community. Changes to the City Charter can only be made by a vote of Arvada citizens.
Read more information about each of the four Charter amendments at www.arvadacharter.com.
---
School Board Candidates, Proposition 119 and Proposition 120
On October 15, 2021, the Arvada Chamber hosted Ballots and Breakfast, a forum that looked at various questions on this year's ballot, including:
Proposition 119 (Learning Enrichment and Academic Progress)
Proposition 120 (Property Tax Assessment Rate Reduction)
School Board Candidates
Arvada City Charter Amendments
Click here to watch a video recording of this event and find additional resources
---