By Kylie Parks, Arvada Chamber Director of Talent Pipeline Development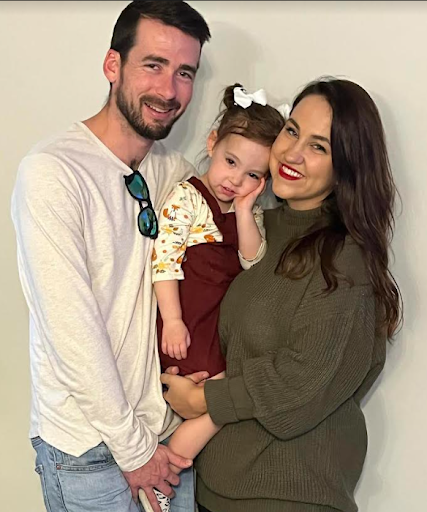 Happy Spring-ish! We hope you have been enjoying Talent Tuesdays. This is our opportunity to share Talent updates including best practices, new trends, and advocacy. We simply want to take you on the talent community journey with us (while getting your feedback along the way).
My name is Kylie Parks and I'm the Arvada Chamber Director of Talent Pipeline Development. My husband, daughter (3, Kennedy), puppy (Penny) and I moved to Colorado from Tucson, Arizona, not long ago. We have enjoyed exploring Colorado. I am fortunate to have found the Arvada Chamber of Commerce team and already feel the closeness within the community.
Most of my career has been spent as a talent wrangler and HR project strategy wizard. In my roles, I have managed and built talent acquisition (recruitment and retention) best practices for hourly and executive-level teams. I continue to work on honing my skills in the art of building dream teams. I enjoy using my problem-solving muscles to work with teams at any stage of growth.
The three biggest mistakes I have seen companies/managers make are:
1. Not focusing enough attention on the welcome!
You will make or break a new team member in their first 90 days, so ensure you are spending dedicated time to set your team member up for success.
2. Assuming everyone in the company is the same.
I have seen this many, many times where managers think Team Member A is an all-star: comes in and quickly takes over, does not need much support, and works hours on end to get it done. Then you have Team Member B, who arrives with a set standard from Team Member A. They may be completely different and Team Member B does not get the proper support they need to become the all-star.
3. Lack of Change Communication.
When there are big changes (or even small) in a company such as new openings, internal promotions, or updates from other departments, it's good to keep your team informed. Schedule quarterly all hands and make sure you are giving truly relevant information so they feel connected to the organization as a whole. Lack of cross-departmental communication is a mistake I have seen as well, which can cause burnout if departments need work done by other teams who have large project loads.
---
On a positive note, as we head into a warmer, peak season for being outside, I will offer some best practices to boost team morale:
CHECK-IN: It can be so easy to get caught up in planning for what's next in Q2. Everyone is running full steam. Ensure you take dedicated time to focus on conversations that do not have any business intention, except to connect.
GET OUTSIDE: It's always fun to plan outside walks, lunches, or meetings when the weather is nice. Vitamin D is good for the soul.
SMILE: There is power in a SMILE. It's contagious, and sometimes we just need a reminder to smile, you never know whose day you're going to change. It also burns more calories than frowning 😉.
It's important to focus on the small things that can boost employee morale; don't let those thoughts of big grand gestures get in the way! Click HERE, and tell us some things you are trying to implement this quarter to boost morale.
Please reach out to me with any questions. I would love to connect and learn more about what your business is doing to attract top talent within the community!
Book time HERE to connect on your Talent Pipeline successes and/or challenges.
I look forward to getting to know the businesses in the community and supporting the Talent initiatives through BOLD 2026.
Kylie Parks | LinkedIn
---
B.O.L.D. 2026 is a five-year regional economic strength and resiliency initiative of the Arvada Chamber of Commerce. The Chamber developed BOLD 2026 in consultation with private and public sector leaders and partners in Arvada, Jefferson / Adams Counties, Metro Denver and the state of Colorado. One goal of B.O.L.D. 2026 is to grow our talent to meet the needs of employers and job seekers. Learn more about our talent challenges and work here.