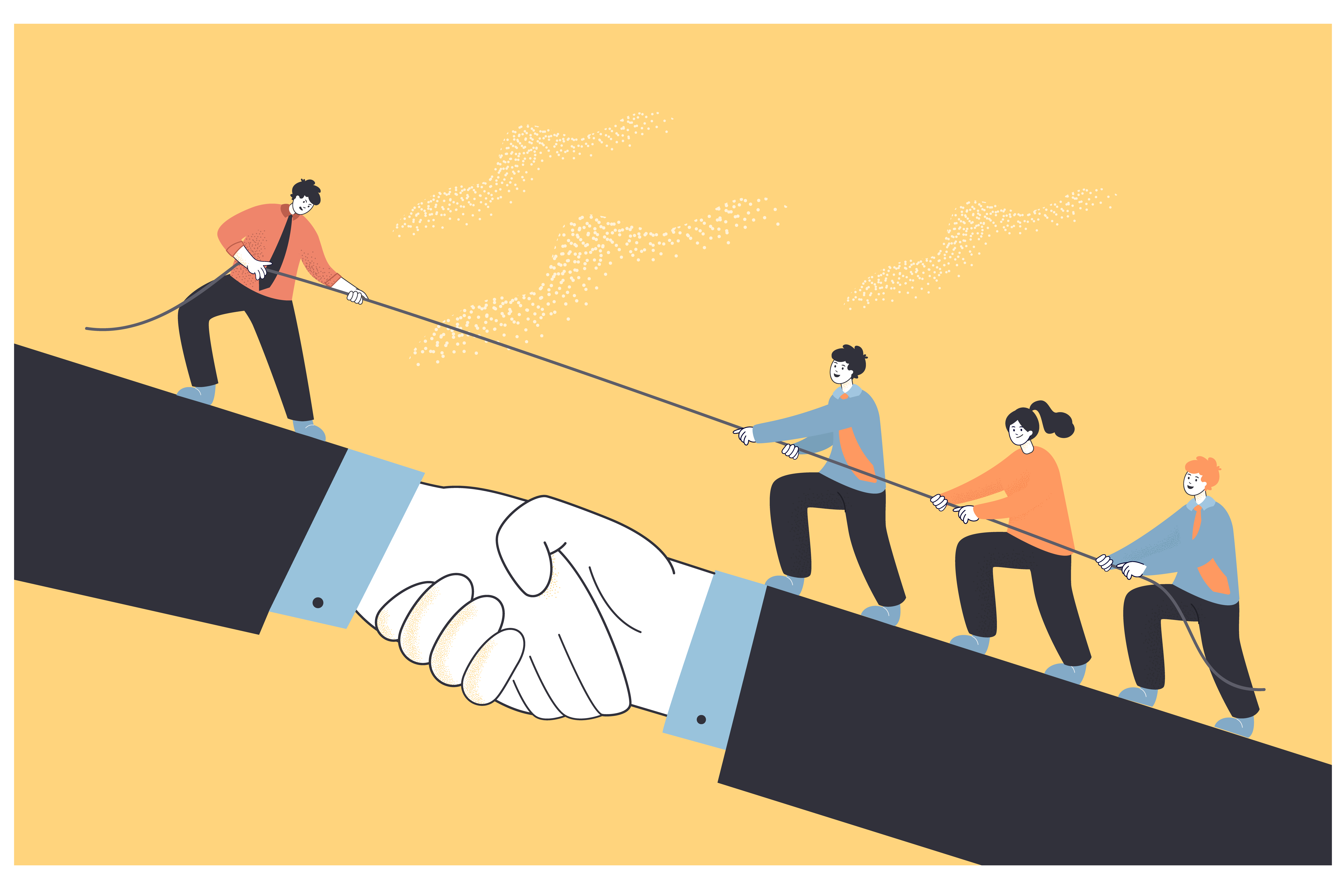 By Tonia Martinez, Career Transformations
When I founded Career Transformations in 2019, I joined a large networking organization that truly taught me how to network effectively. Networking can be time-consuming but learning your target audience, referral partners, and the types of groups you should be joining will save you time in the long run. I recommend talking with other professionals that can help you define these groups, then join as a guest and visit different chapters to ensure they fit into your ideal group of professionals. Treat networking similarly to how you consider an employer to join, where you evaluate the leadership team, the members, the location, and the culture. It's all-important to your success!
Once you have identified the group(s) you're joining, design a strategic plan and structured process for how you will manage this group. Then, the planning and preparation take place. Below are 5 steps to take to follow up with new networking contacts.
First, do some social media homework. Add new people to your LinkedIn and other social media platforms. Try to spend 1 hour a week responding to social media posts, especially the business posts, so they know you're helping them share news and be seen. Help boost their post with comments, don't just hit the like button.
Send follow-up emails thanking them for their time, make a plan to connect monthly, quarterly, or however you feel will be most appropriate.
Add contacts to your email distribution list or newsletter. Send them an invite, thank them, and provide your contact information as well so they can follow you and get you at the forefront of their minds.
Begin planning out how often you'll hold 1-2-1 meetings and securing it through a calendar appointment with all the details will make your life easier. Have an agenda built ahead of time so the meeting is as productive as possible.
Then, have follow-up steps to refer the person you met with that includes a referral email introduction written in advance with their contact information. Craft 3-5 different email templates to cut and paste and add a little customization as a personal touch. This will make things easier and more efficient in the long run.
Being organized will help you save time and remain consistent with your networking practices. The investment can be costly, so make sure you're investing your time, energy, and money into the right group and the right people. When you realize the group is not generating referrals or revenue over a period of time, 6 months to a year, ask yourself if you're truly educating the team on your ideal client, referral, etc. If you are on track, it may be time to refocus your efforts, time, and money into a group that is more aligned with your strategic plan.
Networking isn't about just passing business cards, it's building trusting relationships, sharing your story, and knowing others' stories to help them build their businesses. Before we refer to anyone, we must know, like, and trust the person we're referring to. It's important to design a plan for how you will refer to the members of your group. Set your contacts up for success and make it easy for them to refer you. Happy Networking and Happy Connecting!
---
Tonia Martinez is the CEO and Founder of Career Transformations, a boutique recruiting consulting firm that partners with companies to hire the right person for the right seat, the first time around. We bring 22 years of human resources experience, delivering a holistic approach to hiring and over 17 years specialized in talent acquisition. We understand the negative impacts turnover has on an organization and our number one goal is to hire talent that stays put!
---