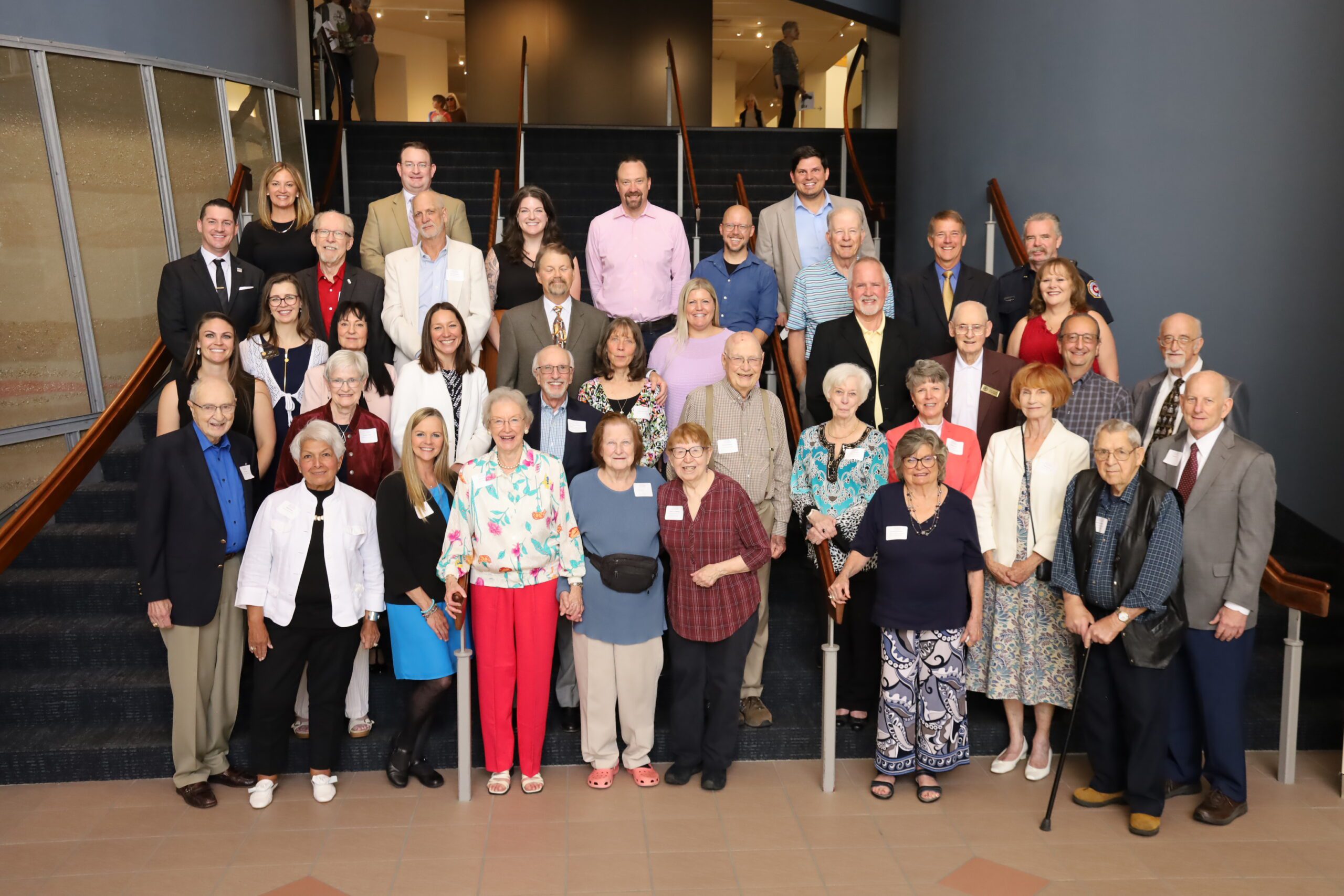 On May 17th, the Arvada Chamber hosted the 72nd Annual Awards Luncheon, a long-standing tradition in Arvada recognizing outstanding community involvement, generosity and overall impact. This year's luncheon was hosted at Arvada Center Event Spaces. Read about the award winners below and watch a video of Man and Woman of the Year.
Man and Woman of the Year: Randy and Christi Michaelis
Randy and Christi have volunteered and made a difference in the Arvada Community for over 10 years.
They both volunteer at Community Table Arvada's local food bank, refugee services, their neighborhood HOA and the city's storm shelter, Severe Weather Network. One of their biggest contributions is to the families of Elevado Estates, a mobile home community. They set up a day camp in the summers for the children to make crafts, play games and learn tennis. Christi and Randy also distribute food to the residents on a monthly basis.
Christi and Randy also donate their time, treasure and talent to the Arvada Vineyard Church for many years. They volunteer with the children's ministry, in particular leading the preschool classroom several Sundays per month.
Learn more about Randy and Christi and their contributions to Arvada in the below video.
Read their interview in the Arvada Press here.
---
Image Award: Roy Knight
Roy Knight deserves the distinguished honor of the Image Award because he has the passion and commitment to improving the lives of children through reading. He spends countless hours each school year to promote the Terrific Kids program at Swanson Elementary School, engages Kiwanis club members and friends to volunteer one-on-one with students on a weekly basis to improve their reading skills and has been providing leadership for these programs for more than 15 years.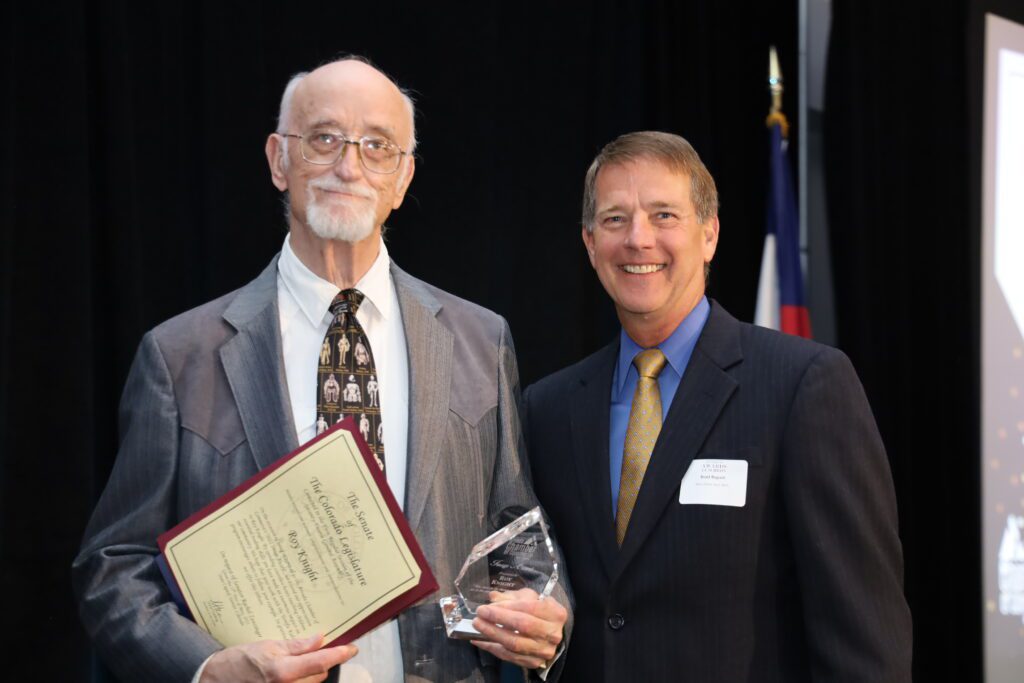 ---
Image Award: Don and Theresa Lindsey
Don and Theresa deserve the distinguished honor of the Image Award because of their relentless dedication and commitment Dave's Locker. Don and Theresa volunteer countless hours to the cause of helping our community members obtain mobility devices at no cost, as well as recycling devices for reuse. They have developed and managed a program that utilizes more than 22 additional volunteers to fulfill the mission of Dave's Locker. In 2022, Don and Theresa alone volunteered 40-60 hours a month at Dave's Locker and helped serve almost 3,000 customers, borrowing over 4,000 pieces of mobility equipment.
---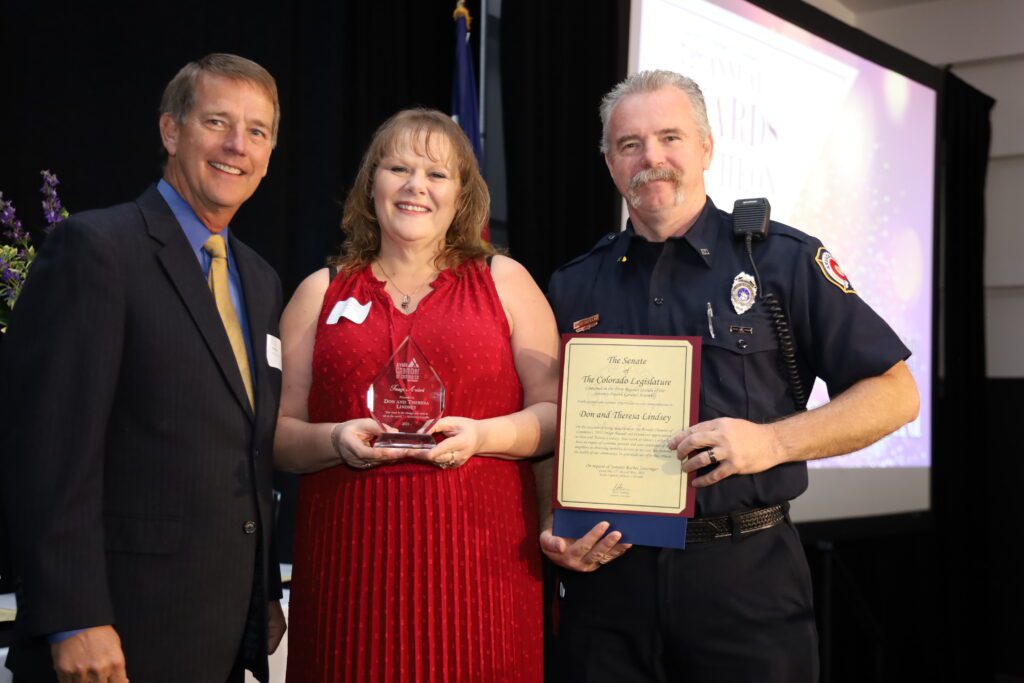 Young Professional Leadership Award: Michelle Stout and Colin Ferro
Michelle Stout serves as the Manager of the Apex Community Recreation Center and does so with grace and understanding. She is a dedicated leader and is very passionate about Active Adults and supporting our aging population to stay socially, emotionally and physically connected. Her entire mission professionally is to create a safe place for active adults to thrive. In addition to her position at Apex, she is an active member of Kiwanis and the Arvada Young Professionals. Michelle lives and works in Arvada and is passionate about our community and making it better.
Colin Ferro is the Executive Director of the Arvada-based non-profit, Epic Experience. Colin is passionate about the mission of empowering adult cancer survivors and thrivers to live beyond cancer with his work at Epic Experience. Colin has been a dedicated collaborator, volunteer, and member of the Arvada Chamber for over 7 years. Colin is dedicated to being a man for others and living a life of service, his passion is coaching which is a big part of what he does through Epic Experience adventure camps. Colin has been a consistent member of the Arvada Young Professionals and served as a member of their leadership team for over 6 years. As someone who also lives and works in Arvada, he is committed to ensuring he is doing his part to support all of those who make Arvada such a great place to live, work and play.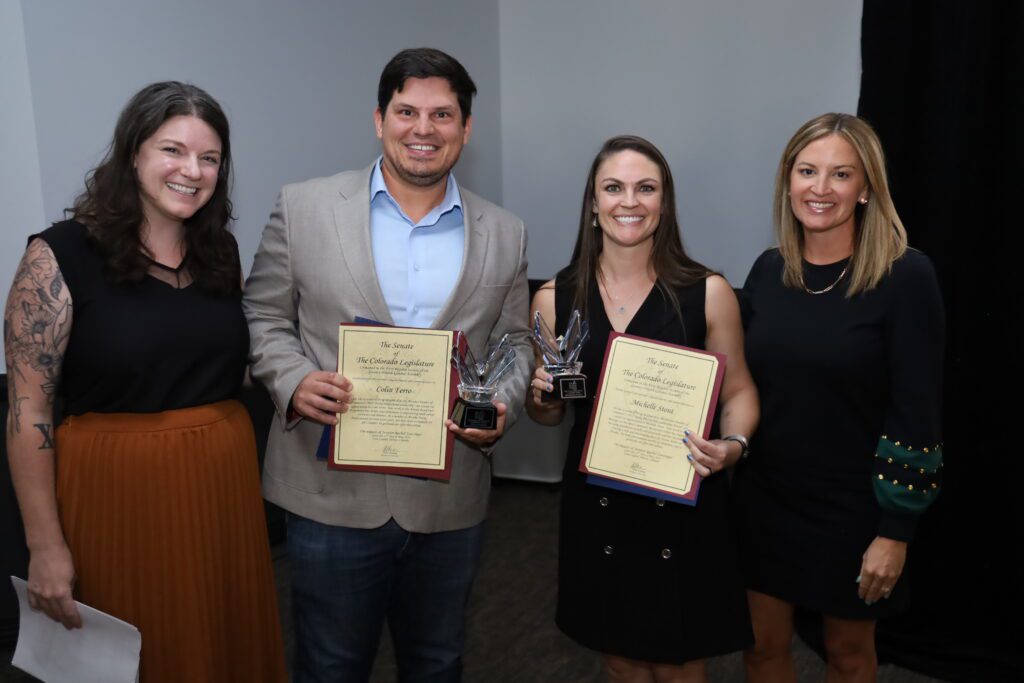 ---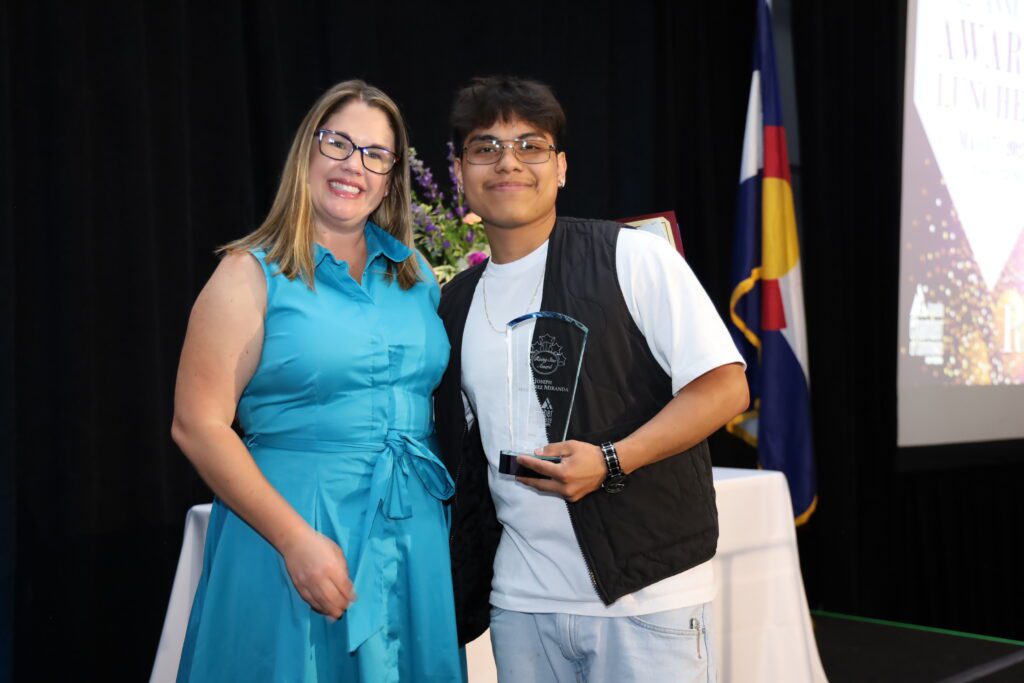 Rising Star Award: Joseph Martinez Miranda
Joseph is currently a senior at Arvada High School and works as a teacher's aide in the main office. According to teachers, he was offered this position due to his dependability, honesty, and trustworthiness. He always helps with a smile and a positive, can-do attitude. He leads by example and is an excellent role model for both other students and his younger siblings.
In addition to his position at school, he also helps with his father's business and even published a website for the business as a surprise. He had the drive and talent to teach himself how to design and code the site. He not only created a visually appealing website, but he researched what makes a business website successful and implemented key business features.
---
Thank you to our presenting event sponsor, Premier Members Credit Union!
We want to also thank event sponsors TDS Telecom, Mountain Media Productions Co. for the video, Olde Town Flower Shoppe for the flowers, La Patisserie Francaise for the cookies, Equalized Productions for our audio/visual, and LeBaron Photo for capturing the event photos!
CLICK HERE TO VIEW PHOTOS OF THE EVENT!
---