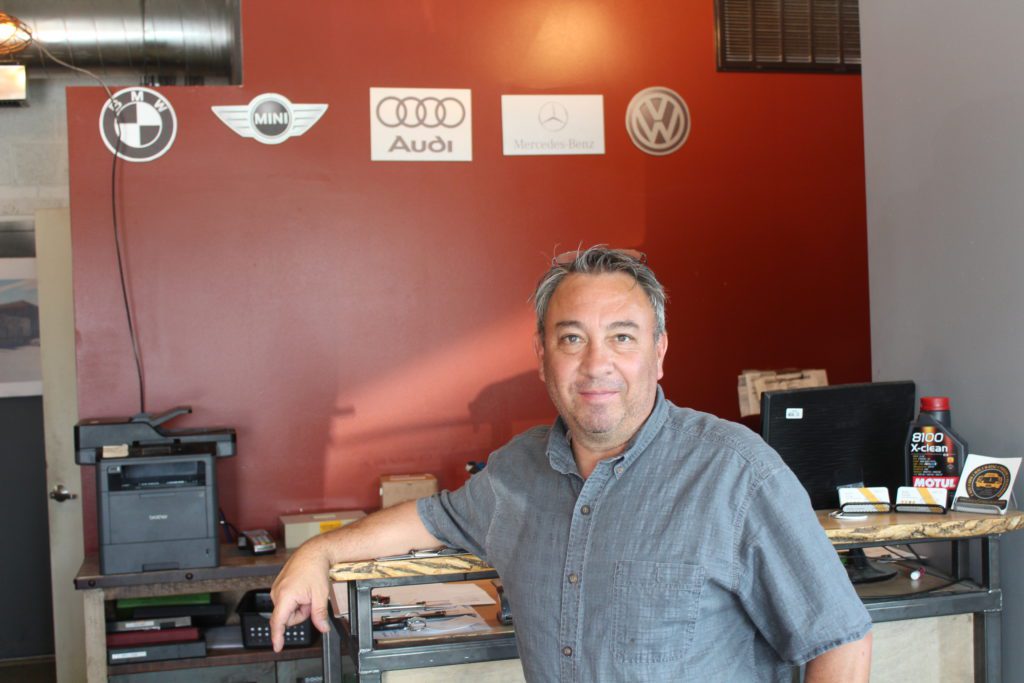 Mike Solis recently celebrated 10 years owning Arvada German Garage and 35 years working in the automotive business. It's a career that's taken Mike from automotive school to a crew member for Michael Andretti's IndyCar team. He then grew his garage of one into a team of ten that has earned a glowing reputation in Arvada
—
and beyond.
"
We have customers from Vail, Aspen, even a couple from Wyoming," said Mike. "One car shipped from California for a new engine and we shipped it back. The customer ended up moving here. We still see it today."
Mike's success in Arvada is a walking testament for entrepreneurs to follow their dreams and passions. He grew
up with a love of German cars, playing with models and Hot Wheels in a room with Porche posters on the wall.
"Fixing an old Volkswagen or a brand new Porche for a customer, it's like playing with toys still."
---
Arvada German Garage
5609 N Lamar St
Arvada, CO 80002