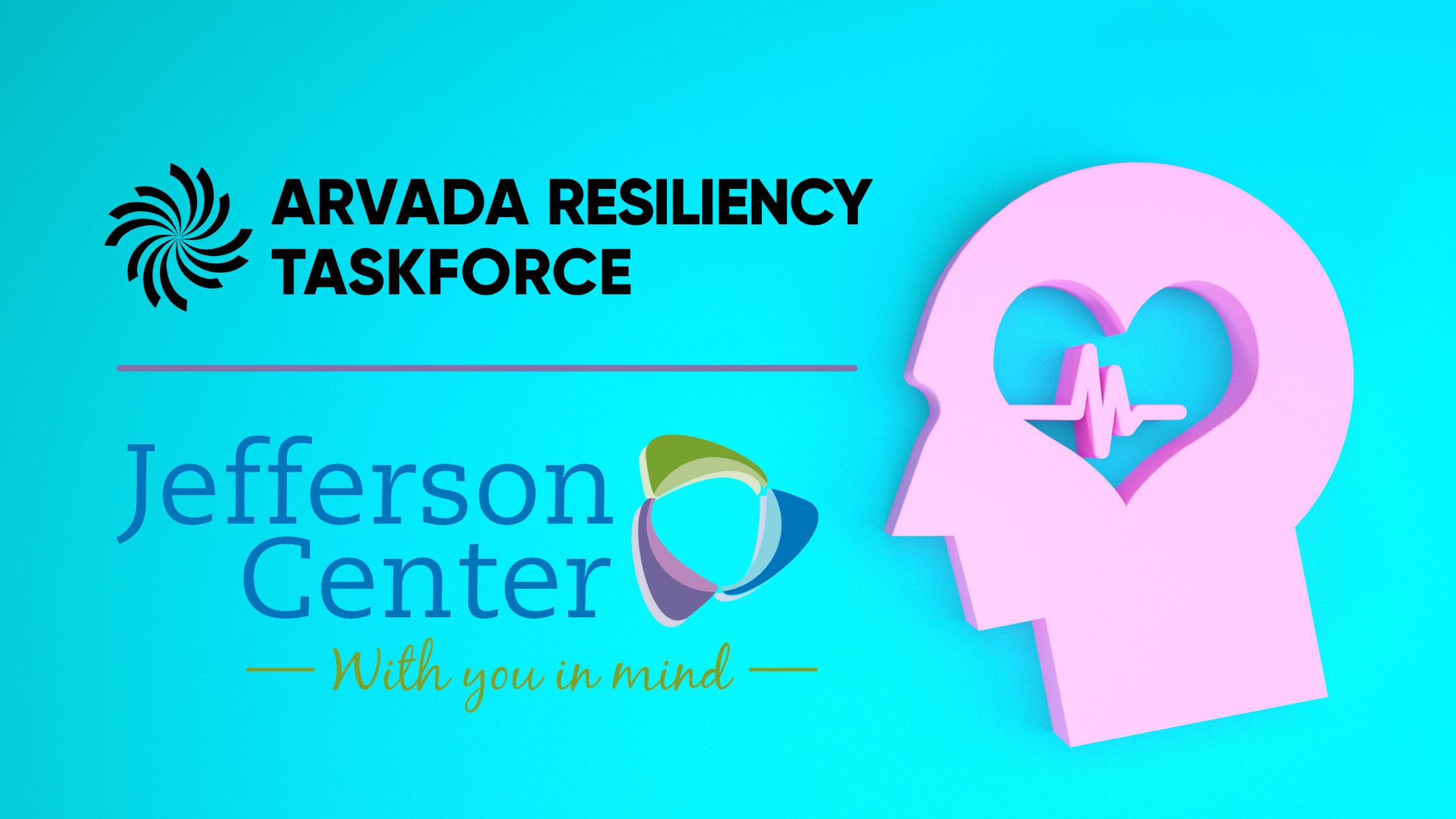 The Arvada Resiliency Taskforce (ART) is thrilled to partner with Jefferson Center for Mental Health (JCMH) and Mental Health Partners on a new pilot program geared towards helping Arvada small businesses tackle growing mental health challenges. This pilot program, called Centered, will offer wellness resources and monthly education classes free of charge for all Arvada-based businesses. 
The monthly classes offered by Jefferson Center will include topics such as Understanding Mental Health Needs for Your Employees, Emotional Resilience, Avoiding Burnout, Setting Healthy Boundaries, Recognizing Trauma, and Stress Management. In addition, regular tips and articles will be published for Arvada employees to have access to additional tools that will help them to become emotionally resilient.
Employees in Arvada will also have the option to schedule complimentary one-on-one health coaching sessions with certified behavioral health experts who can help them better understand the various dimensions of wellness, set personal goals with structured accountability and make progress toward increased wellness and balance in life. 
Supervisors in Arvada can access complimentary supervisory consultations on an individual basis to support them in navigating behavioral health challenges in the workplace and gain the skills to be more empowered to have candid conversations, build effective teams and drive results in the workplace. 
In addition, employees will be able to schedule reduced-rate confidential therapy sessions with clinicians on the Centered team that are trained in evidenced-based treatments to help with common mental health conditions such as depression and anxiety. These services can be scheduled in-person or virtually, depending on each person's preference.
According to Jessica Dunbar, VP of Business Development and Community Engagement at Jefferson Center for Mental Health, "Untreated behavioral health is costly to businesses in our community; it leads to lost productivity, turnover and expensive interventions that don't necessarily lead to better health. We want to change that dynamic by making it flexible, easy, affordable and even normal for employees, with support from their employer, to get proactive help at various levels through Centered."
Mental health and burnout was the #2 concern for businesses in a November 2021 Arvada business survey. Between the COVID-19 pandemic, a public shooting, and historic job turnover, this community has experienced great loss and uncertainty over the last two years. In January, ART surveyed businesses which mental health services would be most beneficial if they were offered at no cost. The top responses were frequent tips to increase emotional resilience (44%), therapy sessions (36%) and individual coaching sessions (33%). Additionally, a fifth of respondents are interested in quarterly live webinars with a mental health professional.
"We recognize that resiliency for Arvada businesses starts with a healthy, resilient workforce," said Arvada Chamber of Commerce President Kami Welch. "Beyond the Arvada workforce having the right talent and skills, the greatest need for our businesses is ensuring its employees are navigating their emotional and physical wellness. We are excited to partner with Jefferson Center to lead this critical program."
The Centered pilot program is funded by Coronavirus State and Local Fiscal Recovery Funds (SLFRF) through the City of Arvada. This program will launch in March, with content and classes starting by the middle of the month. Visit arvadachamber.org/art for updates on this program and more information on the Arvada Resiliency Taskforce.