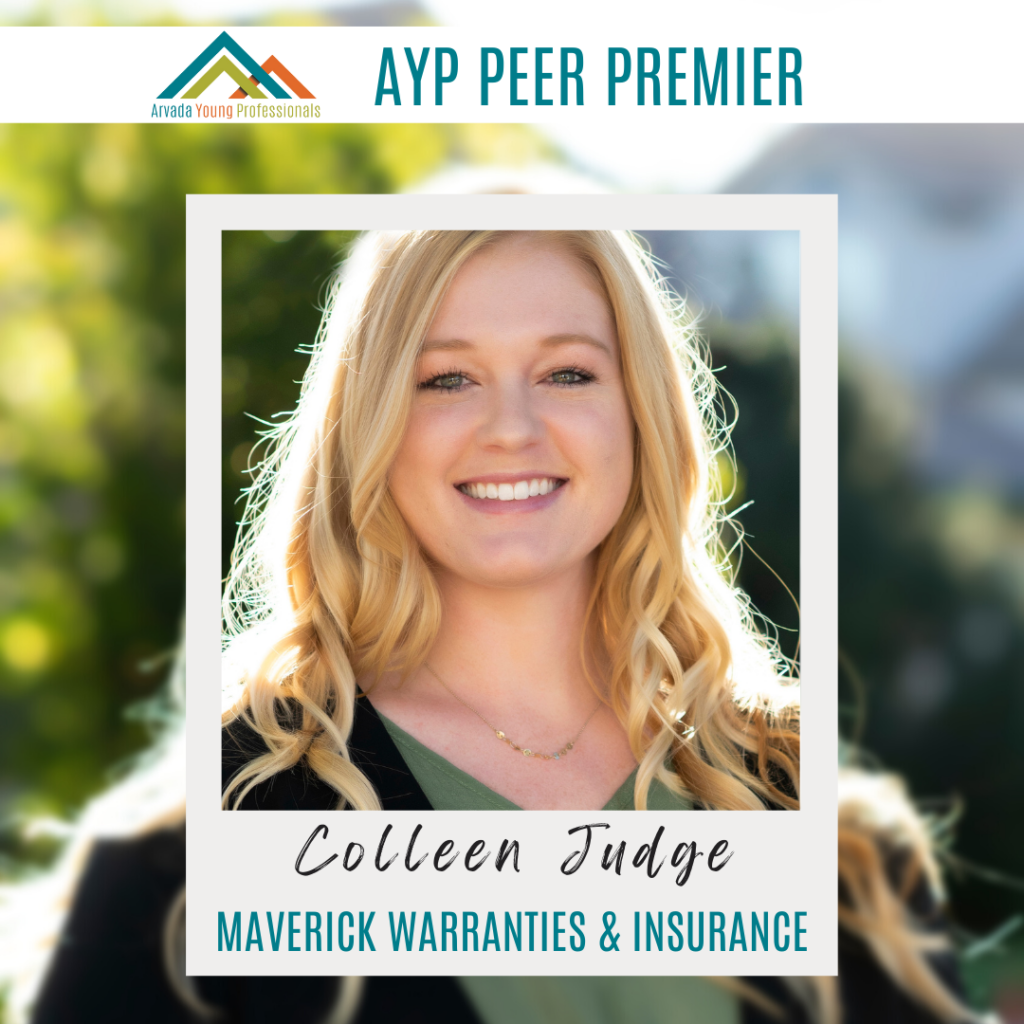 Organization name + role
Maverick Warranties & Insurance. I work as the Regional Sales Manager for Colorado. I just joined the company about 1.5 months ago
Where are you from originally?
Monmouth, IL
What is your favorite thing about Arvada?
Arvada reminds me of home. It's friendly, growing and fun. I just feel like I vibe with the people here.
What do you enjoy most about your work?
I love helping home builders manage their insurance, exposure and assets so they can do what they love- build. Builders and people in the trade industry are just down to earth great people and they need to have advisors that have their back. That's what I love to do, educate and assess risk.
What is a piece of career advice that has served you well?
Come from a world of abundance. You must give and in turn be open to receive.. but they're one in the same.
Are there ways that you give back to the community?
Volunteer for Habitat for Humanity, Sponsor any backpack drives, winter coat drives, food drives that directly impact Arvada communities. With the new role looking to dive in even further.
Stay in touch!

Website | cjudge@maverickbuilders.com | LinkedIn
---
Arvada Young Professionals is the largest and longest-running network of Arvada professionals age 40 and under. Since 2011, AYP has helped young professionals make valuable local connections, learn from experts, and advance as leaders in the community and in their careers. CLICK HERE to join AYP!
Σε ορισμένες περιπτώσεις dynatoarseniko, τα δημόσια νοσοκομεία χρησιμοποιούν τις υπηρεσίες ειδικών από ιδιωτικά νοσοκομεία για ειδικές διαβουλεύσεις ή για την παροχή φροντίδας σε ασθενείς σε δημόσιες υγειονομικές μονάδες όταν αυτές είναι υπερφορτωμένες.