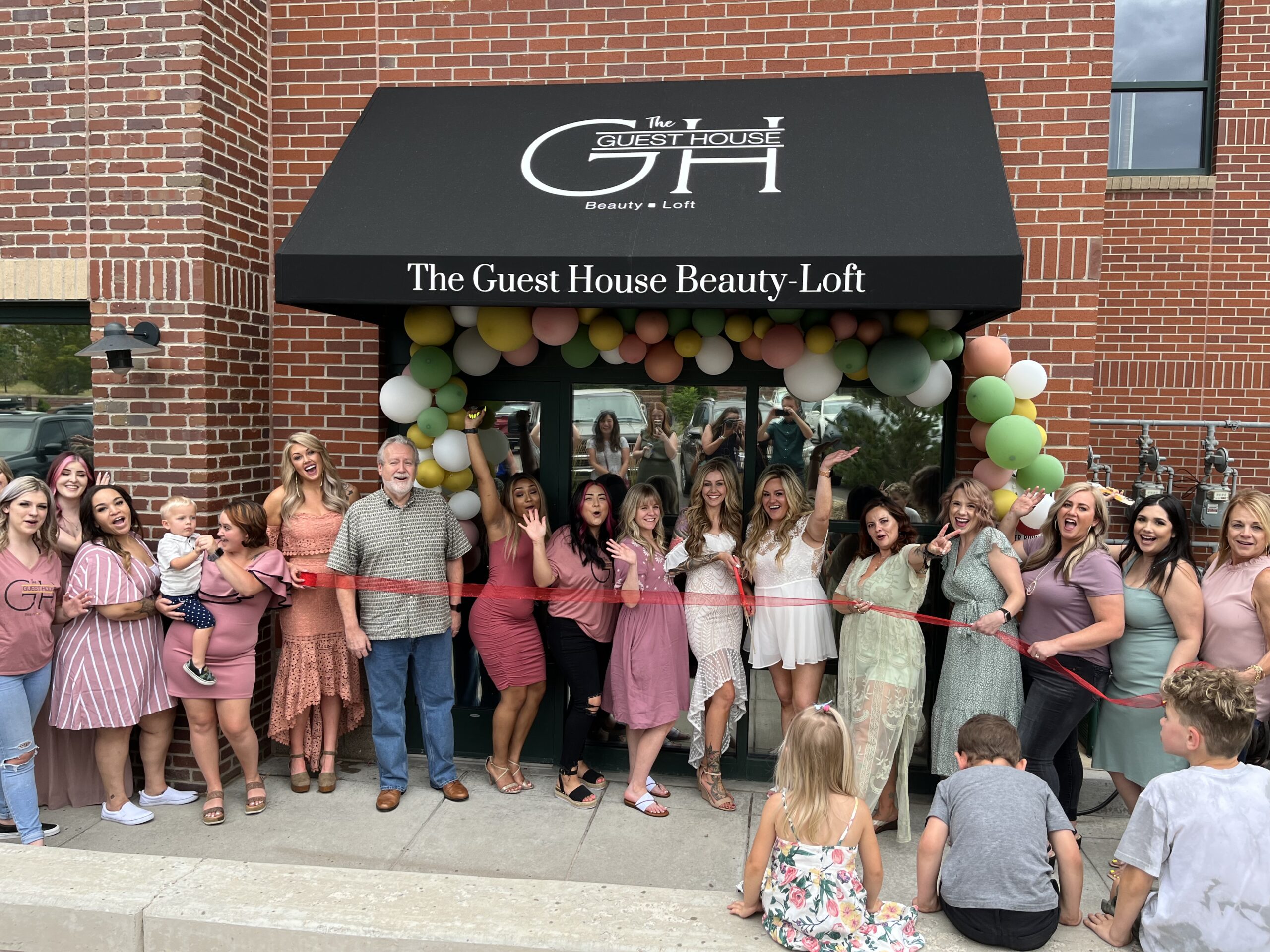 The Guest House Beauty Loft is a full-service salon that offers haircuts and stylings, color and chemicals, nails, lashes and waxing, and bridal services in the Five Parks neighborhood. We talked to Katy Mullings (owner and master hairstylist) and Tiffany Burnside (owner and master hairstylist) about dismantling technical education stigmas, leadership tips, and their innovation apprenticeship program that trains and motivates a staff of over 20 associates.
How did you get into this industry?
Katy: My aunt was a hairstylist. I wanted to be in the beauty business somehow. I really thought I was going to go to journalism school and just write about beauty. I still want to.
Now you're an expert and you have something to write about!
Katy: I know, I totally do. I want be published one day. That was always my goal back then. I went to Warren Tech in high school and got my cosmetology license before graduation. I just always knew I was going to be in this business and I have been at this salon now for 14 years.
Tiffany: I went to Pomona High School and my teacher's wife came to Serenity (now the Guest House). He said, "Hey, I know this awesome salon and you should go check it out and do a job shadow." I was a freshman or sophomore in high school. So I did the job shadow and sure enough, many years later went to beauty school. I just always knew as well, even in middle school, that I wanted to do hair. It made me feel good and it made other people feel good as well. Katy actually interviewed me to take over her associate position and now we're business partners.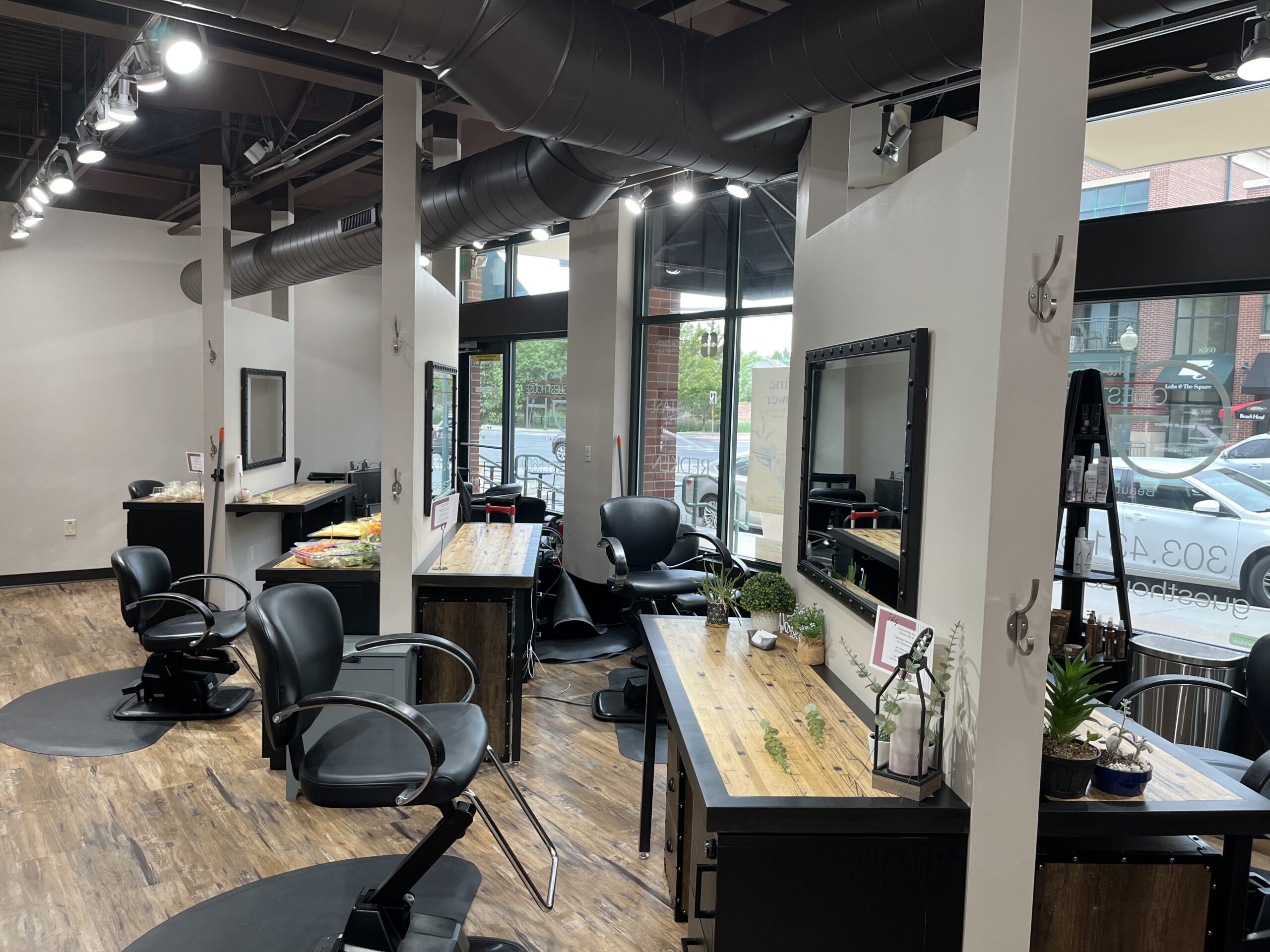 Did you experience a stigma with your peers or teachers about going right into work or going to Warren Tech?
Katy: My high school counselor did not want me to go to Warren Tech. It felt like they were only pushing for four-year college degrees. We absolutely see that a lot. You can make good money and you can do it faster with a fraction of student loan costs. We really believe in elevating the way the rest of the world sees our industry because it is important and we do believe in it.
Tiffany: It is really sad how people do portray hair stylists. There are many great qualities to this career. We have meaningful conversations, we build long-lasting relationships with our clients, and that's the real joy that we get out of it.
Katy: Most hairstylists actually quit doing hair after five years and that is something that we also are looking to change. If we can provide the right kind of workspace and education and money with the right kind of boundaries and guidelines they can be very successful. Sometimes they get into salons or booth rent situations where they don't have any help or resources. So we love that we can provide career avenues for the people that choose to come work for us.
What's a common reason for people leaving or dropping out?
Tiffany: Goals, honestly. They get stagnant. Here we have a level-based system so they're constantly hitting goals every month. Examples of goals here are service, dollar sales, pre-books, retail, referrals, and guest count… it basically adds up to the demand on their time.
I want to talk about your apprenticeship program, how you train your staff, and why that's important.
Katy: Tiffany and I both started off as associates, so yes training new hairstylists freshly out of school is a big passion of ours. In beauty school, you learn the basics. Having a larger salon with multiple staff to learn from, learning gets accelerated very quickly. So our apprenticeship program is 8 to 12 months, depending on the individual. They have goals that set them up for success if and when they're on their own. Yes, we have a full program that helps us, but they're taking opportunities to also start building their business so that when they are finished they have a sturdy foundation. Plus they get trained in the ongoing monthly education classes.
Other than all the technical skills that you're teaching, what are some soft skills that are important in this line of work?
Katy: Communication skills are big. We also bring in people to help teach finance and help get smart with their money.
Tiffany: Katy and I, since changing the name to The Guest House, have really changed the culture. We really stand by beauty reliability. The past couple of years were really tough for us. We were constantly having Zoom meetings and happy hours and yoga sessions via Zoom because we couldn't be with each other. That's what we love: being with each other. We love creating opportunities for people.
Katy: We do team events and we provide contests. We get to send staff to beauty shows out of state. One girl at 21 maybe 22 had never traveled before she went to Vegas for her very first hair show. She had never been on a plane she was just so terrified. Now she and her husband take trips all over the place. It is cool to see that now she's a completely different person.
We also work really hard in our leadership together. Tiff and I travel three times a year for a group called High-Performance Salon Academy. They work hard with salon owners to elevate the hair industry through leadership, cultural, and personal development training. We get to have a lot of those tough conversations and help these girls navigate their lives. They don't always have resources or support systems outside to fall back on. We also realize that there is not a lot of available cultural and sensitivity training out there so we're compiling that info.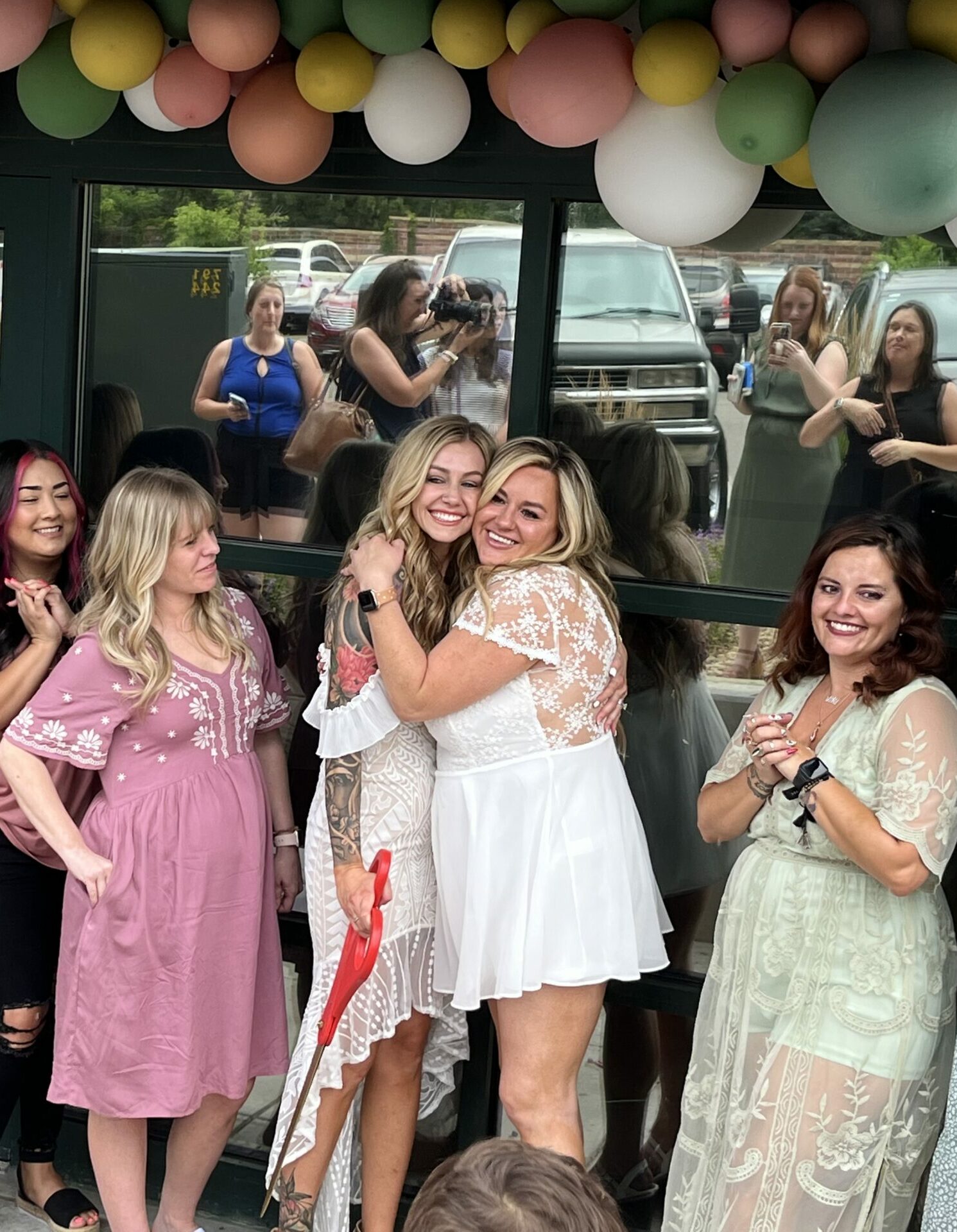 How do you grade employee happiness as an ongoing retention strategy?
Tiffany: We recently rebuilt our code of honor that we stand by in the salon. We did it together as a whole team so everybody had input and say on it. Everybody buys in and it can be a set of standards that everybody is upheld to. We read it to our new hires. It ends with, "My family, your family, our family."
Katy: Hair stylists are a sensitive bunch of people who pour into other people all day long. We recognize in this business that we have to also provide good support systems and let them support that too. If we don't do this, they won't stay.
Something else in how we grade happiness: we have a leadership team of six people who sit down monthly and give us their feedback and how we can improve. This is another way for them to be heard.
What are some new trends that you're seeing or things you're excited about?
Katy: Honestly with the pandemic and everybody going to TikTok, you really saw the beauty industry just blew up all over. We definitely see a lot more recognition and a different kind of respect for us now. We saw a lot of interesting COVID cuts. Clients are wanting to put it back in our hands I think a little bit more.
Tiffany: The biggest thing is clients trust us. I have clients that I've been doing for 12 or 13 years. We'll give them our feedback on what we think or if their hair is too long or if they're getting too old for this style.
Katy: I also feel like coming out of that pandemic, people want to take care of themselves and this is definitely a form of self-care. Most of our clients come in every 6 to 8 weeks.
What we're most excited about is our live education is back in the salon and hair shows are happening again around the country. Being able to be reinspired and be live and be with your people in that kind of energy, that's probably what we're looking for we're most looking to do.
One more thing: our big supplier L'Oreal has a huge initiative to reduce carbon emissions and that's trickled down to us. We want to support businesses that are supporting the environment and we want to do our part. We started a recycling program through TerraCycle and we had no idea how much stuff we were going through. Instead of washing our excess color down the drain, we put it in a container and ship it back to the company to be properly disposed of. We also have a central vac system that collects all of our hair trappings and we send tIt just feels inspiring to work for other companies that are doing that too and when they're leading the way how much easier it is to follow.
What leadership books do you recommend?
Katy: "Crucial Conversations," definitely. We liked "Culture Fox." "Tribal Leadership" and "Little Voice Mastery." "Little Voice Mastery" talks about the little inner voices that you have and the weight that it's carrying for yourself. But they also have some activities in there too about presence. One of them, for one minute you just look into somebody else's eyes, and the first time you do it is so uncomfortable. You can't talk. We also did it for 20 minutes. You get very present, very quickly. Honestly, it really helps with exposure too so you're able to get to know people better and faster. It's amazing how that 20 minutes went by so fast.
You both have been in the Arvada community your whole life. What have you learned about the community as a business owner or what do you love about this area?
Katy: With our opening, I've never felt so more supported by this community. I mean everybody was cheering us on. You don't get that everywhere. Here in the Five Parks community definitely but across Arvada, we had so much support. Our clients come in and have personally helped us too. We have clients we can bring in as speakers in front of our whole team. We have a great space here but the best part is we bring in even greater people.
Do you have a favorite client success story?
Tiffany: I had a couple that came every four weeks. I saw them for 11 years. They were 96 years old and they passed away last year 12 weeks apart. It broke my heart because they were family to me.
I am starting to think your code of honor applies to your clients too.
Katy: Yes, right! Our four beauty reliability pillars are one: community and relationships. Two: sustainability, which is environmental but by the definition of sustainability, it's our associate program that brings up the next group. Three is culture and the last one is self-enhancement. Self-enhancement goes for us and for our team, but also for clients.
---
The Guest House Beauty Loft
guesthousesalon.co
8565 Five Parks Dr. 140
Arvada, CO 80005
(303) 431-5600