Women's History Month is celebrated annually in March to highlight women's achievements and promote gender equality across the globe. The month corresponds with International Women's Day on March 8, a day of education, empowerment, and action.
In honor of Women's History Month, the Arvada Chamber of Commerce is leading a celebration of Arvada women leaders all month long. We will celebrate Badass Women of Arvada in business, non-profits, and our community on this page and offer resources and engagement opportunities. Join in and celebrate your favorite Arvada women by sharing photos, stories, resources, and more on social media with the tag #BadassWomenOfArvada.
---
2021 Badass Women of Arvada
To celebrate Badass Women of Arvada, we will highlight business owners, executives, rising stars, pioneers, norm-breakers, entrepreneurs, inventors, influencers, and other leaders in Arvada. Every day in March, on the Arvada Chamber Facebook page, we will celebrate a different woman making a big impact in this community. Below, find a list of the 2021 Badass Women of Arvada!
Jessica Fitzgerald
Flatirons Dance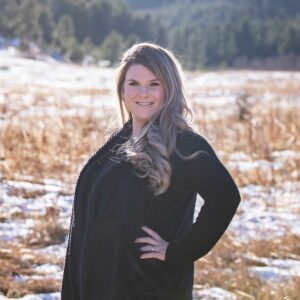 "Miss Jessica has been the best role model and inspiration to every single dancer that has walked through the doors of her studio. This woman not only is the heart of her family, but she pours her very being into each of her dancers while running her dance studio. She continuously is the most selfless person and faithfully knows every single detail about her 100+ dancers. This woman is nothing short of a superhero. I was watching a dance class late on a Friday night and Jess stopped the class and gave these girls the best and most real pep talk about how life can be hard, we still need to show up and keep our heads high and not give up. She has told these girls over and over how much they are worth and how important they are to her and each other. She is constantly building up kids and being a safe place of refuge for so many."
Nancy Ferro
Epic Experience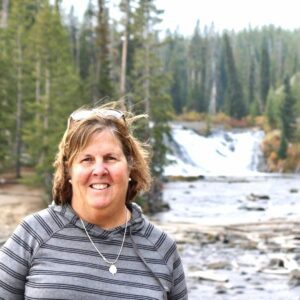 "Nancy, also known as "Mama Lou", is the most giving individual I know. When her son was diagnosed with cancer, she created a non-profit in Arvada to support other survivors. Epic Experience provides outdoor adventure camps for adult cancer patients and survivors of all ages from the U.S. and Canada. Her belief is that no cancer patient and survivor should live with the psychosocial burdens that come with a cancer diagnosis. Through the Epic Experience program, survivors find their inner strength and become cancer thrivers. I know this personally as I am a survivor myself and this organization and Nancy changed my life! She has created a culture and family of survivors and volunteers that help others who have been impacted by cancer."
Andrea Romero
Country Financial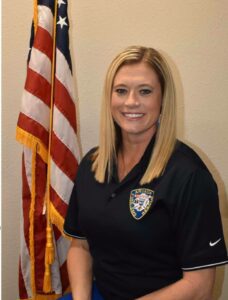 Jamie Hollier
Balefire Goods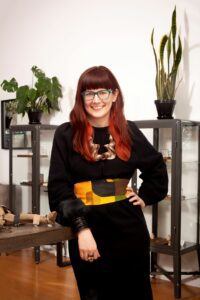 "Jamie's accomplishments have been laudable on national, state, and local levels. Across the recognition she has received, local impact has been the end result. Jamie opened the artisan jewelry store, Balefire Goods, in Olde Town in the winter of 2017. Since then, she has been regularly featured in 303 Magazine, 5280, and Colorado Parenting Magazine. Balefire Goods was a Top 5 A-List recipient, one was named best jewelry store in Arvada by Colorado Community Media and the Arvada Press.
The local publicity and recognition she has received through her innovative approach to retailing has shown a spotlight on the exciting evolution of Olde Town Arvada. This culminated recently in her being highlighted as an innovative retailer by JCK Magazine, the leading national magazine for retailers in the jewelry industry. Additionally, Jamie Hollier is a published author, having contributed her robust learnings on building strong company culture to the book, "Becoming an Independent Information Professional", published by ABC-CLIO in 2017. Jamie has also created a strong, award-winning track record over the last five years across the broad spectrum of initiatives she has overseen. In 2013, she was awarded the prestigious Champions of Change award from the White House for her work bringing equal access to technology and job training to underserved populations."
What's been your greatest challenge and your greatest reward in your professional career?
Jamie: Learning to grow into an effective and thoughtful leader is a lifelong skill, but I believe that finding your voice as a female leader is especially challenging and rewarding. As women we are often raised with different societal ideals around our behavior and taught misconceptions about what strength is. On top of that, women are faced with a ton more scrutiny that is then biased by those societal norms and misconceptions. As a woman, it is important for us to find our own leadership style that may look different than what others expect to see in traditional leadership but are authentic to us and play to our strengths. When we embrace our own version of leadership and are open to a view of leadership based on the idea that we are all learning and growing together, amazing things can happen both for your organization and for the people connected to it.
Representative Lindsey Daugherty
Colorado House District 29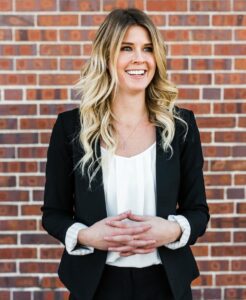 "Lindsey was elected State Rep for HD 29 in November. She's smart: book smart and people smart. She's super hard working and She's a young and rising badass!"
What's the one piece of advice you would give to a young woman just starting out in her career?
Rep. Daugherty: Just go for it! I think that too often, women second guess themselves when they shouldn't. Apply for that raise or promotion, run for that board position or public office, and just go for it!
Sheilan Hardi Mueller
Black Hound Design Company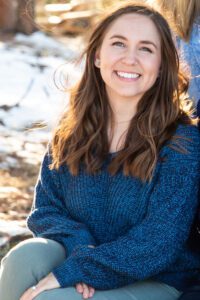 "Sheilan Mueller is the Operations Manager at Black Hound Design Company – a vital role that entails leading a team of over 20 craftspeople, coordinating with vendors and suppliers all over Colorado (and the country!), and in general keeping the business running efficiently and smoothly. She also is quick to roll up her sleeves and pitch in on any of our builds. Hammers. Drills. Forklifts. You name it- Sheilan can do it all with ease. This woman is a POWER HOUSE. In a male-dominated field. And she slays. But not in a chip-on-your-shoulder kind of way. She does it all with a smile, and with nonstop energy and pure grace.
As an Arvada and Wheat Ridge native, Sheilan is making her hometown proud with her loyalty, exceptional hard work, and forward-thinking mentality."
What's been your greatest challenge and your greatest reward in your professional career?
Sheilan: The greatest challenge in my professional career has created my greatest reward. My challenge has been to find the courage and confidence to not only lead others, but to do so in a male-dominated field. I have gained this confidence, and continue to do so every day. The learning never stops. And for the few women in my shop, as well as other women in my life, I hope I imbue them with confidence and courage to excel in their own professional and personal lives.
Sandy Martin
Community Table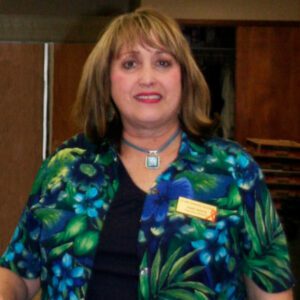 "Sandy has worked for/with organizations in Arvada for over 30 years. She has made the Community Table a strong organization that helps feed all those in need. During the recent pandemic, Sandy ensured that the Community Table was open and ready to serve as many people as possible. Currently, the Community Table is one of the only food pantries in the area that is open for inside shopping, where families can choose the food that their families need. "
Rita Lawrence
All Secure Lock & Security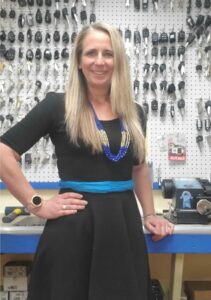 "Rita is active in the community running a business, volunteering with Boy Scouts, and working with the Chamber. She is a Super Mom."
Why do you think it's important to seek out and celebrate women's achievements in our community?
Rita: It's important to celebrate women's achievements because women have faced discrimination in society and especially in the workplace. Celebrating women by encouraging awareness and banding together to create a positive impact is what being a Badass Woman in Arvada is all about!
Luanne Williams
Rocky Mountain Children's Health Foundation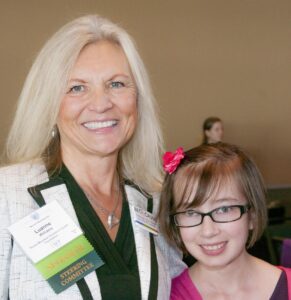 "Luanne is the definition of a Badass Woman! Luanne is the Executive Director of the Rocky Mountain Children's Health Foundation and its Mother's Milk Bank. She has grown this organization from a staff of seven to over 20 dedicated team members and moved the organization to Arvada. Luanne's passion for the children and parents who are going through difficult medical times is heartwarming. Luanne brought her fundraising and business talents to the Foundation, and during the crisis of COVID, pivoted the annual gala to a virtual event, and still netted over $300,000 for the Foundation."
Dina Wolcott
Vacuums R Us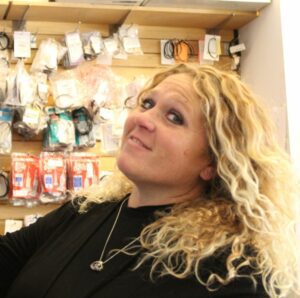 "What makes Dina a Badass Woman of Arvada? To begin: she had every possible odd stacked against her. She's my mother, someone who I've seen overcome and achieve so much more even than just her business. She raised me and my younger brother single-handedly while working a full-time job. She was so exemplary in her job, that the previous owner offered her the store, Vacuums R Us, when he retired. Now, her business is putting me through college, and supporting our family, and will be supporting my younger brother through college as well.
Not only is she business savvy, she really, truly cares for her customers. She has forged lasting relationships with so many people who trust her with their business and friendship. I have seen many a customer turn to her and seek her out specifically-they won't deal with anyone else. She's someone who I will owe a debt to no matter how much I try to pay it back-she gave me and my brother, and now her employees a chance. It's been inspiring to see her grow, and I'm so excited to continue watching her grow. She's humble, someone who just wants the best for her family, friends, and employees because she herself knows what struggle really is. And that, really, is what makes Dina a Badass Woman of Arvada."
Robyn Phipps
Phipps Team at Compass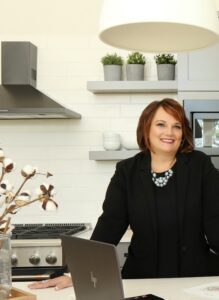 "She is an incredible, generous, selfless mentor to myself and our team. She's had massive success in the real estate business and makes it a point to share her knowledge with us. She wants to see us succeed just as much as herself. Her love and care for every one of her clients is second to none; she inspires us every single day! "
What's the one piece of advice you would give to a young woman just starting out in her career?
Robyn: Block out time not just for work but to work ON YOU. Schedule your time accordingly every day so that you are reserving time to grow your business, but, more importantly schedule time for yourself, time for your significant other and your family/friends. Burn out is real. You are a better person for those you are serving with your business if you take time for yourself.
Lauri Dannemiller
Apex Park and Recreation District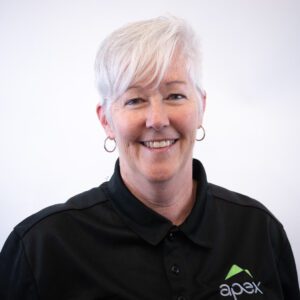 "Lauri led our district through an extremely difficult year with the pandemic. Agencies across the state went through facility closures and layoffs, and Lauri was able to lead the district and it's staff through these difficulties and keep the district operating. She inspired staff to create new virtual programs, become essential child care sites, and ask that every program find a safe way to operate and still be able to offer quality programs to our community through it all. Apex would not be in the healthy and working state it is in without Lauri Dannemiller, our executive director. Lauri's leadership and guidance has been instrumental in 2020, and we could not have pulled through this year without her."
Why do you think it's important to seek out and celebrate women's achievements in our community?
Lauri: I've always believed in the phrase "you can't be what you can't see". Having visible female role models in positions of leadership in our community shows young girls and women that they can pursue bold paths for success in their future.
Madison Heard
Northwest Arvada Fit Body Boot Camp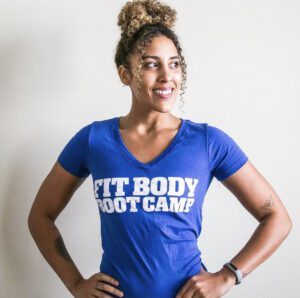 What's been your greatest challenge and your greatest reward in your professional career?
Madison: My greatest challenge in my professional career is not at all what I thought it was going to be. I thought my challenges would come from me being A. Young, B. A woman, and C. A minority business owner. What actually turned out to be my greatest challenge was opening our gym during the height of the pandemic. Nobody saw it coming and so many businesses suffered, but we braved the storm anyway. Because of taking this giant leap of faith, I can say my greatest reward came from opening the business. That is, I am surrounded by wonderful, thoughtful, strong individuals who inspire me every day. I belong to a community that makes me proud to do what I do and seeing people's lives change right before your eyes…what better reward is there?
Amanda DiVito Parle
DiVito Dream Makers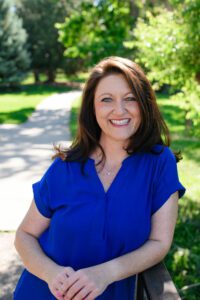 "She is such a rock star in her field of real estate, she has been nationally recognized as one of the top earners in her company and recently was awarded a lifetime achievement award called Circle of Legends within the RE/MAX network, which at 40 years old is HUGE! She has been there for families in Arvada and beyond for years and we are lucky to have her right here in our community."
Sheena Gordon
The Bluegrass Olde Town, The Bluegrass Candelas, Gold Line Grab N Go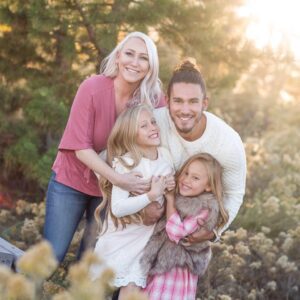 "In 2015, Sheena Gordon fell in love with Arvada and has invested her time and money back into the community. Sheena has been a trailblazer for young female entrepreneurs, opening and operating a local favorite, The Bluegrass Lounge in Olde Town Arvada. In the last year, she has also opened three new businesses in Arvada including the Gold Line Grab-N-Go, an Amazon delivery service, and a second Bluegrass Lounge in the Candelas Neighborhood. Despite the growing challenges posed by the ongoing pandemic, Sheena still found ways to keep the doors open and employ everyone under their normal wage.
Sheena's integrity shines through her dedication to the community in donating to local first responders, along with numerous charities and nonprofits. Though her schedule is packed, Sheena and her husband Drew, still prioritize time for their two beautiful daughters, balancing their gymnastics, school, and cheerleading schedules, as well as coaching soccer. Sadly, the Gordon family experienced an unimaginable loss this year with the passing of their newborn daughter, Saylor James, who passed away a week after her birth due to complications during delivery. With a heavy heart, Sheena still persevered and navigated the difficulties of 2020 with poise and grace. Sheena's selflessness is apparent every day from her wholehearted efforts in the community and genuine care for people. She is truly an inspiration."
What's the one piece of advice you would give to a young woman just starting out in her career?
Sheena: Don't put limits on yourself and don't let people make you feel inferior. Be confident, take ownership, and be proud of who you are and celebrate every accomplishment, big or small.
Melissa Conners
Paramount Fabrics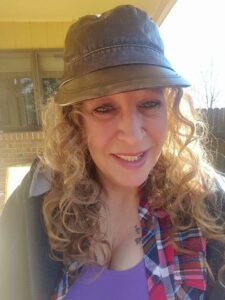 "Melissa leads by example and is always ready to tackle any problems small or large. She has helped to turn a successful business into a very profitable business by using innovative thinking, openness to change and devotion to her employees. Melissa is the person that fought to get our employee's Health Insurance along with making sure that the manufacturing employees were bumped up in pay. She is always thinking of what will benefit the employees in all of her decisions.
About a year ago, our company bought out a business similar to ours. This doubled our staff and her responsibilities. She jumped in feet first and got both teams to work together as one, and then COVID hit. She was the person that worked so hard to get the PPP loans for our company so that she could pay us while we were out of work. For some of us, that was the one thing that got us through the time we were on lockdown. Also, when the PPP money ran out she assured us that the employees would get paid by taking a cut in pay "for the team." Not many leaders would do that for their employees.
She has been instrumental in working smarter not harder and at the same time cracking jokes, singing out loud & going the extra mile to give recognition to our employees. Daily she is a reminder that there are GOOD LEADERS out there, and that they do care not only about the business, but always about the employees. We are very lucky to have her as our General Manager and hope you will consider her for this award."
What's been your greatest challenge and your greatest reward in your professional career?
Melissa: My greatest challenge has always been balancing my job and family, especially when some of the employers I worked for did not share my values. My reward is finally reaching the point in my career where I have the ability to say how we support employees AND their families. For instance, allowing children and pets in the office and giving parents time off to attend field day, first day of school and all the special events that their children have during the year. Being able to support our employees' family lives means a lot to me. It is an opportunity to conquer the challenges for others that were once stumbling blocks for me.
Samantha Schultz
Plan Your Perfect Vacation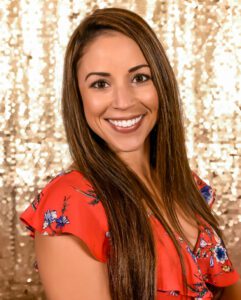 "Samantha is one of the most BADASS women I know! Why? Her industry (travel) was probably one of the HARDEST hit in 2020 with COVID-19, but she rolled up her sleeves, kept going and made sure that all of her clients were informed and well taken care of! Resilient and giving, she also continually offers support and a positive attitude to other badass women all around her! "
Why do you think it's important to seek out and celebrate women's achievements in our community?
Samantha: I believe it is so important to highlight and showcase women in a variety of leadership roles and occupations to help young women see and believe they can truly aspire to their passion and be successful at it as a career.
Meggin Rutherford
Rutherford Law Center, LLC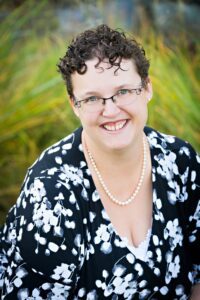 "I would like to nominate my friend and boss, Ms. Meggin Rutherford. I have been a practicing attorney for 6 years, I have worked in the legal field in many capacities since graduating from law school in 2006 and I have worked in 3 different states. So needless to say, I've worked for several law firms in the last 14 years. I have never, and I do mean this truly, never worked for a firm that practices with so much honesty, dignity, class and most importantly, ethics.
Meggin has shown me that you do not need to make your business thrive at the expense of people's lives, you do not need to exploit client's weakness in order to make a name for yourself. I have personally heard her tell clients things that don't necessarily benefit her business but it does benefit the client and that's all she cares about. This woman is a true believer in helping clients reach a resolution outside of Court, even if it's at the detriment of making money for the firm. Meggin believes so deeply in helping people heal and avoid more conflict, so much so that she is now a President of the Colorado Collaborative Divorce Professionals. It's an organization that promotes and fights for people's voices without having to create more conflict during the hardest time of their lives. She gives speeches to various entities to promote mediation and collaboration versus court battles. I have never in my entire 14 years of legal career worked with someone, an attorney, who tries her hardest to help her clients avoid conflict. An attorney who does NOT want to create conflict. There's a new one for this field."
Why do you think it's important to seek out and celebrate women's achievements in our community?
Meggin: Women lead our communities forward in a very wholistic way. I've noticed that women tend to see problems in a way that considers the complex web of family and community instead of just one single isolated issue. By looking at a system instead of an individual, women can help change the world not only for one person, but for our whole community.
DeeAnna Osborne
The Barking Lot Corp.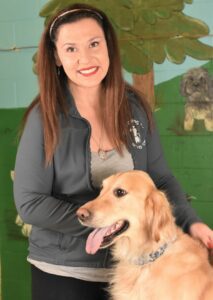 "DeeAnna Osborne takes pride in being a business owner in the city of Arvada. Since taking over ownership of The Barking Lot Corp, she has made it a point to improve the boarding facility as well as provide her team with the tools and training necessary to keep a balanced pack. DeeAnna is an ideal pack leader for dogs and humans alike. She is calm, assertive, caring and flexible; making sure to take notice of the smaller details that create the larger picture. DeeAnna provides a supportive employment environment and encourages her employees to strive for their passion and live life to the fullest.
As a veteran of the United States Military with 15 years of managerial experience, an associate's degree in accounting and a bachelor's degree in business management and marketing, DeeAnna is no stranger to hard work, but understands the importance of work/life balance. She is a role model for her five year old daughter (AKA Boss Baby) who already knows that badass women like her mom rule the world."
What's the one piece of advice you would give to a young woman just starting out in her career?
DeeAnna: Life is exactly what you make it. Fight for the good, own your actions, move fearlessly, dream big, and then courageously pursue those dreams. Change your perception of failure, and fall often. It is not the fall, but the recovery that matters and where some of life's most important lessons are learned. Ultimately, the road you travel is the road you choose, choose wisely.
Susan D Hoag
Arvada Autobody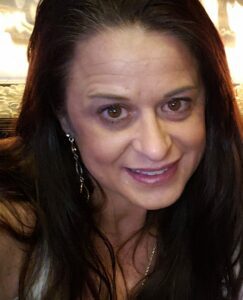 "Susan has the biggest heart and genuinely cares about everyone in her community. She helps everyone she can, whenever she can. She was a youth sports volunteer for 18 years with Arvada Junior Baseball, serving as the 2nd woman President in History of the youth sports organization. She volunteered in various capacities throughout Arvada, for almost 20 years while her boys were growing up.
Susan married the love of her life, Steve Hoag originally from Erie, PA, in May of 2017, after a two year fun filled engagement, and they have 7 kids together between the two. That right there is enough to nominate her for this, as managing a family of that size, can't be easy.
She was the Social Media Manager for 360 Degrees of Perfection, a local Arvada Autobody shop that her brother-in-law owns, that has two locations in Arvada, from 2015 to 2019. In mid 2019, after seeing there was a shortage of women in the Automotive Industry, and that there was a need for more women in the business, so after careful planning, she started Arvada Autobody in August of 2019.
Susan is a go getter and can solve almost any problem or jump over any hurdle thrown her way. Arvada Autobody, will be having their Grand Opening, at her second location at 5555 Harlan St, Arvada, Co 80002, in the next month or so. That location is currently under renovation. She is ready to service the Arvada community, with we think is the first Woman Owned Automotive Collision Center in Arvada.
Maya Oren
Talnua Distillery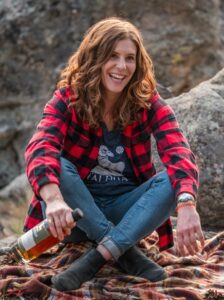 "Maya was our first hired team member at Talnua Distillery and we would not be where we are today without her. She is the most self-motivated person I know and juggles so much and wears so many hats for our little business. Personally, I would be lost without her leadership and go-getter attitude. Maya takes the initiative on new and different projects every single day. If something needs to get done, she is the first to jump on the task without anyone having to even ask. Not only does she work her ass off behind the scenes, she is also a boss lady behind the bar! For about a year when we first opened, Maya taught herself how to bartend and created many cocktails for our program that we still have today. When she wants to learn how to do something, she goes all in, which is why we still have one of the best cocktail programs in Arvada, in my humble opinion! This boss lady WANTS to wear as many versatile "hats" as she can and always pushes herself to learn something new. She has an infectious smile and truly brightens up any room. Our regulars who are Arvada residents will tell you that she is a light in all of our lives, so much so that they treat her like a daughter! I can't think of anyone who deserves this recognition more than Maya."
Brianne Sheridan
SFinvest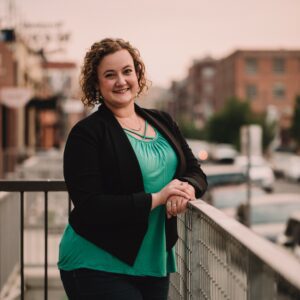 "Brianne spent her Sophomore through Senior year in high school battling Leukemia. She endured thousands of shots, chemo, chemo in the spine and brain, radiation to the brain, and still persevered and graduated high school. Then, she went on to university in California where, in spite of brain lesions, she graduated with a degree in Public Relations. During this time, Brianne volunteered and ultimately worked for the Okizu organization where she counseled other children who had or were cancer survivors. Later, Brianne moved to Denver where she attended DU and earned an MS in Marketing from the Daniels College of Business. Brianne is a remarkable, tough, kick ass woman of Arvada.
Maria Escobar
Kokoro Restaurant

"Maria has been the anchor of our kitchen. She is our Kitchen Manager and has been so for over 10 years. She works long hours, manages a team of 15 employees and is a mother to 4 kids including one outstanding scholar at CSU. She leads the team from the front and by example and everyone admires her and respects her in the kitchen. In a field often dominated by men, Maria has broken through barriers and has risen to the top. She is truly a badass woman!"
Tracy Kraft-Tharp
Jefferson County Commissioner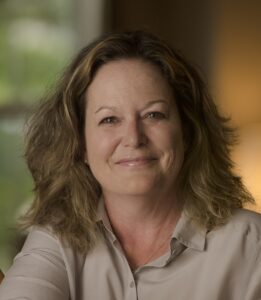 Lenya Robinson
Jefferson Center for Mental Health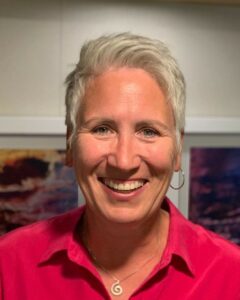 "As the Chief Operations Officer, Lenya steered a team of more than 600 employees at Jefferson Center during the pandemic and made swift, effective changes to quickly reimagine the organization's entire client-service format when we were forced to close our doors last March. Within just weeks of shutdowns and stay-at-home orders taking effect, Lenya led the operations team with careful compassion, heart, and expertise and the Center was able to accommodate the needs of a community in crisis by transitioning to offering behavioral health services via telehealth.
Lenya also emphasized the importance of clear, consistent communications amongst both staff and clients to create a reassuring and calm atmosphere in a time of confusion and panic. For all of our clients, consistent and reliable access to meet with their support teams has made a world of difference in their mental health and resiliency during a global pandemic. Lenya has shown incredible strength, determination, and leadership in her position as COO."
What's been your greatest challenge and your greatest reward in your professional career?
Lenya: I have a direct, honest, and transparent style of communication that is not often expected of women and is therefore judged differently than when a man communicates in a similar way. I have been greatly challenged to stay true to myself and my style of communicating rather than succumbing to the expectation that women should be less direct or should end every email with a "thank you" and a smiley face. My greatest reward has been the opportunity to work alongside incredibly wise, talented, accomplished women who have taught me a great deal.
Deana Hill
Odyssey Beerwerks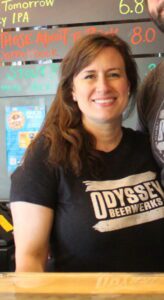 "Although always the owner of Odyssey Beerwerks, alongside her husband Chris, Deana's role with Odyssey began to flourish a couple years ago. After dipping a toe into the brewery world by helping promote the brewery and taproom goings-on through social media channels, Deana's role (Maven of Miscellany) has since expanded to include Marketing Manager, Taproom Manager, Bookkeeper, beertender, three-legged cat wrangler, and intellectual foil to Chris. She completed the Arvada Chamber of Commerce Leadership Bootcamp in 2020 to assist her in her ongoing professional development. Over the past 12 months these tasks have resulted in MANY 60 – 80 hour weeks. It's safe to say the Odyssey Beerwerks couldn't function without Deana.
If you visit the Odyssey taproom Monday – Wednesday (and/or various other days of the week) you'll probably find Deana greeting you at the door and seating you, taking your order, then bringing you your beer – all after a "full days work" behind the scenes. Despite the nearly insurmountable workload resulting from the pandemic, Deana goes about her day with a smile on her face and joy in her heart."
Emily Grace King
Art Drop Arvada and The Arvada Center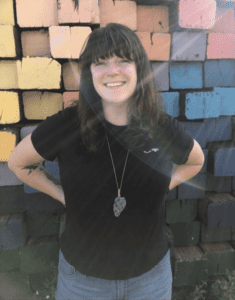 "Emily is a driving force in the local art scene through her work with Art Drop Arvada, at the Arvada Center, and as an artist herself. She is always out there advocating for local artists and donates a ton of her time and energy to growing our art community and offering opportunities for the local community and families to engage in the arts and our local parks, neighborhoods, and local businesses. She has made an amazing impact in the positive on our community. "
Becky Leiner
Thrive Workplace – West Arvada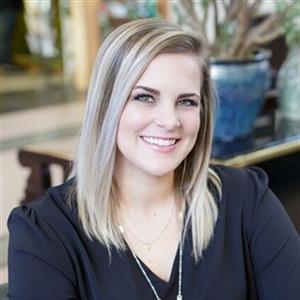 "Becky is a force to be reckoned with! She's the Site Manager for Thrive West Arvada, but always goes above and beyond her job description. She creates and maintains a true community within Thrive and never shy's away from a new and/or unfamiliar task. The entire Thrive team are so thankful to have her on our side!"
Stacia Taves
Arvada West High School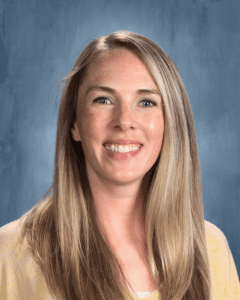 Where to start? Stacia is a guidance counselor at Arvada West High School and carries out her job to the fullest extent possible. When COVID-19 struck in early 2020, Stacia had to be on even more than "normal". She took calls at all hours of the day to ensure her students had what they needed to be well- both physically and mentally- during the pandemic. She's incredibly dedicated to her students. She's also dedicated to generally improving the lives of those around her and is a friend to many. She makes things extra special for people- she bakes cookies for people for their birthdays. She listens when those around her speak and it's obvious because she always follows up next time they see her about how that particular thing is going. She pays attention to detail and is observant. She's not afraid to call people out if they're being inequitable or unjust. She's an all around outstanding person and is a TOTAL BADASS just by being her thoughtful, practical, understanding and encouraging self.
Sadie Russo
La Patisserie Francaise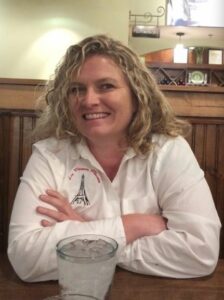 "Sadie is a Badass woman of Arvada. Badass qualities to me, for a business owner, is to offer the best product you can with humility, integrity and genuine care for your customers and employees, instill these traits in your employees, and mentor the next generation of business owners to honor those qualities.
Sadie held board positions at Chamber of Commerce in Arvada and Westminster, was a member in Arvada Young Professionals, a Chamber of Commerce Ambassador, and currently meets with members of the business community to collaborate on how to overcome the how the pandemic affected local business. She works with local schools to help shape our next generation of bakers, owners, and employees.
The one badass trait I value the most is how he she views her success as a business owner, often very differently than others. As corny as it sounds, Sadie runs on smiles from her customers. Her reward is hearing about our customers love of our products as it affects their life. Anniversaries, weddings, or tales from how they used to come in to the shop as kids with their grandparents, and now take their kids. Nothing makes her day more than telling me how we made a moment extra special for a customer.
Of course, I am biased being her husband of 21 years, however, Sadie is a mentor to current businesses, a model for our young aspiring future business owners, promotes and helps our local community, has an amazing talent to achieve the multi-hat small business needs that pulls her in 10 directions, and her truly altruistic execution of her business is why she's a Badass woman of Arvada to me!"
Alondra Picazo
Children's Hospital Colorado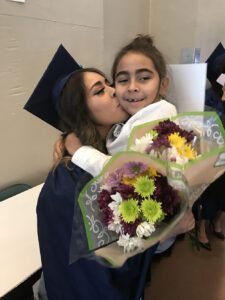 "Alondra has overcome many obstacles and barriers in her life. Her parents were divorced at a young age and she became pregnant in high school (she went to Arvada HS). She completed her high school diploma and graduated in top standing, while having a newborn baby. She then moved into the Hope House Residential Program where she was able to make goals for herself and work toward self-sufficiency.
She got her CNA certification first and then began working on her nursing degree. She knew she always wanted to be a nurse. Hope House helped Alondra get her DACA status, but with this status she was not able to get help with her college education. Since she could not get the Pell Grant or other loans, she had to work long hours and overtime as a CNA to help pay for her schooling, and find other sources/scholarships to help pay for schooling (Hope House was a big part of helping Alondra, along with Women With a Cause – another non-profit that has now joined forces with Beyond Home, where Alondra currently lives in Arvada).
Nursing school at metro was very difficult. She had to work full-time, go to school full-time and raise her son full-time. Alondra was able to do all of it with the help of her "village" of people that she would reach out to for help with Aiyden. Most of the village consisted of volunteers from Hope House. She did school and clinicals during the week and then worked 24-hour shifts on the weekends. Again, she NEVER gave up… even though there were days she wanted to. She was able to get a CNA job at Children's Hospital. She graduated from Metro in December 2019 and applied for the BSN internship program at Children's Hospital. She was ONE of SEVEN that got picked for this program and there were over 300 applicants. She's currently completing Children's BSN internship program and will be working full-time as a nurse at Children's. She is currently looking for an apartment. Now that she has a full-time job with good pay, she can afford to get her own place. She and her son Aiyden live in Arvada." 
Makayla Kinard
One Monkey's Miracle
"Kick-Butt Young Woman of Arvada"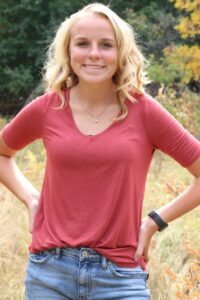 "Makayla started her nonprofit at the age of 10 with the goal of helping struggling families afford their child's diabetic supplies. Since then she has held a number of fundraisers and dedicated her highest awards work with Girl Scouts to fulfill that mission. For her Silver Award she worked with local and national businesses to put together 60 care bags that were delivered to the Barbara Davis Center for newly diagnosed children. Her Gold Award is a golf tournament to be held later this year (June 5th) with 100% of her earnings going to the nonprofit. Besides Girl Scouts and her nonprofit Makayla is a 4 sport Varsity high school athlete (cross country, basketball, golf and soccer), as well as completing at a high level with her soccer club, the Denver Kickers. She works as a click list clerk at King Soopers (a job she took when the pandemic hit causing a loss of all her other jobs), a golf instructor at the First Tee of Denver, lifeguard at Water World, and a soccer referee. Last year she was awarded Young Female Ref of the Year for the state of Colorado (2019). Even with all this Makayla works hard at her studies and earns high marks in school. We don't know what the future holds yet for Makayla, but we know it will be bright!"
All 2021 Badass Women of Arvada Nominees
Bebe Alexander, Arvada Center 
Kimberly Allen, ProClean Auto Wash
Lorraine Anderson, RTD board member
Holli Arnett, Your Neighbor Magazine
Laura Baron, All County Denver Metro 
Nicole Bendig-Lamb, Snarky Sweet Cake Chick
Alexia Bennetts, Calm Spirit Acupuncture
Randi Bevington, JPAR- Modern Real Estate
Kristin Buchtel, Author/Influencer
Tami Canaday, Performing Arts Leader
Danielle Castilleja, Elevated Seltzer
Dr. Linda Chassman, Animal Assisted Therapy
Shelley Cook, RTD
Lauryn Dempsey, Homeport Colorado
Lori Drienka, Carly's Boutique
Izzy (Elizabeth) Eicher, Middle School Teacher 
Charise Ellson, Claus and Effect 
Jennifer Enochs, Life Design Unlimited
Maggie Fast, West and Main Homes
Jill Fellman, Jeffco Library Board

Amy Gagliano, Denver Design District
Michele Gargaro, TDA Research Inc.
Kim Gieseler, Valorem Financial
Mollie Gilligan, Payroll Vault
Denise Graff, Graff Cleaning Services
Jessica Hammon, Arvada Barre Belle
Suzanne Hauserman, Flow Yoga Studio
Celene Hendricks, Indian Tree Animal Hospital
Kate Hixson, Black Hound Design Company
Bevin Howell, Paramount Fabrics
Heidi Hughes, Mile High Eye Care
Kiara Kuenzler, Jefferson Center
Catie Lawrence, Happy Homes, Ltd.
Dr. Page Mader, Five Parks Animal Hospital 
Jenna Mariano, Children's One Flight Team
Natalie Morrow, Good Morrow Photography
Loren Naftz, Rheinlander Bakery
Kate Parker, Animal Urgent Care
Rachel Robinson, Dotcom Therapy Inc.
Hillary Roemersberger, Apex Park and Recreation
Jana Royer-Morian, Inspired Wellness Center 
Lisa Schlarbaum, Hope House Colorado
Kathryn Seehusen, Colorado Home Realty
Donna Shannon, Personal Touch Career Services
Bridget Sheils, CBD Arvada American Shaman
Gretchen Short, Select Physical Therapy
Lauren Simpson, Arvada City Council
Aimee Skul, Aimee Skul Agency
Lisa Smith, Team Rubicon
Deb Starkey, Deb Starkey Coaching
Lisa Steven, Hope House Colorado
Amber Stevens, Amber Stevens, LLC
Nicki Thompson, Re-Max Olde Town
Mary Ruth Tracy, Tracy's Place
Nina B. Sloan, Rocky Mountain Martial Arts
Aalia van Binsbergen, Sonsio
Erin Walker, That's My Jam Charcuterie Boards
Christine Wares, Kokopelli Beer Company
Kami Welch, Arvada Chamber of Commerce
Carrie Wesley, The Learning Source
---
Resources
---
Download Graphics
Logo
Social Media