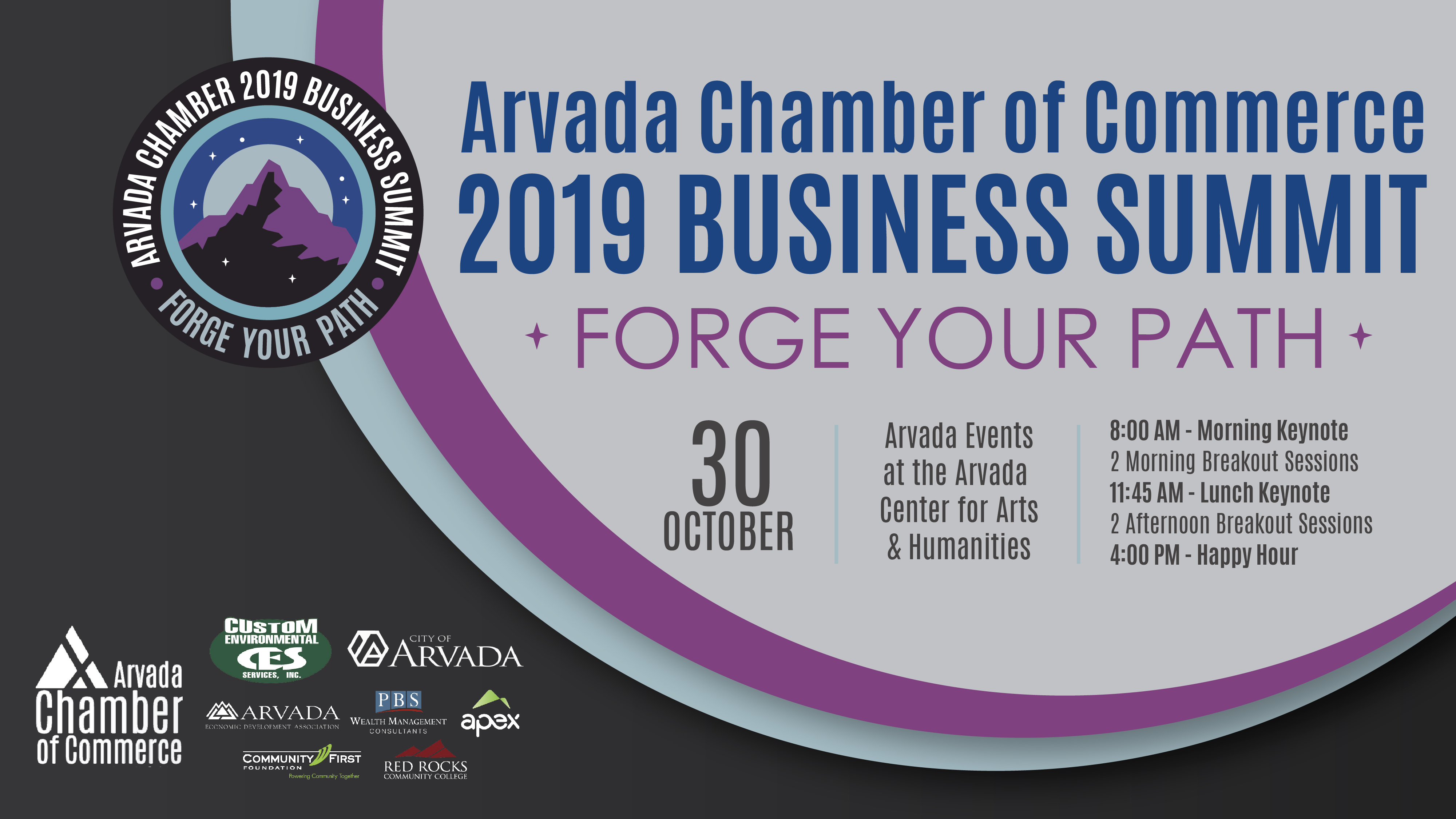 Join us for a full-day educational conference with sessions built to help you reach your goals, gain knowledge on topics that matter to you and ultimately help you forge your path in the world of business in Arvada, Colorado, and beyond!
---
SPEAKERS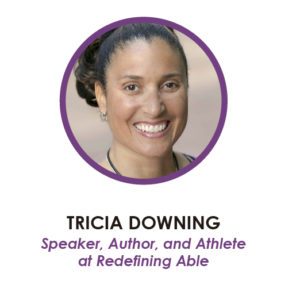 On September 17, 2000, Tricia Downing went from being a competitive cyclist to a paraplegic requiring a wheelchair for mobility. Her life was changed forever, but Tricia's competitive spirit and zest for life continued on. Making the transition from able-bodied cyclist to an athlete with a disability, Tricia has completed over 100 races, including marathons and triathlons, since her accident. She was the first female paraplegic to complete an Ironman triathlon and qualified for the Hawaii Ironman World Championship twice. Additionally, she was a member of Team USA at the 2016 Paralympic Games in Rio de Janeiro, Brazil. In addition to her sports pursuits, Tricia completed a master's degree in Disability Studies. She is the Executive Director for The Cycle of Hope, a non-profit organization dedicated to serving female wheelchair users, helping them build confidence and create support systems through fitness activities. Tricia published her memoir: Cycle of Hope—A Journey from Paralysis to Possibility in June, 2010, with the second edition released in January 2017.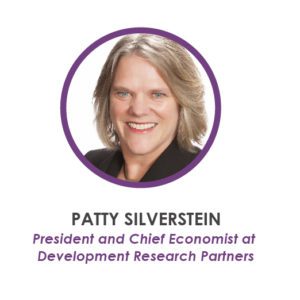 Patty Silverstein is the president of Development Research Partners, a Jefferson County-based company specializing in economic research and real estate analysis. She has provided research and support for economic development efforts in Colorado and across the country since 1989. Silverstein's expertise in economic research and economic development includes industry cluster studies and strategic economic development planning. She has extensive experience in preparing economic impact and fiscal impact analysis for community development purposes. In addition, Silverstein serves as the consulting chief economist for the Metro Denver Economic Development Corp. and the Denver Metro Chamber of Commerce. In these roles, she compiles, interprets, and forecasts economic and demographic data for the Denver metropolitan area and performs in-depth research on issues and proposed developments impacting the region. Silverstein provides numerous presentations on state and local economic conditions to business and professional organizations throughout the year.
---
SCHEDULE

Opening Keynote | 8:00 – 9:00 AM
Tricia Downing: Discover Your Inner Champion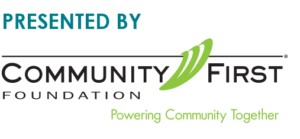 When it comes to facing adversity, whether in the workplace or our personal lives, mental toughness is one of the most important assets an individual can possess. Being able to handle difficult situations with confidence and grace is a skill Tricia has learned through elite athletics and as the survivor of a tragic accident, which left her paralyzed from the chest down. Known for her resiliency and positive spirit, Tricia helps people and organizations learn to navigate the events and situations, which threaten to take us out of the game, replacing anxiety, fear and stress with confidence and hope. She is well qualified to lead by example as she has made remarkable comebacks in both sports and her personal life. She is the founder and Executive Director of The Cycle of Hope—a non-profit organization—helping female wheelchair users stage their own comebacks and redefine able. Additionally, she is a speaker, author and 2016 Team USA Paralympian.
Morning Breakout Session 1 | 9:15 – 10:15 AM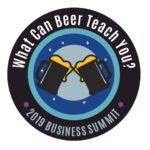 What Can Beer Teach You? (pathways: entrepreneur, small business, marketing) | Presented by Kline's Beer Hall
Presenters: Chris Hill (Odyssey Beerwerks), Christine Wares (Kokopelli Beer Company), Gavin Estes (New Image Brewing), Andrew Duvall (Resolute Brewing) and Jeff Tyler (Spice Trade Beer Company)
We all know beer is delicious, but did you know it can also teach you about business? Hear from the owners of some of Arvada's favorite breweries to learn about setting your business apart, how to thrive in a saturated market, how to work with the "co-opetition" and more!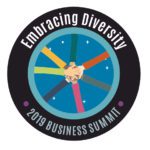 Embracing Diversity- Removing bias and moving towards an inclusive environment (pathways: HR, business owner)
Presenters: Tricia Downing (Redefining Able) and Erin Lemmons (Eolàs HR)
Join Tricia Downing and Erin Lemmons for a candid conversation about disability, inclusion, and ensuring your work environment is bias-free.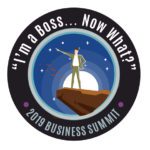 "I'm a Boss… Now What?" (pathways: young professional, HR)
Presenters: Josh Ingram (Colchin Automotive), Michelle Haney (Red Rocks Community College), and Dena Tesch (Insperity)
Geared towards the recently promoted or those on the management track, this session will help you succeed as a manager and teach you critical leadership skills. Whether you've been in your role for a month or a few years, you are sure to gain valuable insight from our speakers who were in your position not too long ago. 
Morning Breakout Session 2 | 10:30 – 11:30 AM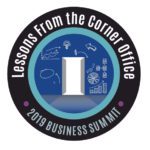 Lessons from the Corner Office (pathways: small business, HR, executive) | presented by Insperity
Presenters: Larry Barker (Sonsio), Pete Lindgren (Former CEO Otterbox), Heather Bulk (Special Aerospace Services), Dan Kester (Sooper CU), and David Jones (Sonsio)
Learn from some of Arvada's most successful CEOs- how they got where they are, leadership advice, how to turn failure into success and more! Come with your business questions for these amazing leaders!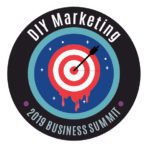 DIY Marketing (pathways: marketing, small business, entrepreneur)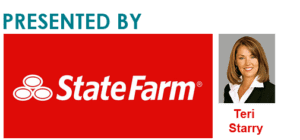 Presenters: Chris Woodley (Mountain Media Production Co.), Denny Basham (Subsilio Consulting), and Sara Fulmer (Mondo Solutions)
Trying to market your business on a shoestring budget? This session is for you! Join us to learn how to use video, social media and other marketing tools that don't cost big bucks to help your business stand out from the crowd!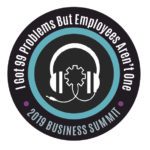 I got 99 Problems but Employees Aren't One (pathways: HR, business owner, executive) | presented by The Leavitt Group
Presenters: Donna Shannon (Personal Touch Career Services) and Noelle Oberg (City of Arvada)
Want to hire – and keep – the best employees? Learn hiring, onboarding and retention tips and tricks from the pros!
Lunch and Keynote | 11:45 AM – 1:00 PM
Patty Silverstein: 2020 Vision: Economic Update for Metro Denver
As we set our sights on 2020, is our vision crystal clear or clouded by contradictory information? Slower growth in China and other key trading partners, tariffs and trade disputes, and political uncertainty in many parts of the globe mean a high degree of uncertainty in the national economic outlook. But current economic data reveals a situation of continued expansion at a slower pace. What should business leaders and consumers believe, and how should they plan and budget for the coming year? This presentation will help to bring economic conditions into focus as we discuss current and projected growth trends at the national, state, and seven-county Metro Denver level. The presentation features employment and industry trends, population growth and consumer activity, and the residential and commercial real estate markets.
Afternoon Breakout Session 1  | 1:15 – 2:15 PM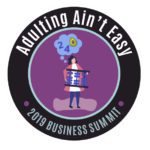 Adulting Ain't Easy (pathways: young professional)
Presenters: Vanessa Kendrick (Your Castle Real Estate) Rachel Sheikh (RBS Law), and Brett Bengtson (Bengtson Wealth Management)
This session designed for young professionals aims to each you those things you should have learned in school, but probably didn't. Is now a good time for you to buy real estate and where do you start? Should you have a will? Should I be investing in my company's 401k or diversifying elsewhere? Get these questions, and more, answered at Adulting 101.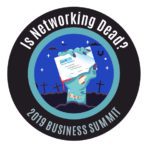 Is Networking Dead? (pathways: marketing, entrepreneur, small business)
Presenters: Phil Pelto (My Firestorm), Nicole Bedig-Lamb (The Snarky Sweet Cake Chick) and Ron Slinger (Red Rocks Community College)
Learn how to network beyond shaking hands and exchanging business cards. How to build genuine relationships to grow your network, extend your influence and help your business thrive!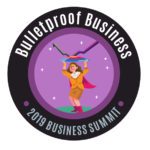 Bulletproof Business (pathways: executive, HR) | presented by All Secure Lock & Security
Presenters: Kristian Fackenthall (Delta Restoration), Troy Staples (Red Cross), Hilary Taylor (Onset Solutions), Aaron Buemi (Arvada PD) and Enessa Janes (City of Arvada)
What do you do when the worst-case scenario happens? Whether it's a fire, flood, cyber attack, active shooter, break-in, or act of God, is your business prepared to weather any storm? Join us for a panel discussion on how to protect your business, employees (and customers) from mayhem.
Afternoon Breakout Session 2 | 2:30 – 3:30 PM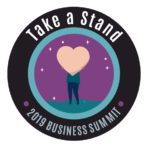 Take a Stand (pathways: HR, business owner, executive) | presented by Apex Center
Presenters: Dave Runyon (CityUnite), Kelly Dunkin (Community First Foundation), and Jasmina Petrovic (Sustainainability Expert)
71% of professionals say they would take a pay cut to work for a company with a mission they believe in. This forum explores strategies for conscious capitalism, goodwill, and sustainability.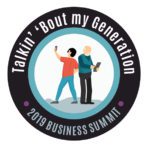 Talkin' 'Bout my Generation (pathways: HR, small business owner, executive)
Presenters: Drew Gordon (The Bluegrass Lounge) and Karen Brown (Age Friendly Workplace Initiative)
Employing Millennials and how the older generation can contribute to the workplace. Why having an age-diverse workforce can be beneficial to your company. Identifying strengths, what motivates and how to incentivize employees of different age ranges!
Wine and Whine (pathways: anyone with a business problem they need solved!)
Presenters: Mollie Gilligan (Payroll Vault) and Edmundo Araujo-Ortiz (Community Banks of Colorado)
Need capital funding? Searching for work-life balance? Business growing too quickly, or not quickly enough? Where should you spend your limited marketing dollars? Bring these questions and so much more to our session on business woes. Our group of successful CEOs, entrepreneurs and business experts will answer your questions while you "wine and whine"!
Optional Networking Happy Hour (Cash Bar) | 4:00 – 5:00 PM | presented by Vanessa Kendrick – Your Castle Real Estate
---
SPONSOR THE SUMMIT
Presenting Sponsorship $5000
Event presented by… (your company logo) on all marketing material both print and online
Logo on event website, all email communication to attendees and event banners
Logo on program cover
Logo on main page of event PowerPoint
Marketing materials in event goodie bags or on tables
Marketing table at event
Registration included for 4 employees
Opportunity to welcome attendees at the start of the summit
CEO Sponsorship $2500
Logo on event marketing material
Logo on event website, all email communication to attendees and event banners
Logo in program
Logo on event PowerPoint
Marketing materials in event goodie bags
Marketing table at event
Registration included for 2 employees
Entrepreneur Sponsorship $1000
Logo on event website, all email communication to attendees and event banners
Logo in program
Logo on event PowerPoint
Registration included for 1 employee
Session Sponsorship (limited number remain) $500
Business name on event website, listing you as sponsor for xyz session
Business name in program listing you as sponsor for xyz session
Opportunity to put marketing materials on tables for that session
Opportunity to do welcome before session and facilitate panel (if applicable)
Registration included for 1 employee
For more information and to apply for sponsorships, please contact Samantha Geerdes at samantha@arvadachamber.org.
---