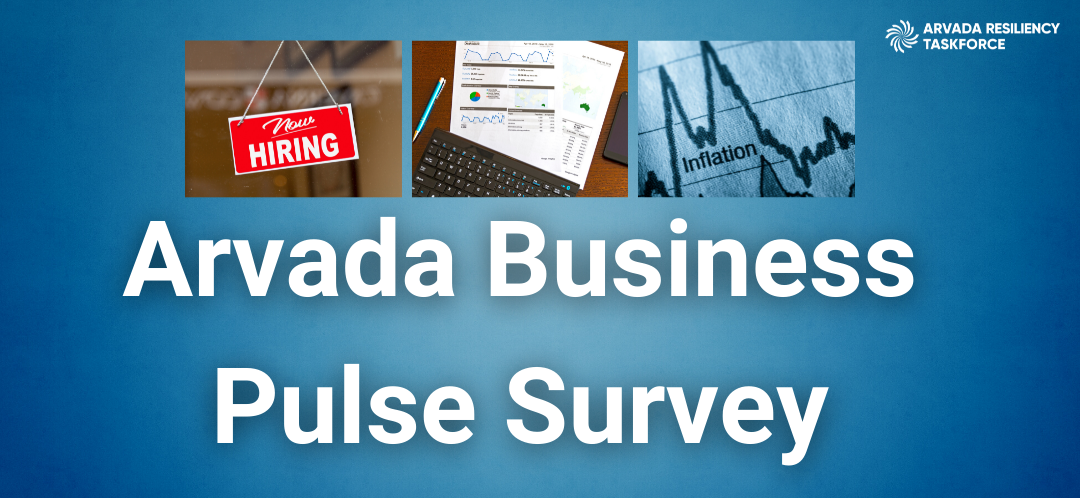 The
Arvada Resiliency Taskforce
(ART) is committed to making sure we understand and respond to the latest business needs. By completing this simple, 3-minute survey you are assisting us in the development of new programming and resources to help our business community thrive.
This survey asks specific questions around gross revenue today compared to pre-COVID-19 and the impacts of net profit growth, including inflation and supply chain concerns.
Thank you for your time and input with this survey! We are committed to sharing the results with our business community in the coming weeks.