The decision to begin a home care agency began with our own individual experiences within our own family. My Grandmother is and always will be the inspirational reason we chose to go into this field.
After the death of my Aunt who lived with my Grandmother we began to worry about her being by herself. Twenty years ago, in home caregivers were not an option available to us. I have often thought that had this been available, she would have fared better and been more comfortable living in her own home rather than in an assisted living facility. She could have had mobility wet rooms fitted and other amenities to help her with day to day life and allow her to keep living there. Not that there is anything wrong with using an assisted living facility. If you think that this is the best option for you, then you might want to check out something like these live-in care optionsand get a USA Home Warranty. However, I know that for my situation, that an assisted living facility would eventually be needed but truly believed that the longer I could prolong that decision, the happier she would have been. It is for this reason that I have had such a passion to start this type of business because we truly feel that home is where the heart is.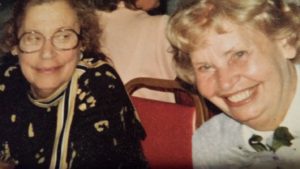 It is our desire to help families cope with this difficult transition. In today?s economy, most family members must work, so the choice of staying home and caring for a loved one is not always an option. In Home Care is a more affordable alternative to Assisted Living Facilities and Nursing Homes. In our opinion In Home Care is a choice based totally on quality of life and the families desire to keep their loved ones at home for as long as possible. Most Seniors when asked, prefer staying at home.
Every senior adult deserves to live out their life in the fullest and happiest way possible. Remaining in their own home provides them with the luxuries they are accustomed to. The greatest plus is keeping their independence which is priceless. Following are considerations when choosing In Home Care.
Comfort – It is no secret that remaining in one?s home is almost always preferable over being in an institutional setting. For seniors to remain in the house that they have lived in for many years can be very comforting. Those who remain in their homes can maintain the routines they have established which also contributes to a positive comfort level.
Well-Being – A greater sense of security and wellbeing in their own home
Visitors – For the patient who chooses to remain at home, it is easier to accommodate visits from friends and family whenever they desire rather than restricted hours at a facility.
Independence – Staying at home they are more likely to exercise decision making skills and choose their own activities. For many, the independence and feelings of dignity that exist while living at home rather than in a facility is a top reason for choosing in home care.
Family and Friend Involvement – The opportunity to better involve their friends and family with treatment choices. Having the help of friends and family is often preferred over care delivered by those with whom a patient is less familiar.
Cost – Depending on the needs of the individual the cost of home care can be more affordable than assisted living facilities.
Safety – Home care can be a safer alternative for patients, particularly those who have Dementia or compromised immune systems. At home in familiar surroundings minimizes the risk of injury due to falls, infection or catching contagious colds or other conditions.
Continuity – Home care offers the benefit of continuity. The providers are almost always the same and therefore promote relationship building between patients and care providers. The rotational nature of staff in many assisted living facilities does not offer the same comfort and ability to build relationships and trust.
Individualized Care ? Depending on the degree of care needed, at home care offers a one-on-one setting that allows for much more communication and attention.
Helping Companions Home Care is a family-owned business that understands what your needs are, and will do everything we can to care for your loved ones. We understand how difficult it is to leave your loved ones in the hands of a stranger. We also understand that eventually the time may come for them to go into an assisted living facility as their condition begins to deteriorate. It is for that reason we will have facilities which we screen completely and will be prepared to recommend these locations for you to consider. We will even take the client around to screen these facilities at no charge. We do not give this recommendation lightly and will never recommend a facility that we would not be prepared to put my own loved one in.
Although we have just opened this branch, we are a part of AHI Group, Inc which is a nationwide membership organization of independently owned home care agencies with an emphasis on providing personal care services to the elderly in their homes.
We hope you will allow us the opportunity to have our family help your family.

Ed Burton, CSCM
Certified Senior Care Manager