Let's talk retirement!
According to a 2016 BMO Wealth Management survey of small business owners, 75% of survey respondents had saved less than $100k for retirement. This, often, is not as much as people hoped they would save. Sometimes, business owners plan to sell their businesses to make money for retirement. However, this is a difficult decision after building your own business up. Often, retiring isn't as easy as it sounds, and you can click on the link to find out how to replicate that and whether selling your business is the responsible choice in later years.
Not sure where to start with planning for your retirement? Try visiting the IRS?s website for info on plan options for small businesses. Another great resource is the SCORE Association. They have free online resources available anytime, anywhere, including this webinar on protecting your money and your future as a small business owner.
Already started on retirement but need some help with how to invest and grow your savings? Visit the library?s website to research investment options on Standard & Poor's Global NetAdvantage and Value Line.
The library also has free downloadable magazines and eBooks that you can access on your computer or mobile device. Flipster and Zinio have magazines like The Economist, Forbes, Kiplingers Personal Finance, Money Magazine, and Bloomberg. Finance related eBooks are available via Axis360.
Need a library card to access the library?s free resources? Email me and I?ll set you up with one.
Want to hear more about how JCPL can support you and your business? Click here to sign up for monthly e-newsletters.
?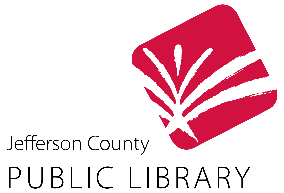 ?