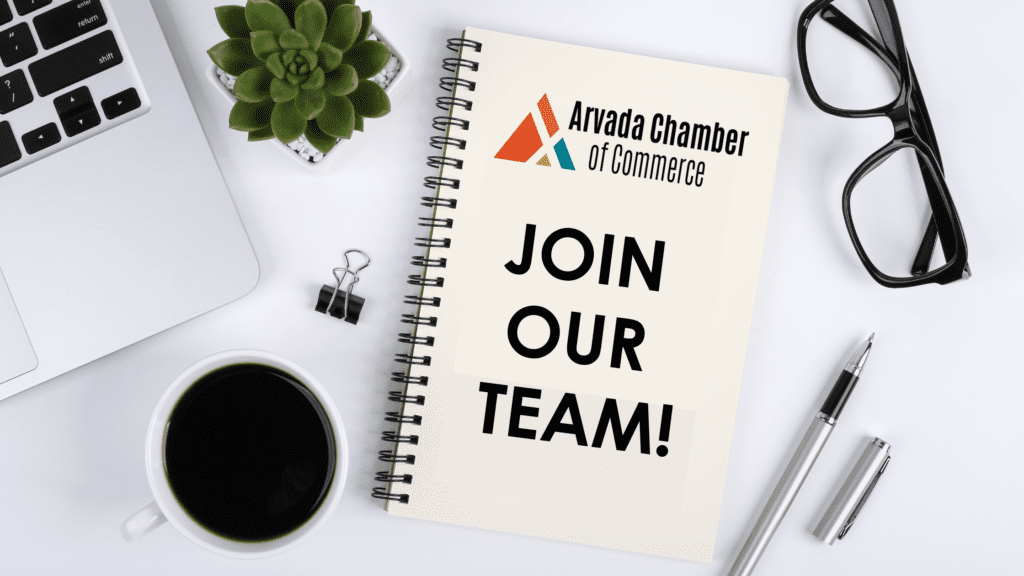 The Story
The Arvada Chamber of Commerce is committed to providing a WOW experience for our members. The Member Services Team at the Arvada Chamber is the best of the best at ensuring that we clearly understand, communicate, and deliver on the needs of our members. They apply creative solutions to ensure that all members are supported in the way they need.
---
Your Day-to-Day
Oversee Member Engagement and Renewals
Work closely with VP of Member Services to implement a member engagement strategy
Follow-up on member renewals and invoices to ensure a minimum 80% retention rate of current members
Regularly meet with members to assess that their level of membership is meeting their needs and discuss additional activation points (marketing, event sponsorship, membership upgrades)
Understand all components of the Member Action Plan and be able to effectively support members in activating their membership
Ensure the full Chamber staff understands member benefits and can communicate them when working with members or potential new members
Identify programmatic gaps and communication needs related to member engagement
Oversee Chamber group growth and engagement
Manage the member engagement in Networking Groups (including both industry exclusive and non-exclusive groups, Inspiring Women, Arvada Young Professionals and Industry Power Groups)
Ensure a clear understanding of all membership groups and define what staffing resources are needed to place people in groups
Coordinate with Chamber Staff to ensure appropriate support and staffing resources are dedicated to attending meetings and communicating with the groups
Develop sustainable communication strategies that support group needs and understanding of the Arvada Chamber
Manage invoicing and collection of group fees
Support Chamber programming and events
Organize and execute Chamber networking events including Business Before/After Hours and industry-specific networking events
Support the delivery of Chamber programs and events through promotion, planning support, and attendance as needed/requested
Based on member feedback determine opportunities for new and/or update member programs and events
Member communication
Determine direct communication needed for members and develop the appropriate content in coordination with the Chamber Marketing & Communication Director
Communicate directly with members who have upgraded benefits included with their membership to ensure they are utilizing them
Monitor social media platforms and provide Chamber resources back to the community at large including the member directory, events, etc.
Learn Chamber communication platforms including Emma, Hootsuite, social media, and Canva to ensure internal cross-training and support
Lead both staff and members in training on Cloverleaf
Support membership growth
Work with the Director of Member Outreach and Growth to engage with potential new members to support organizational performance measures related to membership growth are achieved
General Duties:
Attend regular staff meetings and events
Make connections between members and partners to help others build their professional networks
Support general office needs including phones, greeting guests, office cleanliness, etc.
---
Must-Have Skills
Customer service: Maintain a high level of engagement, empathy, problem-solving, and communication with internal and external partners
Flexibility: Adjust to short-term change quickly and calmly, so that you can deal with unexpected problems or tasks effectively
Project/process management: Manage priorities, processes, timelines, organized record keeping and task deliverables across a variety of overlapping projects
Interpersonal Savvy: Maintain high-energy and positive attitude when dealing with various personalities and differences of opinion in a collaborative environment
Business development: Form and nurture long-term partnerships that lead to growth opportunities between members
Interact well with others from a diverse set of backgrounds: Uphold the Arvada Chamber Inclusion purpose:   "Belonging is at the heart of our core values and work at the Arvada Chamber of Commerce. By creating an inclusive environment we will empower new perspectives, solutions, and opportunities for our local economy and serve our mission as a champion for advancing ALL businesses and employees in Arvada."
Public speaking and presentation: Excellent written, phone, and verbal communication abilities that command audience respect
Technological proficiency: Comfort with technology including Google suite, basic social media and contact management
---
The Environment
The Arvada Chamber team is dynamic and committed to the success of our organization and community. While team members are given flexibility – they are held accountable to performance measurements to ensure objectives are achieved. Early mornings and occasional evening meetings are a part of our work and all team members are asked to attend as appropriate. Applicants must be able to travel efficiently to off-site meeting locations throughout the region. The Chamber team embraces our team values and will be seeking candidates who are willing to commit to the culture we have built.
---
Perks of the Job
Salary of $65,000/year
Competitive medical, dental, and vision benefits
Short-term and long-term disability
3% match on IRA
Unlimited paid time off within guidelines of organizational policy
Flexible work environment
Mileage reimbursement
Regular team building
---
Ready to apply?
Submit your resume via email to molly@arvadachamber.org. No phone calls, please. We're an equal-opportunity employer. All applicants will be considered for employment without attention to race, color, religion, sex, sexual orientation, gender identity, national origin, veteran or disability status.