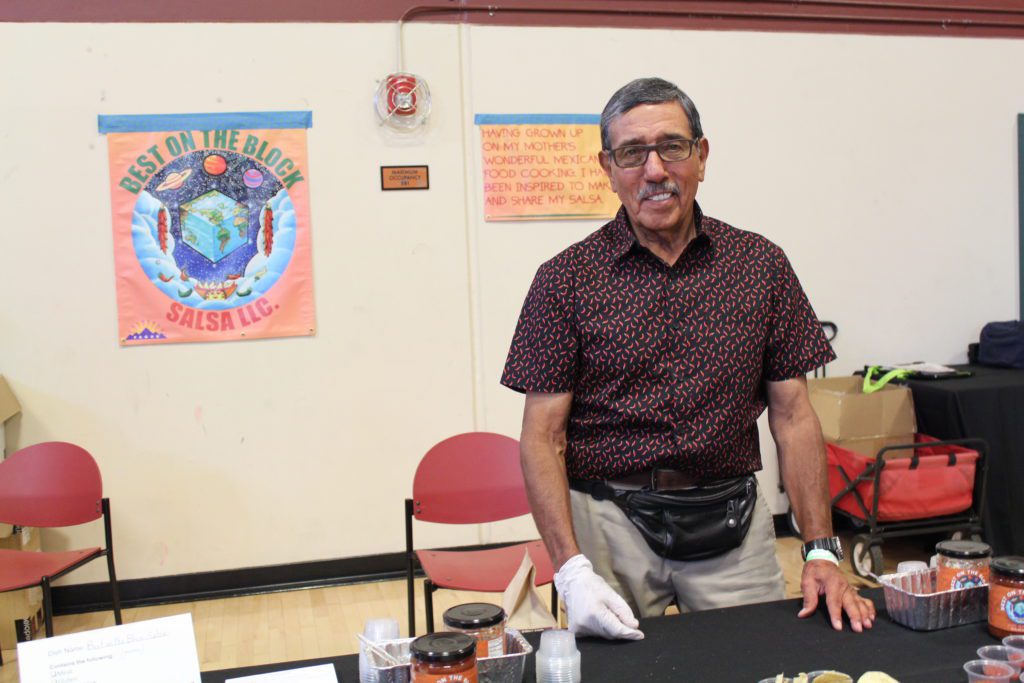 Best On The Block Salsa first became popular in classrooms. A teacher in Jefferson County for 24 years, John Johnson would bring his salsa, guacamole and green chili to professional growth days to share with his colleagues. Encouragement from coworkers to take the product to market led the Trinidad, Colorado native to retire and register for SBA courses. In the spring of 2016, as a "one-man band," John officially launched Best On The Block Salsa.
You pay tribute to your mom on the jar. In what ways did she have an influence on your business?
Mom grew up on authentic, homemade Mexican food and I came to appreciate different fresh, tasty family recipes. When I started doing my own cooking, I tried to emulate her as best I could. And when I went through classes to brand my product, it was important for me to honor her on the label.
What has been the biggest challenge of starting your business?
My biggest challenge is partnering with the right people who are interested in my product and can help widen distribution. I am looking for a good solid partnership where I could rely on consistency. I'm reaching out to distributors to supply my salsa to restaurants that don't want the time commitment of making their own salsa. It can be a lot of work! That would increase my exposure and do the things to help me grow.
What are you most proud of?
Last Thursday, when I loaded and stored 80 cases of salsa, I took some time to look forward. I'm looking at my salsa stacked in my little warehouse space and thought "Now I've got to get out there and get it sold." It's gratifying to see these results in the hope of expanding. Every day, I take solace in knowing that my son said, "Dad, I don't want to see you down the road seven years from now and not having tried it." I don't have to regret never trying it.
Learn more about Best On The Block Salsa online and pick up a jar in various locations around Arvada, including The Real Deal Natural Smoothies & Latin Food and Ace Hardware at Westwoods.
---
Want to be the next Member Spotlight? Share your success stories and how your business has been positively impacted by your Chamber membership by clicking here.