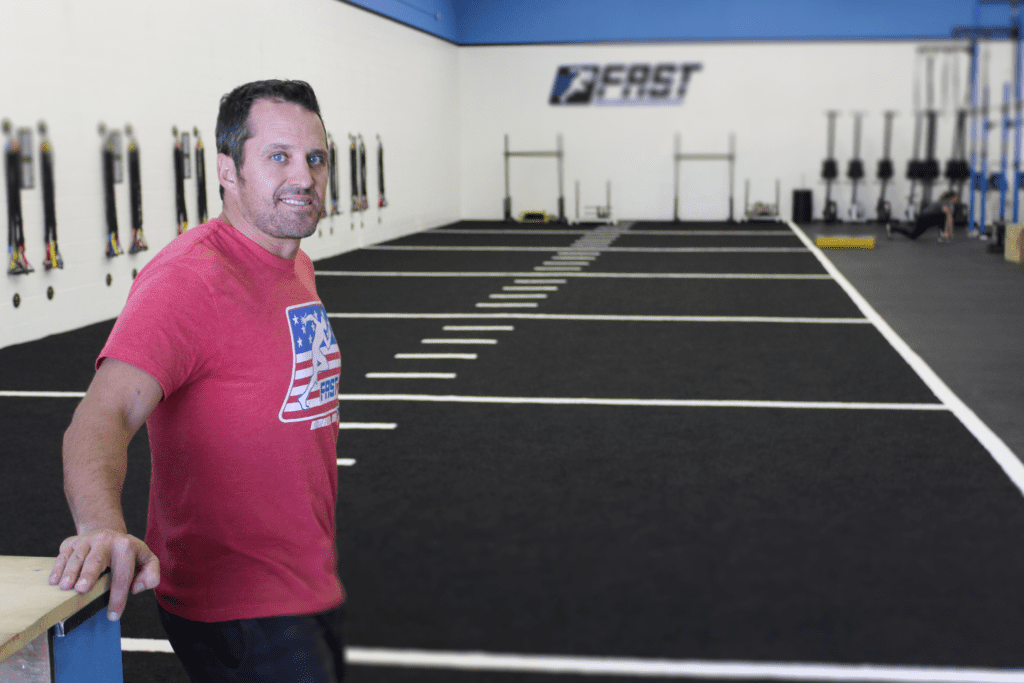 For over a decade, Kent McCurdy (Owner & Director of Coaching) has watched his CrossFit gym and training facility grow by literal leaps and bounds. This month, his facility formerly known as FAST, Fitness & Sports Training rebranded to Brute Force Training Facility. Located near Olde Town Arvada, Brute Force offers training for all ability levels, including CrossFit athletes, weekend warriors, fitness beginners, and busy professionals.
How have you seen this area evolve in the last decade?
Our demographic, our members here, we're very family-oriented. Typically, 30- to 45-year-olds come to the facility with their family. But it's switched over a lot in the last three years. We've seen a lot of younger, mid-20s people who have joined. With all the new housing developments and people moving here, Arvada is getting cooler. (Laughs)
How has this industry changed?
It's become more professional. A lot of people started CrossFit because they liked to work out and they thought owning a gym would be fun. Now, most CrossFit gyms have had to up their game because there are so many places out there. We're not a CrossFit-only facility; we offer a lot of other programs. The quality of coaching is better, the programming is more thought out, the facilities are nicer. There are not many facilities like this in the state.
Also, in general, the group training model is getting more popular. Of course, people use their own methods outside of the gym, with some using Testogen t-booster options and others sticking to lean eating, but inside the building the group workouts are important. Whether it's CrossFit or FIT36 or Orange Theory, the group training model with high intensity is getting more popular. It's probably the most effective style of training you can do, from a motivation and accountability standpoint.
Outside of CrossFit, what else do you provide?
We do sports training for youth, high school, and college athletes. We train individuals and teams. We just came off our summer and had over 100 kids in here with different teams and different programs that we run. That's how I started, with purely sports performance. Our performance program is like CrossFit it's just we don't do any Olympic lifting or high-level gymnastics. It's more agility stuff and conditioning.
If a Chamber member is interested in joining Brute Force, where would they likely start?
We have three options for most adults to start. They can start with a foundations program, coached either one-on-one or with a small group and get a base-level fitness. Then we have CrossFit. And the other option is our performance class, which is our most popular option. We allow people to jump between classes if they want.
What is the BOD POD?
It's a Body Composition Machine. You might see these at universities like CU Denver and Metro State. Different military bases have them for tests. The NFL combine uses them. But we're the only gym in Colorado that has one. How it works is you sit inside for about three minutes and it gives you a measurement of your body fat, lean body mass, an estimate of resting metabolic rate, calories burned, etc. It's a good way for people to get a baseline of where they're at and then test every two to three months for progress. It's good motivation. We've had companies come in with 20 employees and do a challenge and we'll do pre-and post-testing for them.
What are misconceptions people have when they come to your gym?
One big thing I think people are worried about is you have to be in shape. Many think you have to be a crazy athlete or 20-years-old to come in a CrossFit facility. I tell people if they've thought about it, or if they're nervous about it, to just come in and try it out. Every workout is scalable and you can modify it for each individual. Anybody can do this. We have 22-year-olds working out with a 70-year-old. They're all having a great time. Seeing those clients in their 60s and 70s out there just kicking butt is pretty awesome.
It's all about the attitude you come in with. If you're willing to try it and have the right attitude, that's all that really matters. I've got someone who's been coming for three months and you see them every day. Then one of my coaches tells me, do you realize they've lost 50 pounds in three months? That's profound-you do change people. Whether it's fitness or friendships they make in the gym, it's pretty cool to see.
---
Brute Force Training Facility
Website | Facebook
5450 Wadsworth Bypass
Arvada CO 80002
(303) 523-5645
coach@train-fast.com