Since 1994, Hart's Dancewear has served the Arvada dance community, offering shoes and clothing for ballet, jazz, tap, ballroom, salsa, modern dance, etc. as well as clothing for gymnasts. We talked to owner Karin Dukehart about the value of an in-person retailer, the future of dance, and what she has learned as a business owner for nearly 30 years.
How did Hart's start?
I've lived in Arvada and raised my family here and so it's just been home for a long time. I started the business because I had a need for it: I have two daughters and they were into ice skating and dance and gymnastics. When I originally opened, we were right across from the North Jeffco Ice Arena. We were Hart's Skating and Dancewear and we were primarily a skating retailer. We were a full-service skate shop that carried everything for figure skaters as well as offering skate sharpening services. There was a real need for that across from the rink.
I opened Hart's while I had a corporate job and I hired someone to staff the store. I would run over on my lunch hour and ask, "Did we sell anything?" and if we sold one pair of ballet shoes I would take that money and reinvest it into the business and buy two pairs of ballet shoes. It was really built on a shoestring. When your initial sales are really low, it's easy to double them. They kept doubling and doubling and doubling to the point where after a few years I said I either need to let this go or jump in full-time. So I quit the corporate job and left behind the 401K and the benefits and I've loved it. It's been a real 180 in my life that I didn't expect. My degrees are in computer technology and I didn't have any training related to retail management. I learned as I went and I've always enjoyed that. It's been a fun business. It's also been challenging.
Are you a dancer?
I've always danced. I've always loved dance. I'm not technically trained but I've always enjoyed dancing as an art form, a form of self-expression, and as exercise. It's met a lot of different needs in my life.
Do you still activate that passion and appreciation for dance?
A lot of it is through being here and working with dancers. I still love going to dance performances. I have four grandkids now, three of whom are boys, and they all take, or have taken dance classes and enjoyed them. They ride bikes and do all of these active things, but they also take dance classes. When I see pictures of them, I'm used to seeing them covered in dirt and mud, but in dance class, they're poised and they look like they're like paying attention to the teacher. They don't pay attention to their mom or me (laughs).
Has being on the retail side helped with your appreciation of dance? What role are you seeing the clothing and attire play?
I've had many people over the years say to me that if you dress like a dancer, you feel more like a dancer and I believe that's true. Some studios are more rigid with their attire requirements and some let kids show up in t-shirts and shorts. There are different cultures at different studios. But I've had many people observe that it helps if there's at least a little bit of enforcement to dress as a dancer. It's also a fun part of it for younger girls as dream fulfillment. They come in here and I see their eyes open and sparkle and you know it's because they want to be a ballerina when they grow up. Which I did, so maybe I'm still fulfilling that dream for myself (laughs).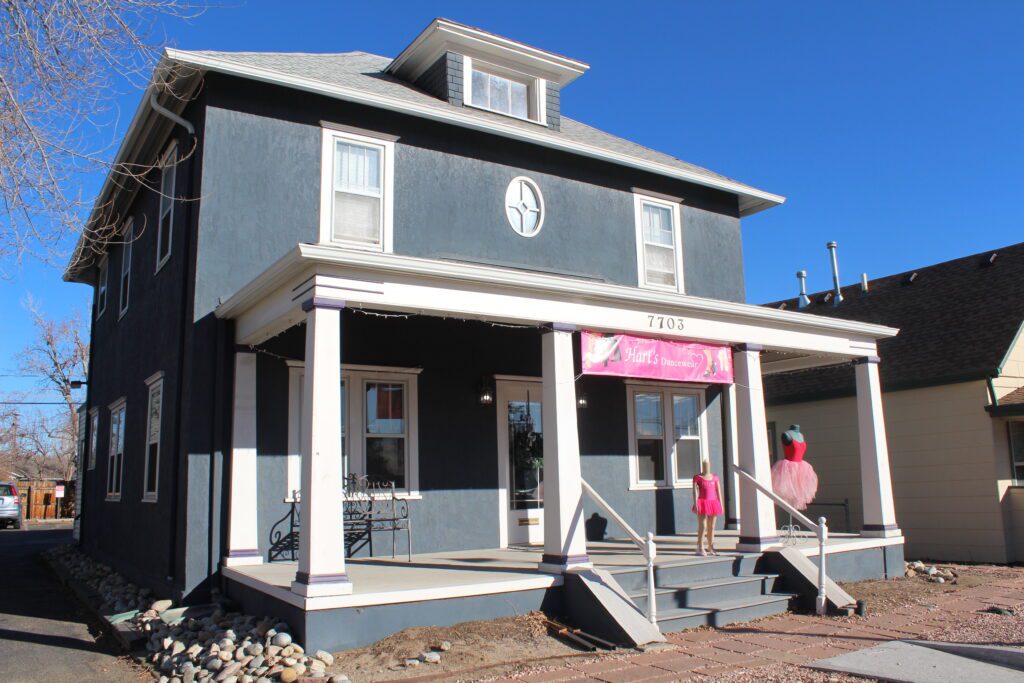 How has your industry changed?
So much of the industry has shifted to digital. We have tried selling online more than once and it's just sort of the antithesis of what I do. There are a lot of online vendors already out there and that's mostly price competitive. We offer the experience of coming in and if you think your size is 6, you're probably not. We're going to figure out what size you really are. I'm also going to give you the opportunity to try on the economical shoes, the mid-range shoe and a higher-end shoe to compare. There is a dance floor here where you can actually turn and spin and try out ballroom or tap shoes. We offer services that you don't get online and we offer an experience that you don't get online.
How has the construction on Ralston Road impacted your business?
It's been difficult and it's been ongoing. I know the end result is going to be very beneficial for me and my business because the road's much closer to my front door. It's going to really increase the visibility and hopefully the access. That's what has really been impeded is the access to my parking lot. This house was built in 1893 and the cars were smaller, so the driveway is quite narrow. Because the house is set back from the road a little bit, also, you have to pay attention to where to turn in for the driveway. It's hard for me to determine how much business I've lost due to construction. However, it is a beautiful building and I get lots of compliments on how nice the store is.
What have you learned about yourself after owning a business for almost 30 years?
I learned I have the ability to stick it out when times are tough. There have been times when I've questioned whether I wanted to continue this or whether I should go back to the corporate job. You have to have faith in yourself, in the business, and that people are still dancing and doing gymnastics. I think it's like a relationship: you have to want it and like it enough to keep trying for better or worse, as long as it's mostly better.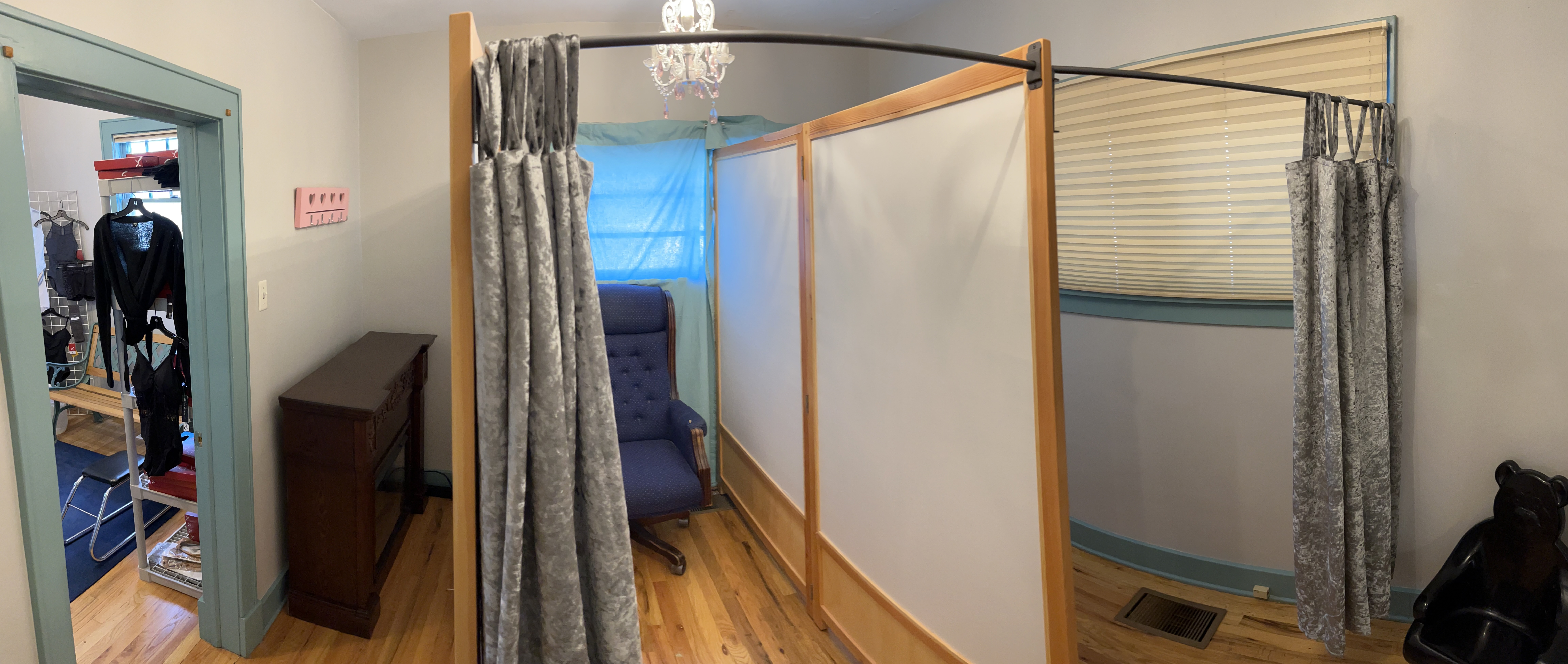 Projecting ahead, do you feel optimistic about the dance industry in the future?
Oh for sure, yes. I think dance is an art form that's not going away. It's embedded in us. You can look at different cultures and different time periods and there's always been dance. The clothes you wear might change; the shoes you wear might change; the styles and the music certainly change, but there's always going to be dance.
Since you've been in business for so long, in such a niche industry, in the same place, do you feel like you've really made an impact here in Arvada?
Oh, I've never thought about that! But I hope so, yeah. There are not very many retail dance shops left in Colorado and across the country. I have a lot of people come in who say they used to come in as a child or as a parent, and they are now bringing their children or grandchildren. I've seen generations of families come through here, which is very rewarding! 
---
Hart's Dancewear
www.hartsdance.com
7703 Ralston Road
(303) 456-5561