(Above) Nicole Kamman (Green Mountain High School Career Hub Coordinator), Kami Welch (Arvada Chamber President), Courtney Jensen (Executive Director at Jeffco Schools Foundation), and Kylie Parks (Arvada Chamber Director of Talent Pipeline Development) at the GMHS Career Hub.
High School Reimagined – A Conversation With Jeffco Business Leaders
On March 8, 2023, the Arvada Chamber of Commerce was proud to partner with Jeffco Public Schools, Colorado Succeeds, and Jeffco EDC to host High School Reimagined – A Conversation With Jeffco Business Leaders at Warren Tech – Central Campus. Over 60 business leaders attended to hear what the future holds for Jeffco High Schools.
A number of key takeaways from the panel discussion were potent reminders of the need for the ongoing partnership between our K-12 system and businesses including: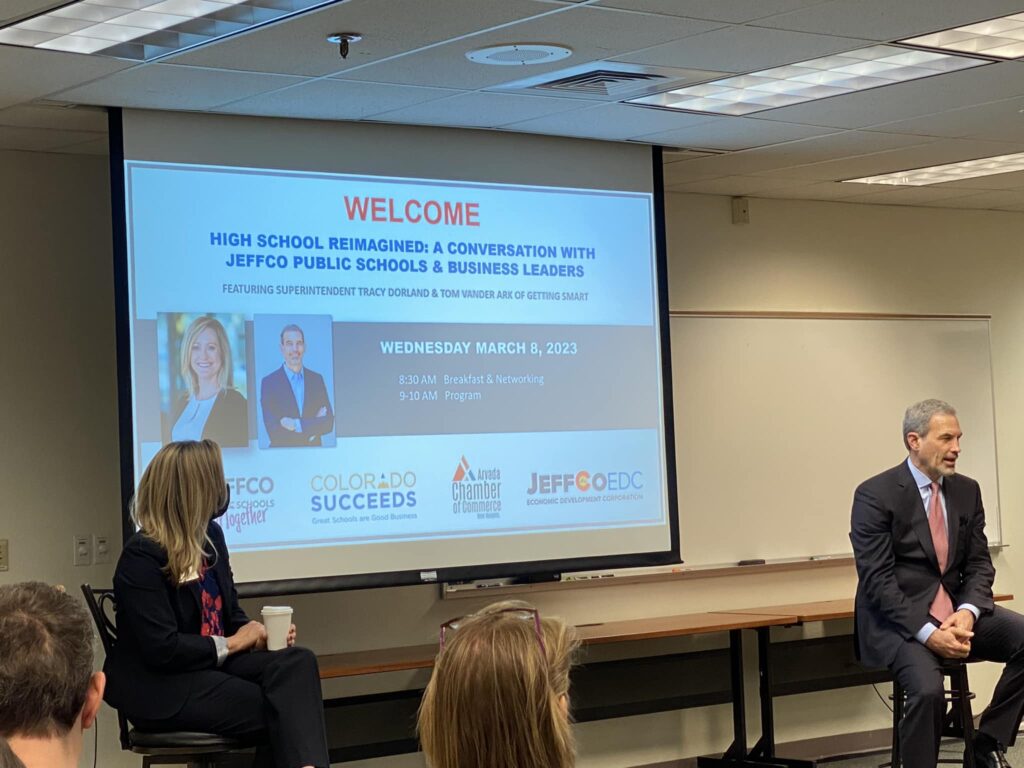 We need to increase our "systemness" across Jeffco. Our schools have operated with immense autonomy for many years, creating challenges when instilling consistency and equity for all students across the district as it relates to what their education and career readiness looks like.
We must increase student and business participation in work-based learning (ie. job shadowing, internships, etc) to provide real-world experience and clarity about career opportunities. It is important to recognize that not every student is starting from the same place and as we innovate we must maintain a level of equity for all students.
Immense resources will be needed to reimagine the high school experience. It will take many years of identifying financial resources, flexible thinking, and innovation. It will be a process that will require learning and iteration.
You can learn more about the Jeffco Public Schools strategic plan Jeffco Thrives 2025 HERE.
---
Red Rocks Community College Entrepreneurship Panel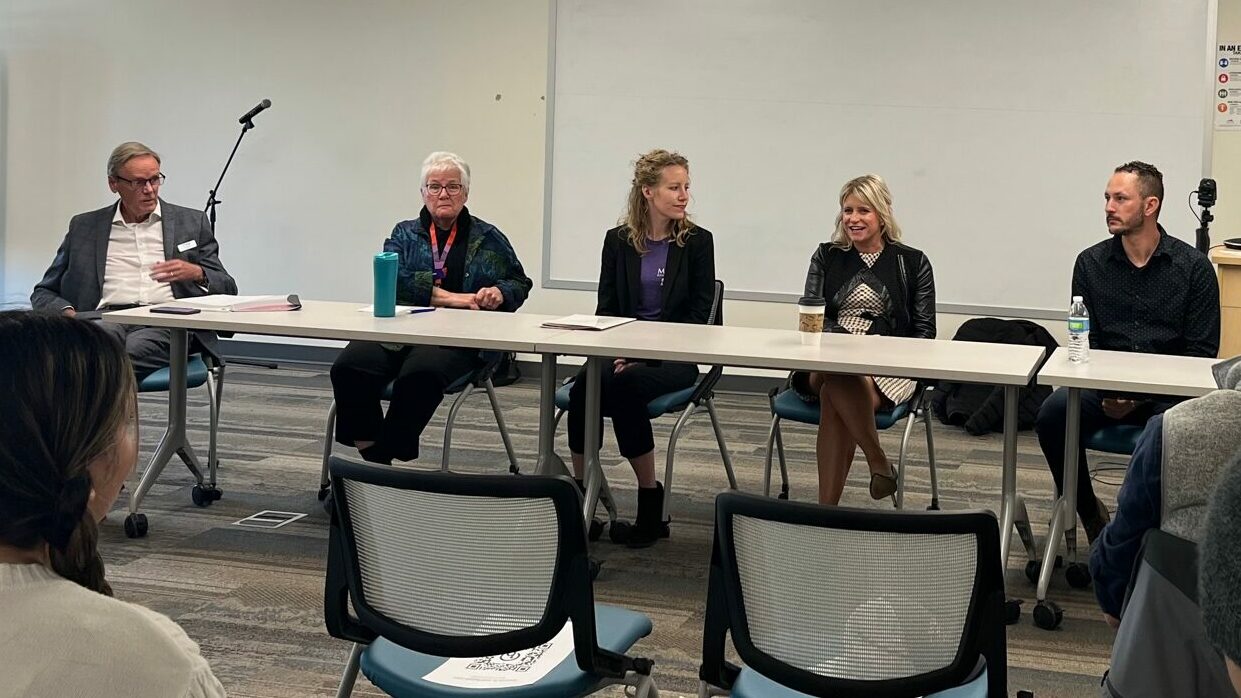 On March 9, 2023, Arvada Chamber President, Kami Welch, spoke at a Red Rocks Community College panel on the topic of starting a business. The panel also included:
During this session, the panel answered questions about where to start, how to know if starting a business is the right career move, and what resources and funding are available: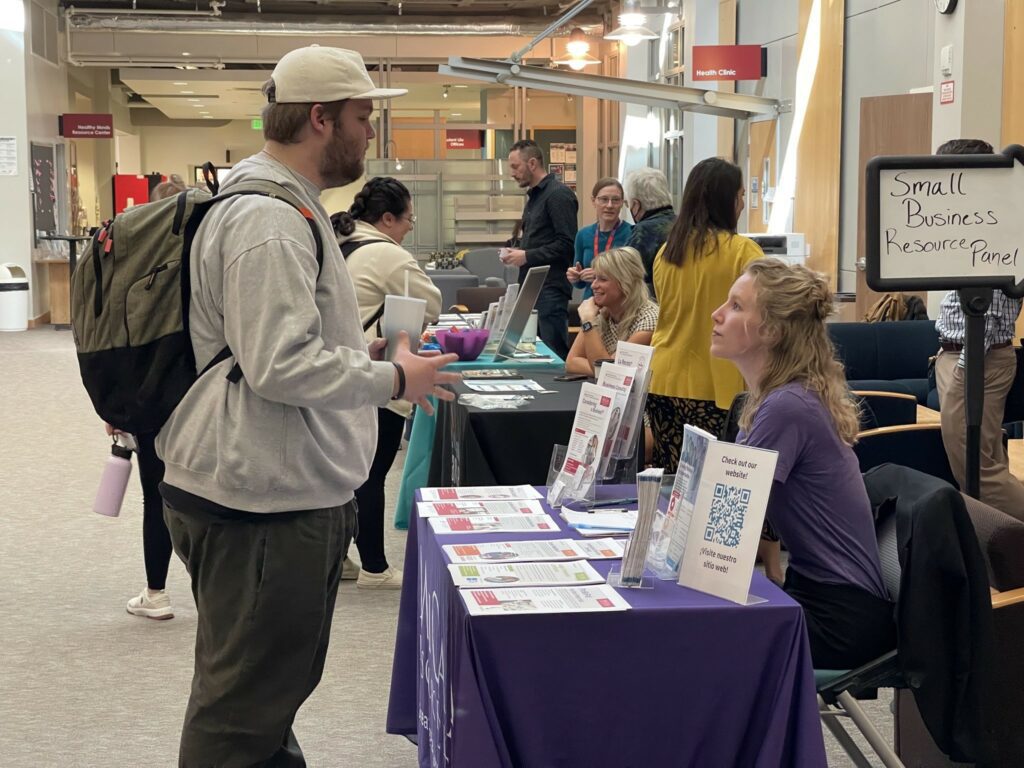 Peter Fearn said "a goal without a plan is just a dream", while Kami Welch mentioned it's important to not be complacent. The overarching message was to start with a business plan!
The Chamber highlighted the importance of networking and making sure to take the steps of getting to know someone, and building trust to gain business. Follow-up and consistency are key!
Peter Fearn highlighted that 50% of start-ups are funded through bootstrapping and 10% were funded through grant programs (which are rare and far between). Joyce highlighted that NerdWallet has a lot of great resources for funding opportunities.
The SBA, Mi Casa, and SCORE all mentioned they support new startups or current businesses with building business plans and finding you the right resources for your pathway of business and also offer training and one on one mentorship. Overall, the answers were transparent and clear: there are tons of resources available for those interested in starting a business, you just have to have the grit and willpower to go out and do the research and of course, leverage those resources.
---
Green Mountain High School Career Hub Mid-Year Update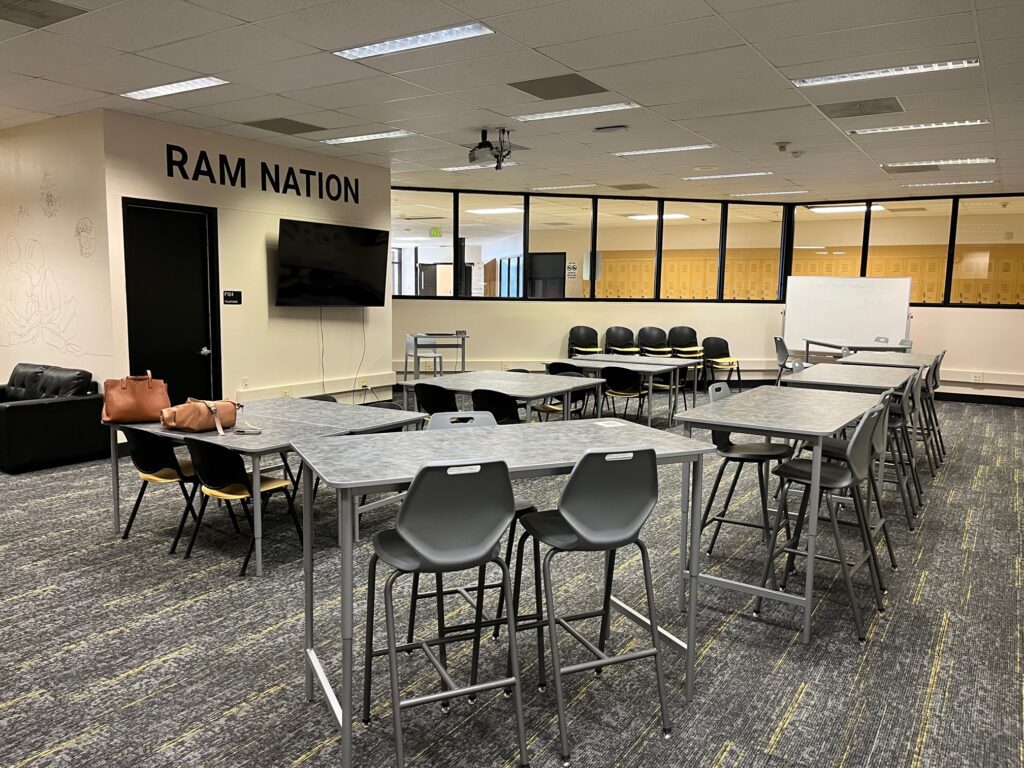 On March 10, 2023, the Arvada Chamber met with Jefferson County Schools partners for a mid-year update on the Career Hub at Green Mountain High School (GMHS). This new Career Hub is the first of many coming soon to Jefferson County high schools, including in Arvada.
The meeting included Arvada Chamber staff, Josh Shellar, GMHS Principal, Nicole Kamman, GMHS Career Hub Coordinator, Devon Parson, Work-Based Learning Coordinator at Jeffco Career Links, and Courtney Jensen, Executive Director at Jeffco Schools Foundation.
Three takeaways from the GMHS Career Hub update:
Currently, 80-90% of GMHS students complete a career pathway using a district-wide tool that tracks college applications and career interests. This process starts in 8th grade and transitions into four optional Academy tracks at GMHS: Arts, Humanities & Performing Arts, Business & Global Studies, Health & Human Services, and Science, Technology, Engineering, & Math. Within these Academies, students can select from 14 different Pathways that delve deeper into specific yet complementary disciplines.
The Career Hub is designed to help provide resources, information sessions, and work-based learning (WBL) opportunities within the four Academy tracks. The goal is 50 internships at local businesses each year through the GMHS Career Hub.
For high school administrators looking to replicate this model, Nicole Kamman recommends first pushing outside your comfort zone and building relationships within your building. That will go a long way to engaging businesses and community partners, which you will need to lean on. Ninety percent of the businesses she cold calls for WBL opportunities want to help. "This is the future of public education," Nicole said.
Businesses can engage with GMHS Career Hub as a guest speaker, provide a job shadowing or internship, or become a mentor. Currently, the Career Hub facilitates 76 mentorships in the GMHS Capstone program. Learn more here.
---
B.O.L.D. 2026 is a five-year regional economic strength and resiliency initiative of the Arvada Chamber of Commerce. The Chamber developed BOLD 2026 in consultation with private and public sector leaders and partners in Arvada, Jefferson / Adams Counties, Metro Denver and the state of Colorado. One goal of B.O.L.D. 2026 is to grow our talent to meet the needs of employers and job seekers. Learn more about our talent challenges and work here.