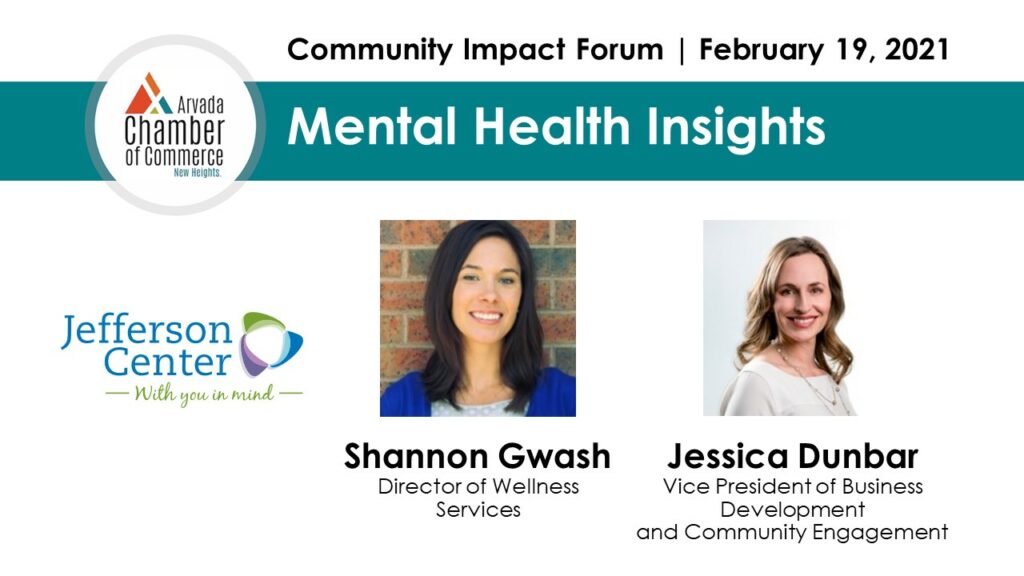 On February 19, 2021, the Arvada Chamber of Commerce hosted a Community Impact Forum on Mental Health Insights in partnership with the Jefferson Center. The forum explored what businesses need to know about the state of mental health, new resources, and employer strategies for managing stress and burnout.
Thank you to the following Jefferson Center presenters at this event:
Shannon Gwash, Director of Wellness Services
Jessica Dunbar, VP of Business Development and Community Engagement
Below, find a video recording of the event and important resources from the event.
Video Recording:
Resources:
---