By Marsha Barancik, Senior Vice President of Strategic Impact
Several new businesses launching in Jefferson County this year were birthed through a Latino community model brought here by way of Brooklyn, NY.
Through Incubadora Colectiva local residents collectively vet lacking services in their community over several months before designing and launching businesses. Hilda Gehrke, a Cooperative Director, and Maria Martinez, Worker Cooperative Program Director with Edgewater Collective, studied the launch model at the Center for Family Life in New York and worked across the Edgewater community to identify cooperative members.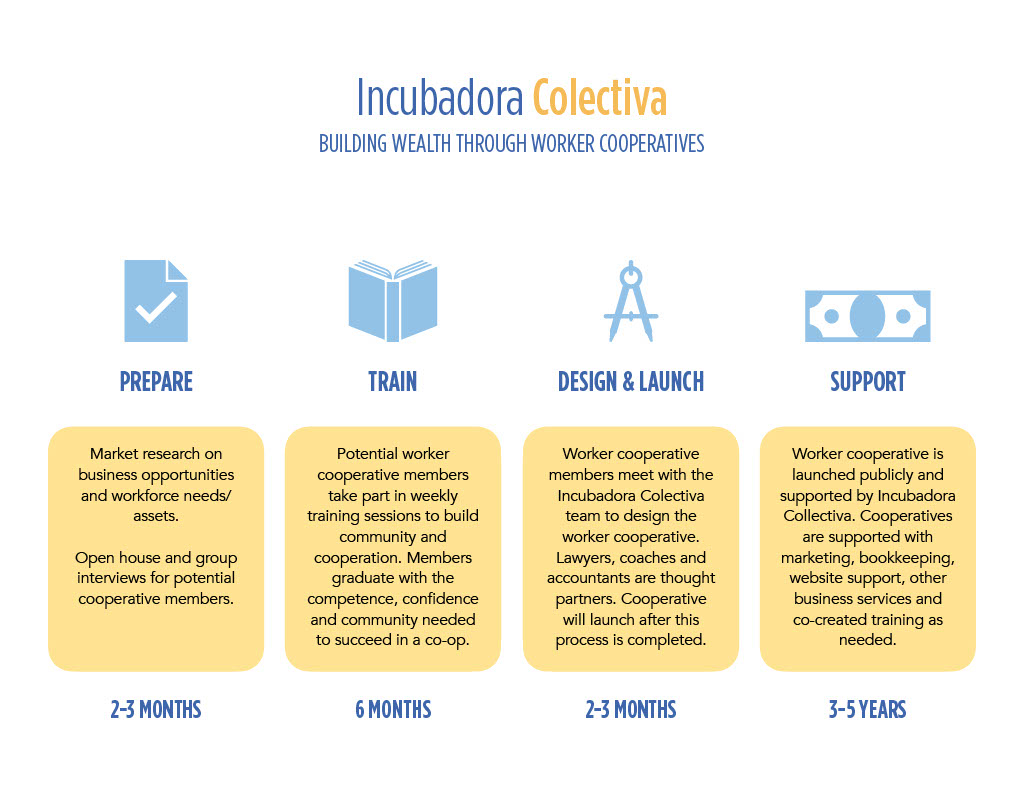 Three worker cooperatives, run by 18 members, are currently incubating three startups:
Rocky Mountain Language Coop provides interpretation and language services.
Cuenta Conmigo Coop provides consulting on breastfeeding, maternal and infant care and childcare.
Casitas Pin Pon Coop will offer home childcare.
Ear to the Ground: Businesses launched by a community versus a traditional founder team likely resonate more with the business need and therefore are able to market it more effectively, according to Joel Newton, Executive Director of Edgewater Collective.
Training and Support: Design and launch processes are supported by finance, legal and other coaches sourced by Edgewater Collective. Members also get trained in community and cooperation. Post-launch, the startups have access to marketing, bookkeeping, website support, etc. for years. Owning a business is not a small task, Gehrke adds. "Being able to do it with other people where you can share talents and resources makes it more doable for people."
Scaling for Sustainability: "Our worker cooperative incubator is designed to build wealth for Latino community members who have not had easy access to wealth-building opportunities because of structural inequities," Newton says. "Our goal is to incubate other worker cooperatives that focus on this same region. The incubator becomes self-sustainable as more worker cooperatives are trained, developed, and launched."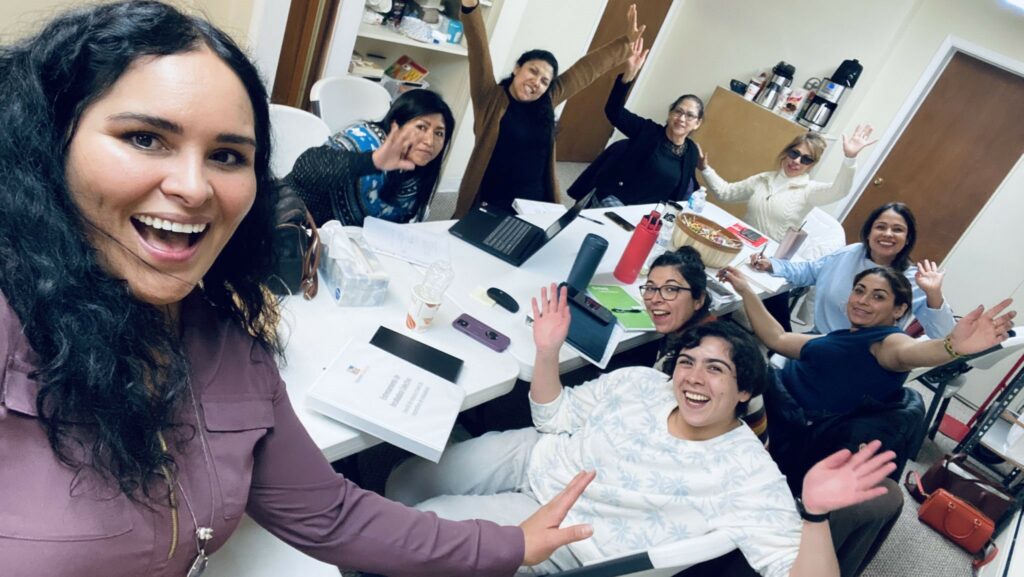 Gehrke, certified in community wealth building, says worker cooperatives are a "perfect example of entrepreneurship and collaboration." She adds that she is inspired by national and state support for the advancement of employee-owned businesses.  The Employee Equity Investment Act was recently introduced by Congress, and in Colorado, the new Employer Ownership Office launched this spring.
Learn more about this year's co-op startups here. Major Incubadora Colectiva funders include Colorado Gives Foundation and Denver Foundation.
Elevating entrepreneurship is a B.O.L.D. 2026 priority, as the Arvada Chamber works to build a regional digital and in-person resource network for entrepreneurs.
---
B.O.L.D. 2026 is a five-year regional economic strength and resiliency initiative of the Arvada Chamber of Commerce. The Chamber developed BOLD 2026 in consultation with private and public sector leaders and partners in Arvada, Jefferson / Adams Counties, Metro Denver and the state of Colorado. Learn more at arvadachamber.org/BOLD2026.