On August 23, the Arvada Chamber of Commerce hosted its Annual Golf Tournament at West Woods Golf Club. This year's tournament theme was "Fabulous Las Arvegas"! Our amazing sponsors throughout the course got into the Arvegas spirit and some luck on greens led to a tournament first: a hole-in-one by Tony Ulibarri (Lange Land Surveys)!
In total, 44 teams competed at this year's tournament. Read below for all the winners, photos, and sponsors of the 2019 Arvada Chamber Annual Golf Tournament!

Click here to view all photos of the golf tournament!
Thank you to our sponsors!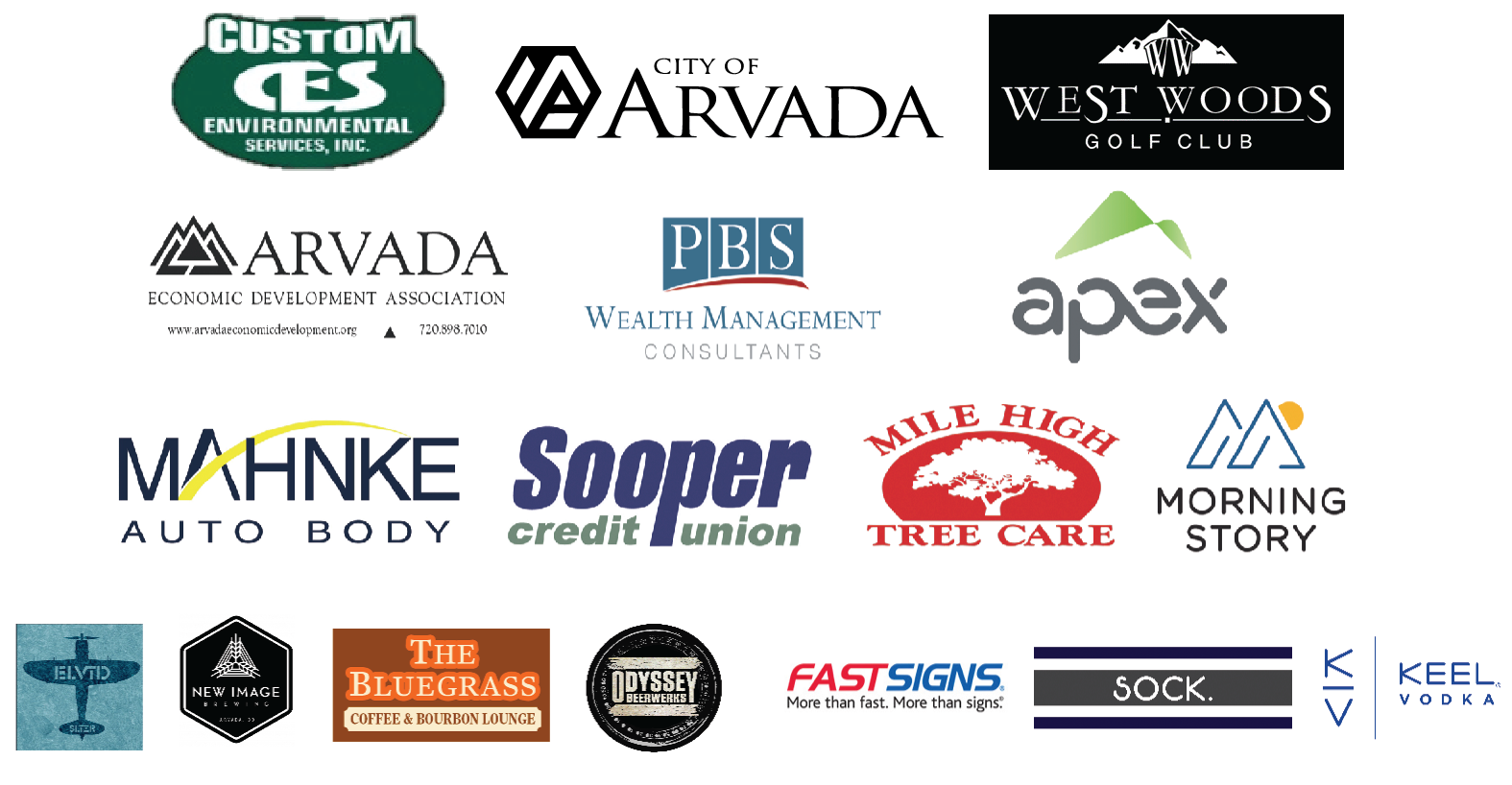 Adams County Government • Alphagraphics • Arvada Rent Alls • Chuck & Don's College Nannies + Sitters • FirstBank • Glo Car Wash • Hestra • Hilton Garden Inn • Home Guard Roofing • I-KOTA • Jefferson Center • Key Bank • Kline's Beer Hall • Kipling Meadows • Lakeside Insurance • La Patisserie Francaise  • Maggie Fast- Keller Williams • Mondo Solutions • Mountain Media Production Co. • Mountain State Financial Group • N-Compass TV  • Professional Consulting Services • Robinson Custom Cleaning • Steuben's Arvada • TDS Telecom •  The Arvada Tavern • Thrive Workplace • Trinity Orthodontics • West Woods Living • Xfinity