The Arvada Chamber of Commerce is committed to providing a fair and balanced Board of Directors nomination and selection process to support our effort to strategically represent our business community effectively through industry, size, diversity and experience.
The below process was followed:
The Chairman of the Board of Directors called for participants to serve on our nominating and selection committee. This opportunity was opened up to all members to apply. The committee is made up of two current board members, three general Chamber members, and the Chamber President.
The committee evaluated a matrix to better understand the potential gaps and opportunities to support the diversity of the Chamber Board of Directors.
The membership in whole was notified of the opportunity to serve on the Board of Directors.
Applications were collected and verified.
The Nominating and Selection Committee reviewed the applications and hosted phone interviews with all candidates for the board.
They have developed a recommended slate as outlined below:
Thank You Nominating and Selection Committee Members: Vanessa Kendrick (Your Castle Real Estate, Board), Nathan Mudd (Mudd Law LLC, Board), Jessica Dunn (PM Financial Group LLC, At-Large), Leslie Brezina (Regis University, At-Large), and Rita Lawrence (All Secure, At-Large).
2024-2026 Board Slate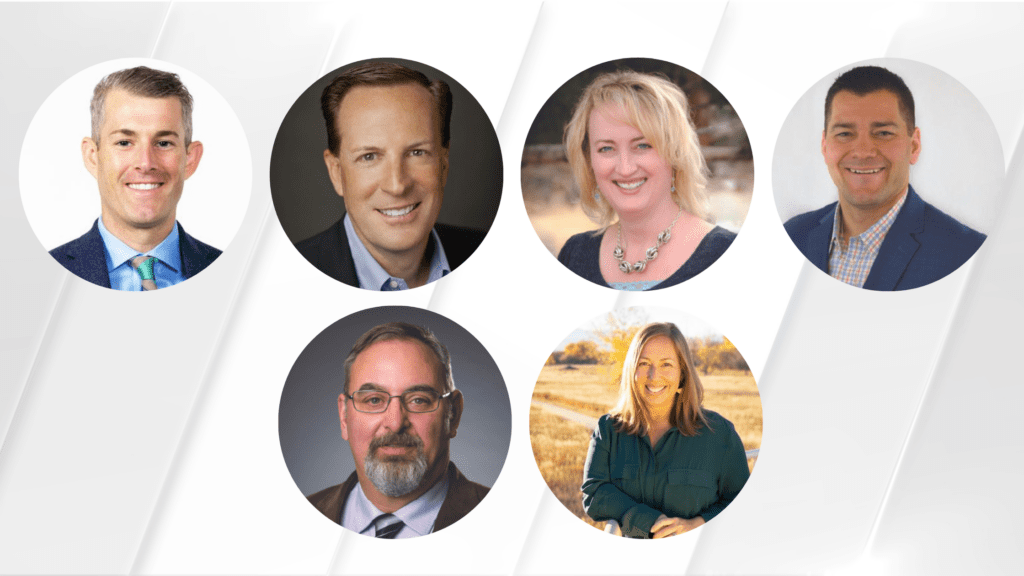 Voting Board Members Serving A 3-Year Term
Matt Malone, Barber-Nichols
Larry Barker, Sonsio
Lisa Steven, Hope House Colorado
Michael Juergens, Rise Benefit Solutions
Alternates Serving A 1-Year Term
Scott Phillips, Centura Health / Common Spirit
Rachel Sheikh, RBS Law
Petition Process
Additional names of candidates for directors can be nominated by petition bearing the genuine signatures of at least (25) qualified members of the chamber. Such petition shall be filed with the Nominating Committee within ten (10) days after notice has been given of the names of those nominated (Monday, August 28, 2023). The determination of the Nominating Committee as to the legality of the petition(s) shall be final.
If no petition is filed within the designated period, the nominating shall be closed and the nominated slate of candidates shall be declared elected by the Board of Directors at their regular Board meeting.
If a legal petition shall present additional candidates, the names of all candidates shall be arranged on a ballot in alphabetical order. Instructions will be to vote for (number of vacancies) candidates only. The President shall e-mail this ballot to all active members at least 15 days before the regular (month) Board meeting. The ballots shall be marked in accordance with instructions printed on the ballot and returned to the chamber office within ten (10) days. The Board of Directors shall at its regular (month) Board meeting declare the candidates with the greatest number of votes elected.
Additional questions? Contact Kami Welch, President, at kami@arvadachamber.org or call (303) 424-0313.