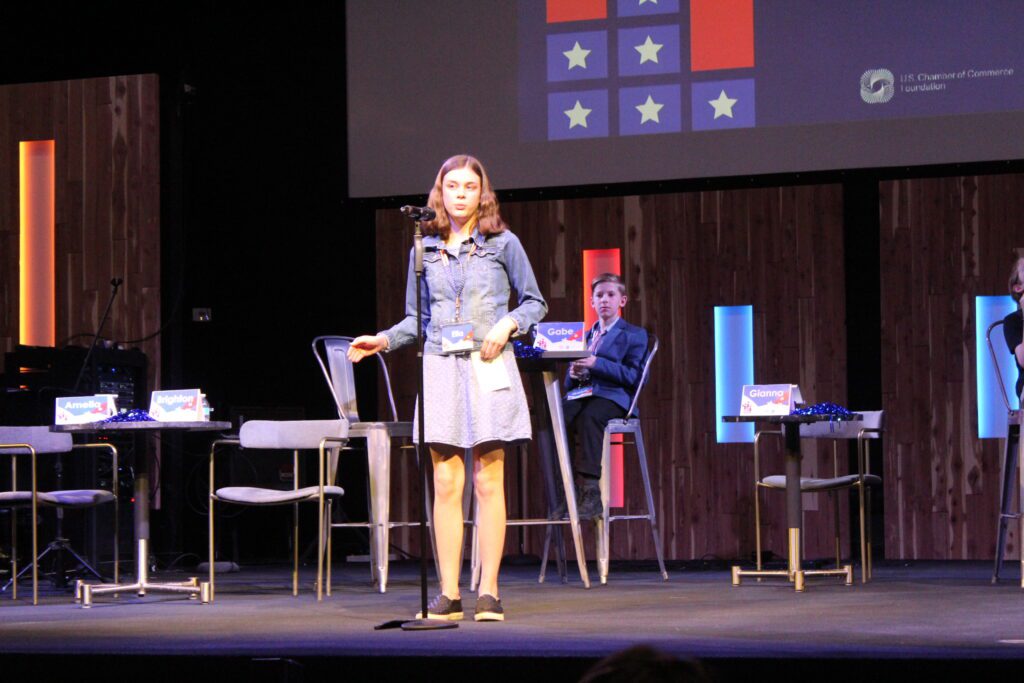 ARVADA, CO (November 14, 2023) —The Arvada Chamber of Commerce proudly announces the launch of the 2024 National Civics Bee®, an initiative aimed at encouraging more young Americans to engage in civics and contribute to their communities. Organized in partnership with The Civic Trust® of the U.S. Chamber of Commerce Foundation, the competition in Arvada will inspire middle schoolers to become better informed about American democracy, to engage respectfully and constructively in the community, and to build greater trust in others and institutions.
Middle school students from public, private, charter, and home schools are invited to take part in the first-round civics essay competition. After a distinguished panel reviews the 500-word essays, the top 20 students will be selected to move on to the next round of competition: a live quiz event to test their civics knowledge. The Arvada Chamber will host this event in person on April 11, 2024. The finalists and top winners will receive various prizes, including $500 cash for the first-place student.
"The Arvada Chamber has a long history as a champion for policy and elected official engagement that promotes a thriving community," said Arvada Chamber of Commerce President & CEO, Kami Welch. "Last year, we were so impressed by the passionate local entries in the National Civics Bee and are looking forward to again promoting civic engagement through this exciting competition."
The deadline for student essay submissions is January 8, 2024. For more information on the essay topic, competition rules and prizes, and to submit your essay, visit: arvadachamber.org/nationalcivicsbee.
XXXXX
Press Contact:
Kami Welch
President & CEO, Arvada Chamber of Commerce
kami@arvadachamber.org