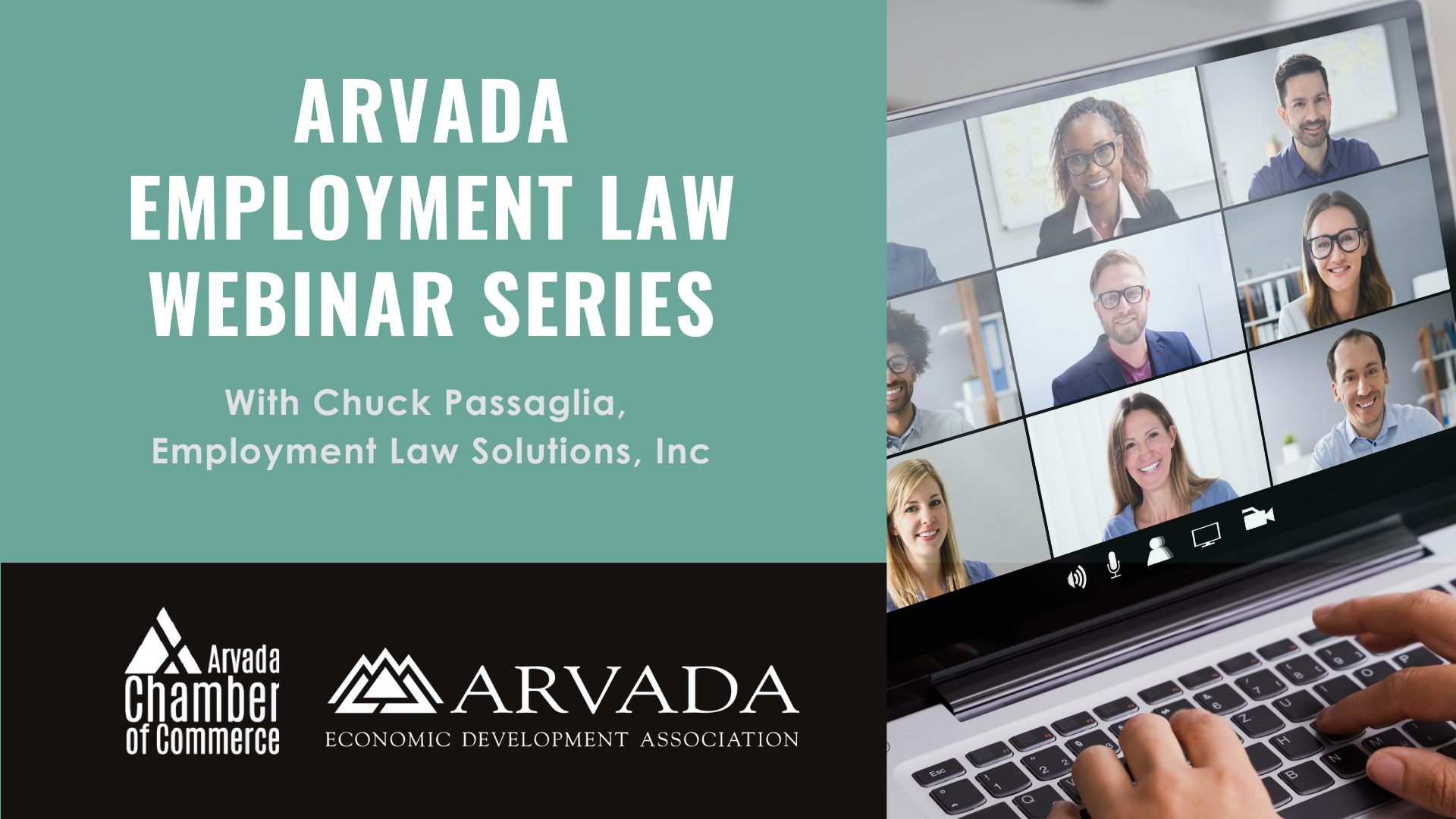 On April 14, 2021, the Arvada Chamber of Commerce and Arvada Economic Development Association hosted the first session of its Employment Law Webinar Series. "Managing COVID: To Vaccinate or not, Time Off, Unemployment and Return to Work" was presented by Chuck Passaglia, founder and president of Employment Law Solutions, Inc.
Thank you to Chuck for this informative and engaging presentation! Below, find a video recording of the event and important resources related to the event.
Reminder: Register for for the second session of this FREE series, "Understanding new Legislation: Equal Pay, Family Leave, Salary Requirements and More," on Wednesday, April 21 at 8:30 am.
Video Recording:
Resources:
Contact:
Chuck Passaglia
Employment Law Solutions, Inc.
www.defendwork.com
cpassaglia@defendwork.com
---