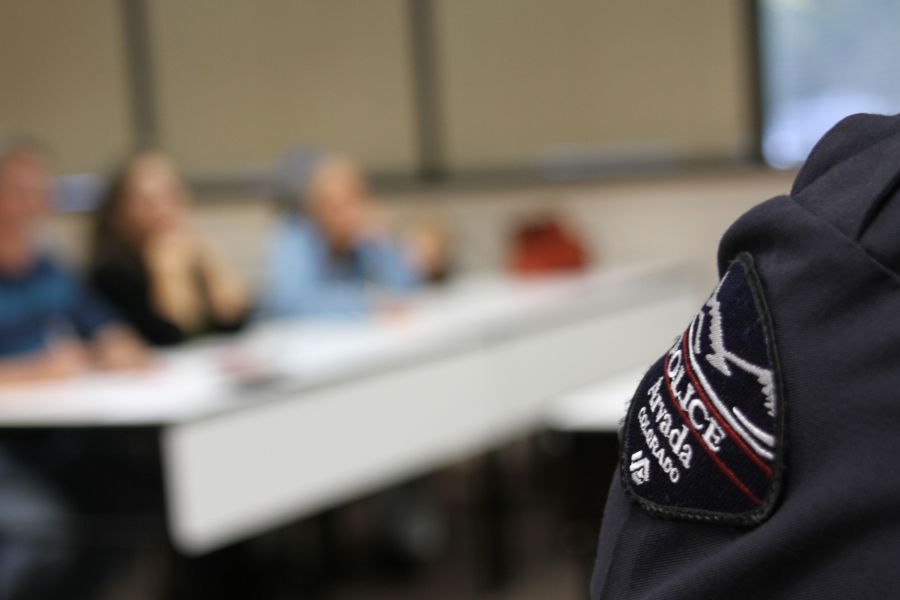 Join members of the Arvada Police Department to learn important crime tips to keep you and your business safe! Topics to be covered include:
Crime prevention for your business (burglaries, theft, fraud, robbery)
Protecting your business (suspicious persons & vehicles)
Reporting a crime
How police respond to calls
How to be a good witness
Good Habits
Q/A session
This class is a great opportunity to address specific concerns about crime prevention for your business or to just get a better understanding about crime prevention to help reduce crime.
When: Thursday, April 15, 2021 from 3 pm to 5 pm.
Where: Lake Arbor Community Station, 8110 Vance Dr, Arvada
The next class will be Thursday, September 2nd, 2021, 3- 5 p.m.; Whisper Creek Community Station. Reserve your seat now for this free Crime Prevention for your Business Class!
You must call 720-898-6883 to register for a seat (please leave a message with what class you want to attend and your contact information) or sign up online at this link.