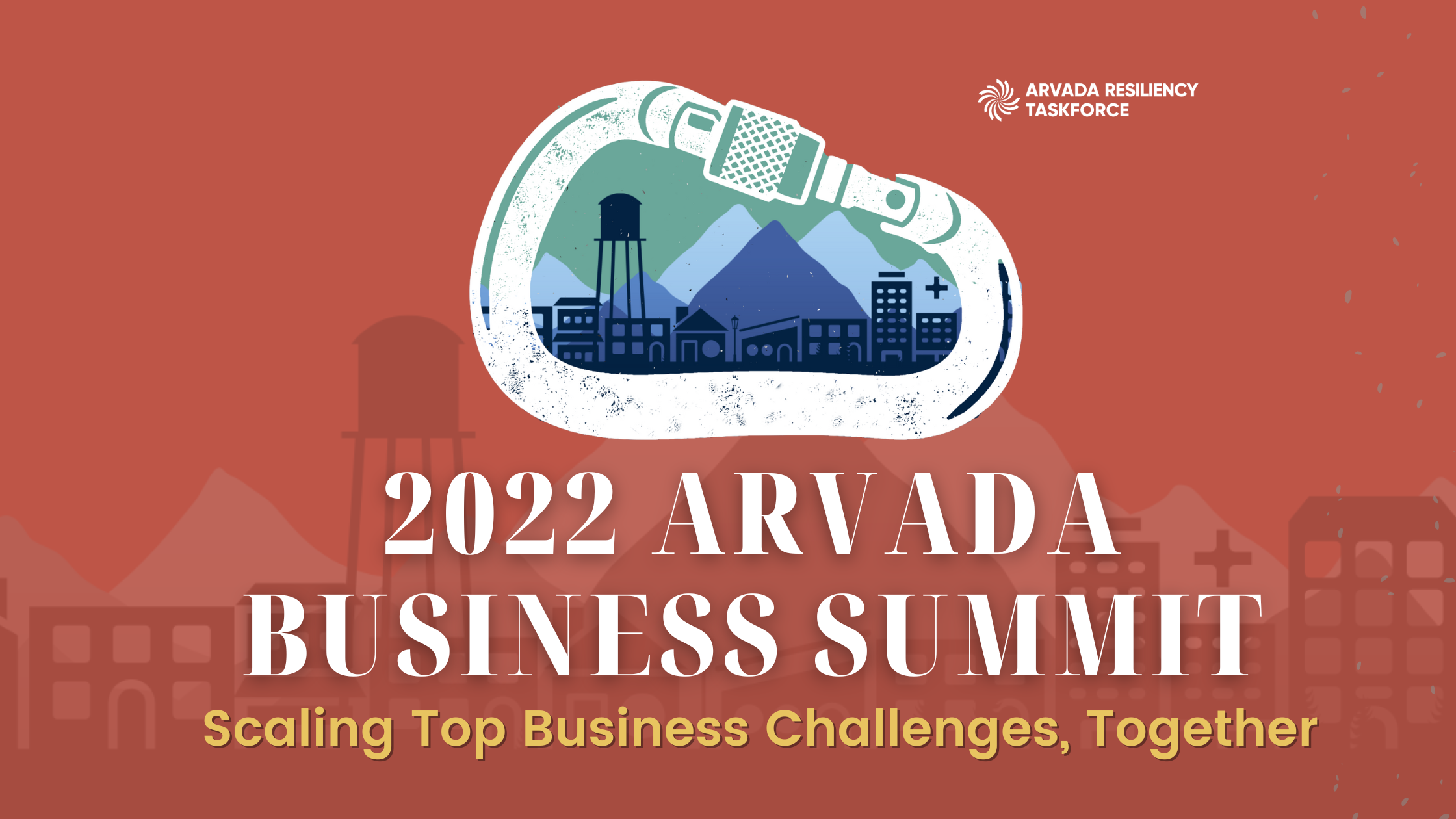 OCTOBER 10, 2022 – ARVADA, CO. Today, the Arvada Resiliency Taskforce announced the 2022 Arvada Business Summit, a half-day conference on November 9 designed to tackle the top business challenges in Arvada. With topics pulled from recent surveys and interviews with business leaders, the Summit will provide curated speakers and breakout sessions that address the latest barriers and opportunities for business success. This year's event will take place at the Arvada Center for the Arts & Humanities.
The Summit will begin with a keynote address titled "Recession…Or Correction?" by Patty Silverstein, President and Chief Economist of Development Research Partners. Attendees will then be able to attend breakout sessions with topics around planning for economic uncertainty, innovative hiring practices and data-driven marketing. To close the event, former Denver Broncos receiver Mark Jackson will provide a keynote address at a networking lunch from Footers Catering.
The Arvada Resiliency Taskforce invites all professionals who are looking to grow, engage, and connect to attend the 2022 Business Summit. The program is valued at over $150, but thanks to partnerships and underwriting, the Taskforce is able to offer this event at a discount to be accessible for all businesses.
"The Arvada Resiliency Taskforce regularly surveys our businesses and the top recent challenges center around economic uncertainty, hiring, and marketing needs," said Arvada Chamber President Kami Welch. "The 2022 Arvada Business Summit is an opportunity for Arvada professionals to come together to grow, engage, and connect on these issues."
The Arvada Resiliency Taskforce is a cross-section of local partners assembled to support the latest challenges impacting all Arvada businesses and non-profits. The Taskforce includes the Arvada Chamber of Commerce, Arvada Economic Development Association, Arvada Visitors Center, City of Arvada, Olde Town Business Improvement District, and Community First Foundation.
---