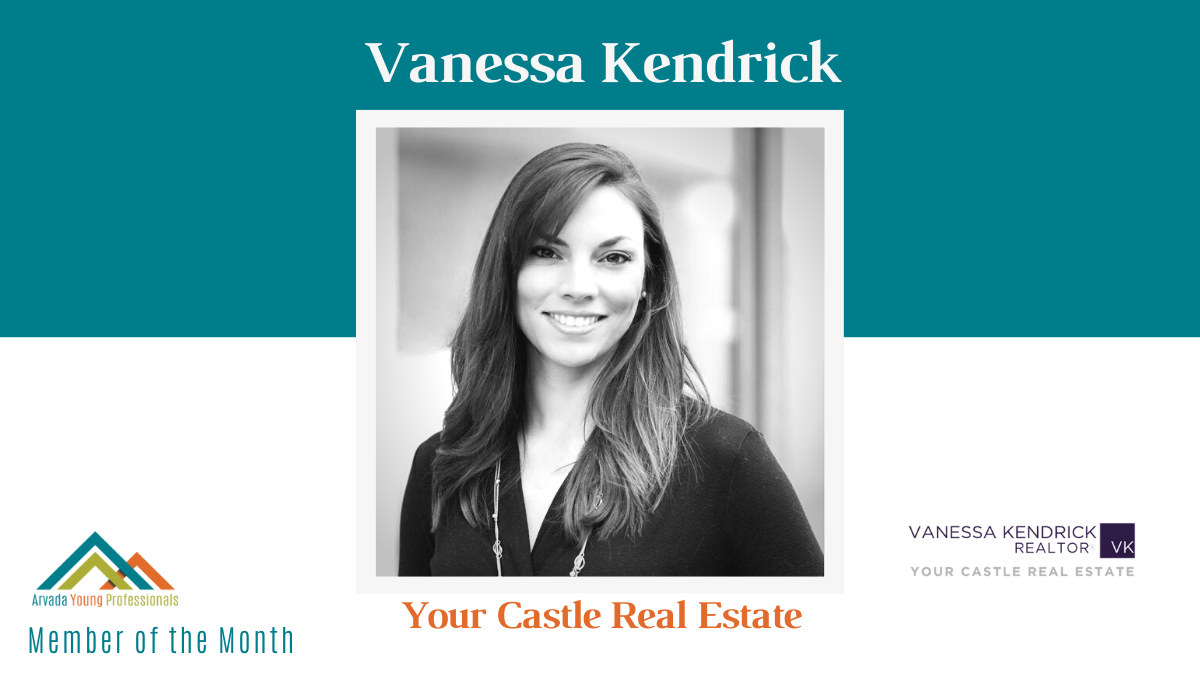 Organization name, job title and years in your industry
Your Castle Real Estate, Real Estate Agent, 8 years
What's your favorite thing about Arvada?
The people, the parks and Olde Town!
What do you enjoy most about your work?:
I love being able to share my expertise with others to help make the home buying or selling process less intimidating and help build my client's confidence throughout.
What is a piece of career advice that has served you well?
Give more in value than you take in payment.
What makes you want to be involved in AYP and/or the Arvada Chamber?:
I believe rising tides raise all ships. The more we give back to our community, the more our community thrives, therefore the more successful we all become.
Are there any volunteer leadership experiences you've had that have helped shape your career? Are there ways that you give back to the community?
Absolutely! Serving on the Arvada Young Professionals action team shaped my leadership skills, and led me to where I am today both in my career and positions of leadership.
Stay in touch!