By Kylie Parks, Arvada Chamber Director of Talent Pipeline Development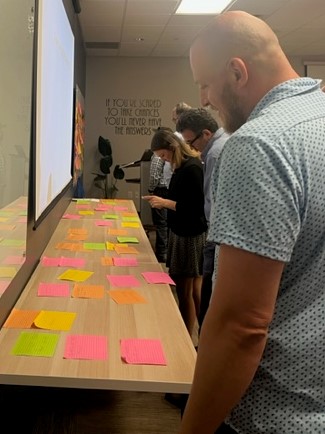 The Arvada Chamber, in collaboration with the Jefferson County Business & Workforce Center, orchestrated a kickoff session for the Construction Sector Partnership on Tuesday, August 22nd. This event brought together prominent figures from the Construction industry such as Arvada Rent-Alls, I-Kota, Pinkard Construction, and Beams to Basements Contractors alongside key public partners from the Jeffco area like Arvada Economic Development Association, Jeffco Public Schools, EnGen, Red Rocks Community College, and more.
This initiative aligns with the B.O.L.D. 2026 plan, where the Arvada Chamber is committed to fostering a well-coordinated regional strategy to address talent requirements. Given that the Construction field is a major and rapidly expanding sector in our locality, it has become imperative for our community to assemble leaders who can collectively devise solutions in line with industry trends.
The primary objective of this meeting was to deliberate on the objectives of a sector partnership, which encompass collaborative networking, shared issue-solving, and collective accomplishments within the industry. Additionally, the gathering sought to pinpoint prominent trends, paving the way for the establishment of action groups that can tackle some of the most critical challenges.
The groups decided to move forward on working towards solutions for: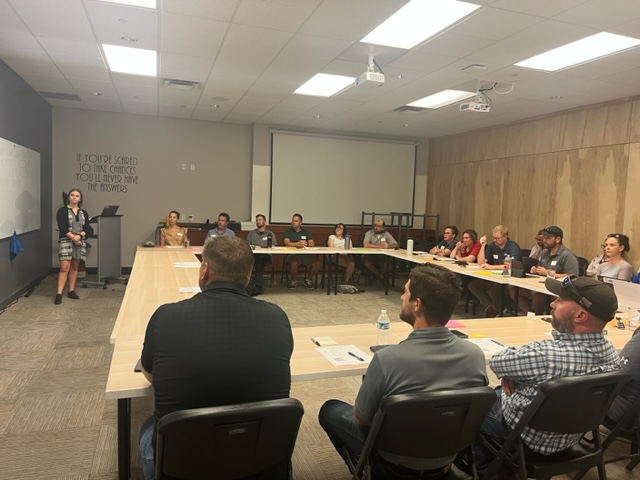 Talent Acquisition and Management
Regulations – Streamlining Processes and Permits
Enhancing Project Collaboration Among Partners
Going forward, the group intends to maintain regular interactions and formulate action groups centered around these four primary trends, all aimed at sustaining the momentum toward finding effective resolutions.
We will share future updates from this sector partnership. If you have questions or comments, please contact Kylie Parks at kylie@arvadachamber.org.
---
B.O.L.D. 2026 is a five-year regional economic strength and resiliency initiative of the Arvada Chamber of Commerce. The Chamber developed BOLD 2026 in consultation with private and public sector leaders and partners in Arvada, Jefferson / Adams Counties, Metro Denver and the state of Colorado. One goal of B.O.L.D. 2026 is to grow our talent to meet the needs of employers and job seekers. Learn more about our talent challenges and work here.