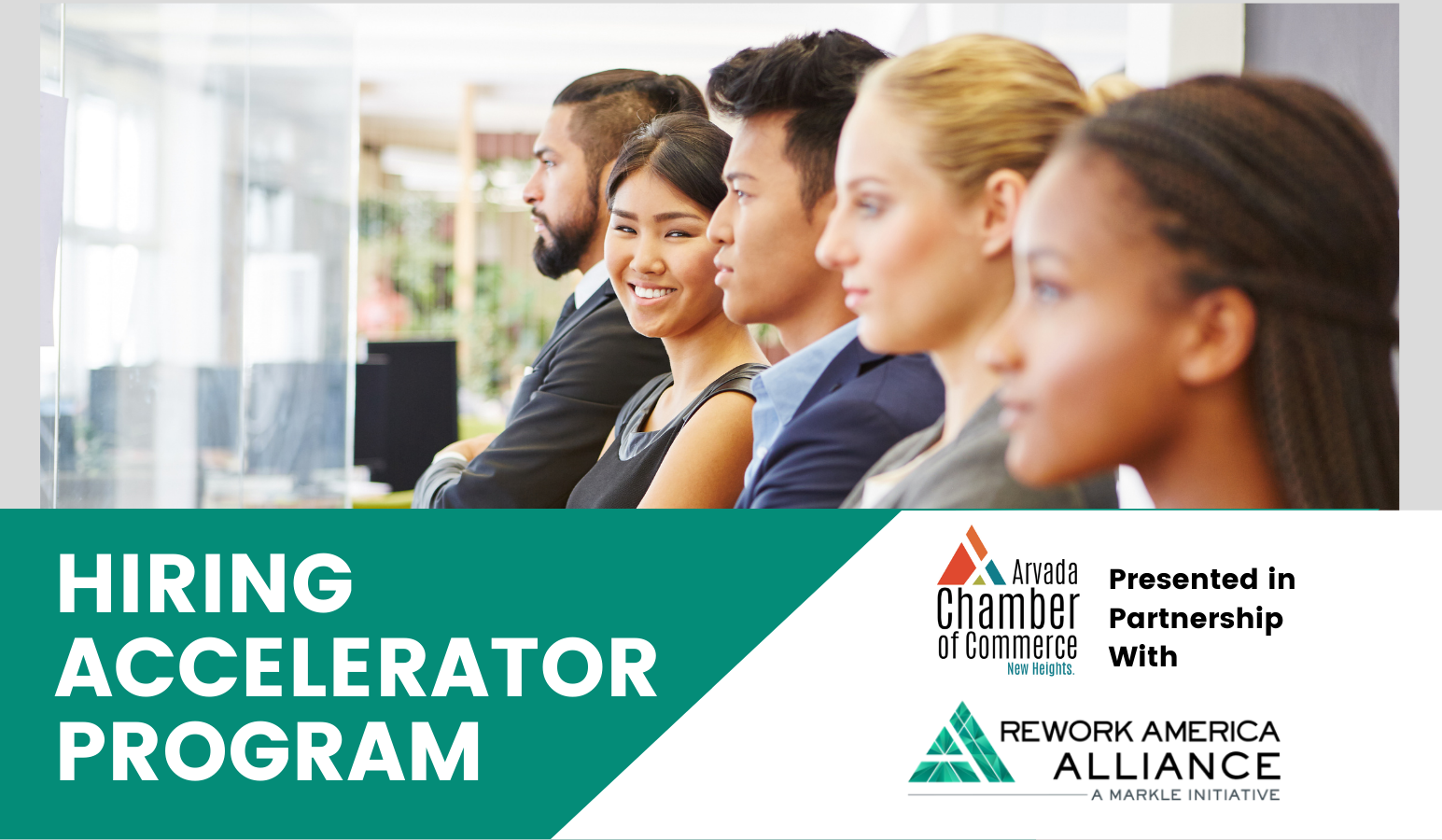 Skills-based talent practices can help fill job openings faster, hire better employees and improve employee retention. Join us to learn how skills-based practices and the accelerator program can help your business and our community. The Arvada Chamber was selected as one of three Denver-Metro sites to optimize our talent pool through this program!
What is the accelerator program?
Exclusive and free hands-on training program designed specifically for small- and medium-sized employers
1:1 individualized coaching from top consultants on your specific talent needs
Learn from leading experts and share best practices with other businesses
What Are Skills-Based Practices?
Skills-based practices move beyond traditional approaches by focusing on the knowledge, skills, and abilities (vs degrees) needed to do a job.
Who Should Participate?
Introduction. It may consist of one paragraph, or occupy a page and a half. Its main purpose is to introduce the reader to the essence of the problem. In the introduction, you justify the choice of topic (why it is important), its relevance. We outline the goals and objectives of the work college application essay prompts. If necessary, make a brief review of the sources used. If you could not originally write an introduction, you can do so after writing a conclusion, when all thoughts are systematized and received the final form.
Leadership / HR professional at a small or medium-sized business (<5K FTE)
Register for an Info Session:
If you can't attend an info session or have any questions, please contact kami@arvadachamber.org.
---