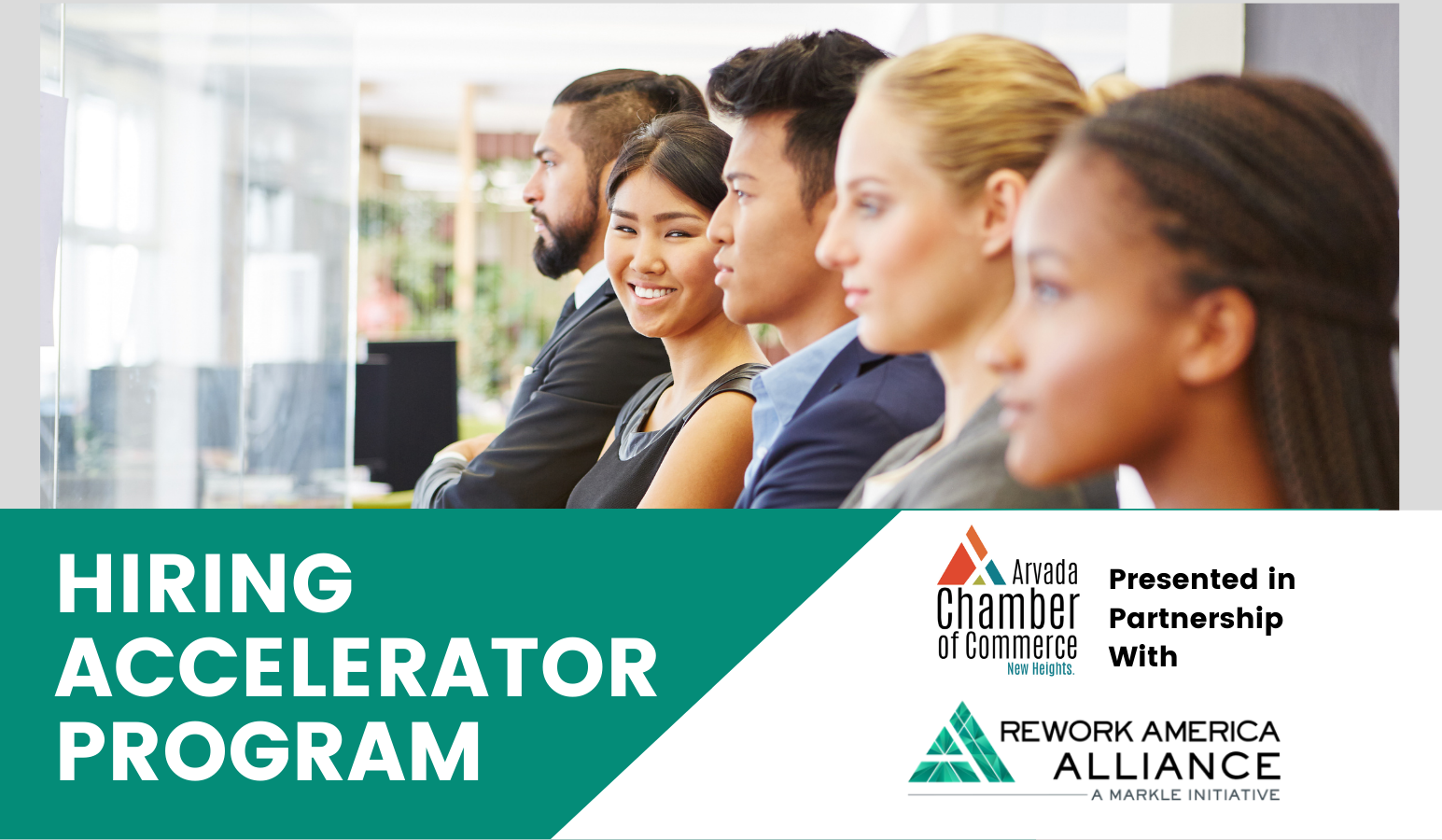 Skills-based talent practices can help fill job openings faster, hire better employees and improve employee retention. Join us to learn how skills-based practices and the accelerator program can help your business and our community. The Arvada Chamber was selected as one of three Denver-Metro sites to optimize our talent pool through this program!
What is the accelerator program?
Exclusive and free hands-on training program designed specifically for small- and medium-sized employers
1:1 individualized coaching from top consultants on your specific talent needs
Learn from leading experts and share best practices with other businesses
What Are Skills-Based Practices?
Skills-based practices move beyond traditional approaches by focusing on the knowledge, skills, and abilities (vs degrees) needed to do a job.
Who Should Participate?
Leadership / HR professional at a small or medium-sized business (<5K FTE)
Register for an Info Session:
If you can't attend an info session or have any questions, please contact kami@arvadachamber.org.
---