Tara Owens was diagnosed with metastatic breast cancer in 2016 and with a long-term treatment plan ahead, her family of five shifted its Granby ranch aspirations to West Arvada. First came two rescue alpacas on Tara's birthday. Then chickens, ducks, geese, cows from the kids' 4-H involvement, and Nigerian dwarf goats. The farm became full-time work and when the cancer spread, Tara thought "I've got to stop working my corporate job and just really enjoy life."
Now in recovery, Tara recently launched Nature's Reveal Photography, which combines her life-long passion for photography and the ranch, a unique, interactive backdrop for her sessions. Nature's Reveal specializes in family portraits, senior portraits, maternity shoots, newborn baby sessions, and event photography. We talked to Tara about turning a passion into a career, professional vs cell phone photography, and tips to be a successful home-based business in Arvada.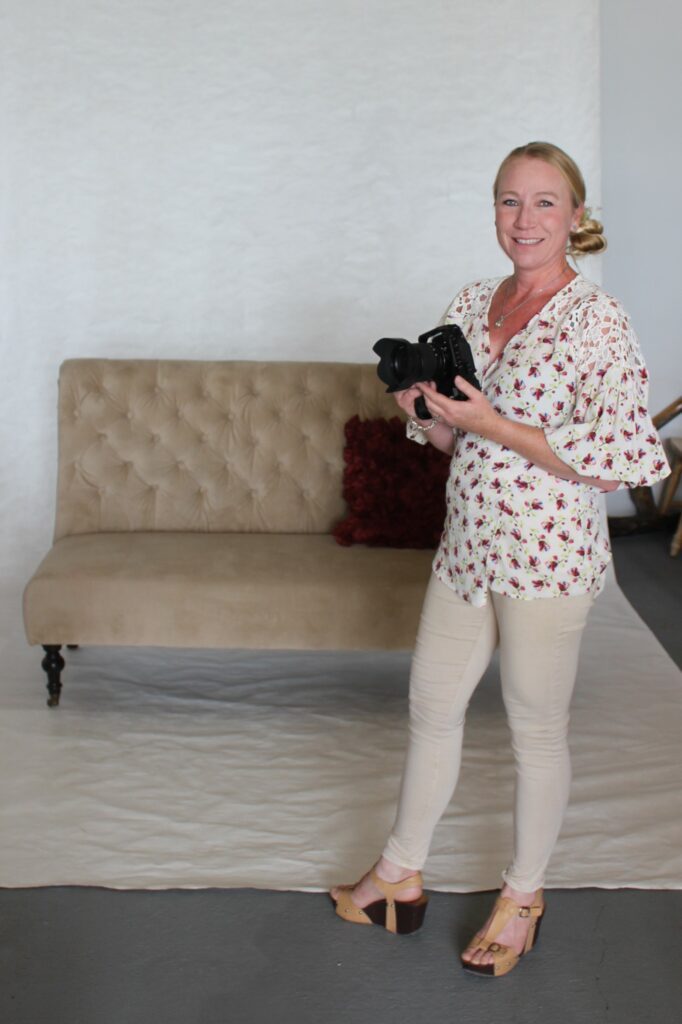 When did your love for photography start?
I'd say in high school. At that time there were no camera phones so we would have to go to the darkroom to develop film. Then in college, I got my first nice camera as a graduation present and took it with me on a tour of the U.K. I wanted to know everything about the camera so it really took off from there. On the side, I started photographing high school seniors for friends and family.
When you left the corporate world, what gave you the confidence to say "I can do photography?"
I think it was mainly having that cancer scare. I saw other people being successful with their passion and I thought "You know what, I can do this." A barrier for photography is feeling like you have to go to school from the start, but I have taken online classes and business classes. I started with confidence in myself and then committed to staying up-to-date on the latest trends. 
What advice do you have either for your younger self or a younger person who is really passionate about something and wants to make a living with that?
We were raised to think you've got to go to college and now it seems like you've got to get a Master's to even be competitive. I would tell my younger self to follow that dream now. I know that's what so many people say, but fully believing in yourself is the biggest thing. People think "I could do that but I'm not going to make money," but if you have a passion, I think you can be successful at anything. If you have the desire and know what makes you stand out, you can really be original and go with that idea. If I knew what I know now, I probably would have invested in myself with classes for photography and invested in following that passion from the get-go. I would have saved thousands of dollars [laughs]. 
Everyone has a camera on their phone now and it's made everyone a "photographer." What do you bring to the table that people think that they can just do on their own?
Camera phones take really nice pictures but you can't blow that up as wall art. So you do need to have a larger camera that holds 25 to 50 megapixels. I also know how to frame and pose people. We can all take great candid photos but a professional knows how to stage and then edit to make the picture look amazing. My ideal clients are ones that know the investment behind photography and the quality of what they're looking for. 
It's also not just pictures; I want you to have an amazing experience. From the start, I do a phone consultation to understand your goals and then we talk about wardrobe and staging ideas. I'm a full-service photographer, which means I don't just shoot and give you all the digitals. I have three different print labs I go through that are color calibrated so that what you see on reveals is exactly what it will look like printed. There's just a lot of behind-the-scenes steps that people may not truly know or appreciate. 
When you had your cancer scare, did you think back to your own memories captured in photographs? Does that cross your mind in the importance of what you're providing for your clients?
Yes, exactly. That's why I named it Nature's Reveal – let's reveal your story. I wanted people to have those memories captured that tell their story through life and they continue to come back for an amazing experience. That's exactly my whole mindset; it's not just a family photo but it's this time in life. So many people think I can't have my picture taken until I lose 10 pounds or look a certain way, but this is who you are today. We should lift each other up to love what we look like today.
How does the ranch play into your services? 
My little logo is an alpaca with a camera. I started with alpaca walks where you rent an alpaca and walk it. Through COVID, we made the ranch more of a place where people can have birthday parties or events. All of our animals are super friendly because we've raised them from day one. All our chickens you can touch. We have hosted preschool petting zoos and donated a few different alpaca walk experiences to silent auctions during the pandemic. 
You're also passionate about youth empowerment. What inspired your work in this area?
Going through COVID, we've seen a lot of younger youth struggle with mental and emotional health and I wanted to reach out to the community to help. We're seeing a lot more kids who just don't want to engage or have a connection in person. When we all stay home, people of all ages have gone into depression. So I wanted to start with a young girls youth empowerment day where we have a lot of speakers and just help girls understand we all have normal emotions. I invited a woman to talk about mental health and Miss Colorado, who had burns all over her from a house fire. Nicole from Snarky Sweet Cake Chick is also slated to talk about purpose and her story. Then we're going to do a photoshoot and I'll send them a picture of themselves with their future-self letter at Christmas this year. 
You're one of over 1,000 home-based businesses in Arvada and many others have transitioned to working from home in the past two years. What advice do you have to stay focused and get the right resources, especially if you're starting a business?
We are strict in our routines. My husband and I get up every single morning at 6:00 AM, even weekends, and we walk a mile. For me, this is a dream come true. I have wanted for so many years to be able to be in business with my husband, who also quit his corporate job. I take stock every day and check in with my mental status. If I start comparing myself to others, I've learned to let that go. Know that you are unique. There could be 1,000 photographers in this area and I wanna know my competition but, at the same time, I'm gonna focus on my business. I'm so passionate about photography that I feel like this is exactly where I'm supposed to be.
---
Nature's Reveal Photography
928-200-7903
tara@naturesreveal.com