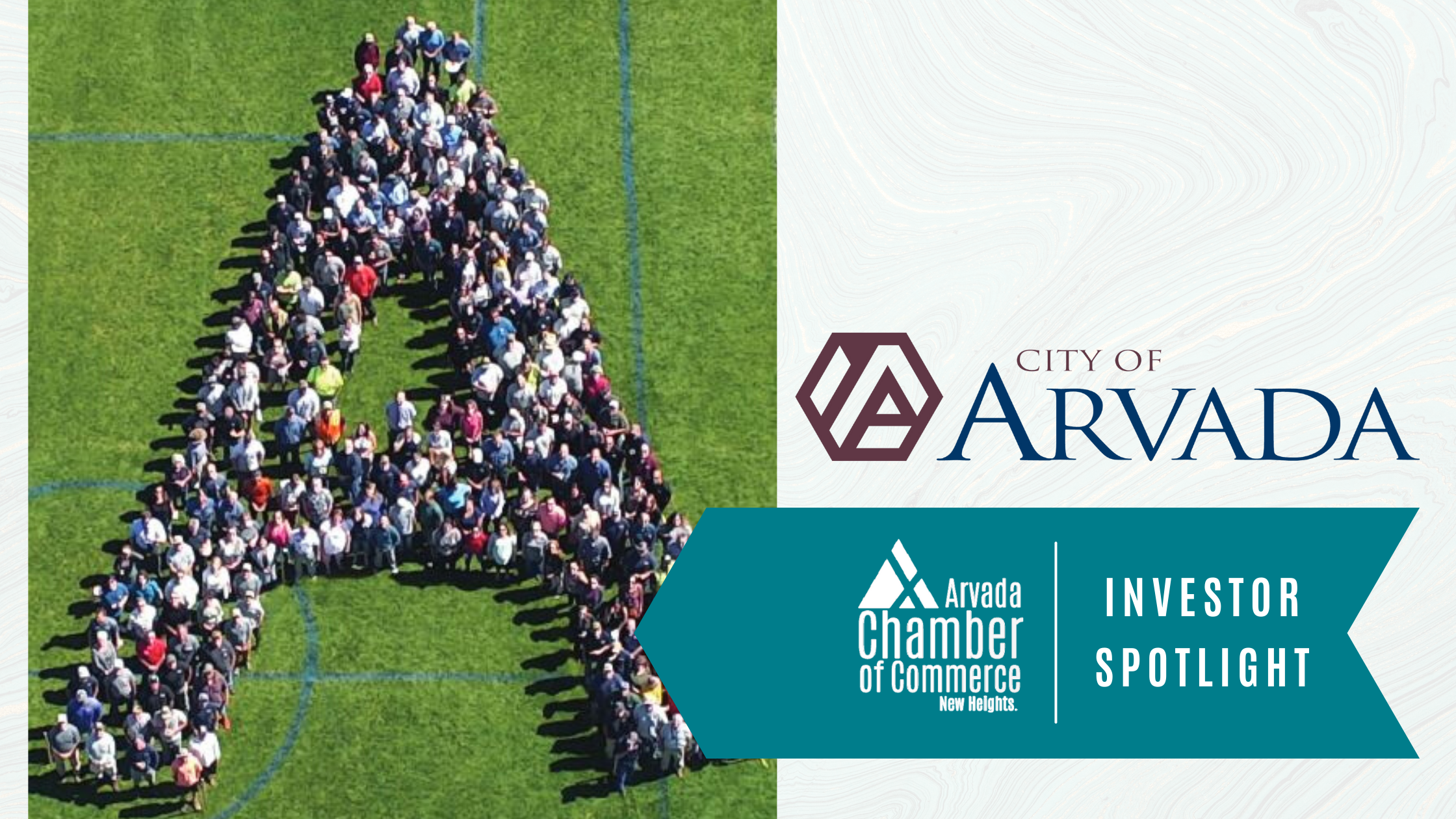 Arvada, Colorado, a Denver suburb founded in 1904, became a home-rule municipal corporation in 1963. The City has a growing population of more than 120,000 and a dynamic and varied business community. In order to effectively serve citizens and businesses alike, the City engages in direct service provision, partnerships and supplier relationships. From City-provided public safety to partner-provided recreational opportunities, results of this service model have helped the City to be recognized as one of the most beautiful, happy, and safe communities in Colorado and the nation.
Arvada is supported by engaged residents, and a strong network of business and non-profit partners, which makes for an ideal environment to deliver and continually improve public programs and services that embrace the City's values of innovation, passion and opportunity.
Why does the City of Arvada support the Arvada Chamber and its vision: Healthy businesses, thriving community?
The contributions of the Chamber and of the larger business community to Arvada is just one example of the powerful partnerships that help Arvada thrive in good times and bounce back stronger than before when presented with challenges.
We are dedicated to delivering superior services to enhance the lives of everyone in our community. The Chamber and our thriving business community play an important role in our success.
City of Arvada Business Resources
---
Support from our Investors underwrites a breadth of Arvada Chamber programs that help Arvada remain a great place to live and work. See the full list of Investors at www.arvadachamber.org/chamber-investors.