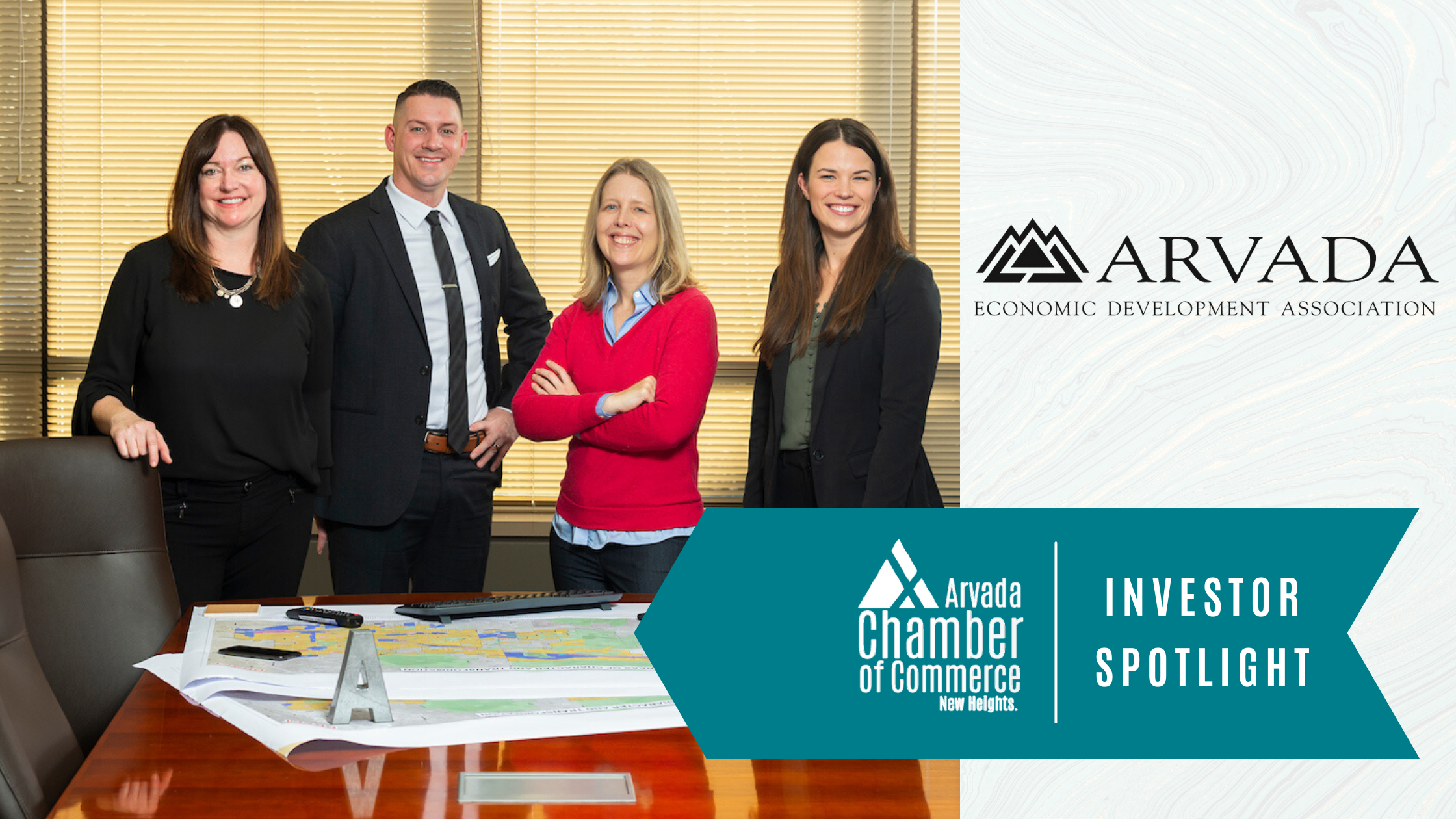 Arvada Economic Development Association (AEDA) ensures your start-up, existing or expanding business benefits from the city's collaboration, dedication, and support – this is what makes the city of Arvada a great place to do business. Community, government, and civic partnerships allow AEDA to provide your business with the latest demographic, financial, business, and consumer research necessary to succeed in this competitive business community.
Learn more about AEDA below!
What do you love about doing business in Arvada?
Daniel Ryley: What we love about Arvada is its spirit of helpfulness and collaboration. Arvada is a place where people care deeply about the community, and those people, whether residents, business owners, nonprofit or civic leaders, are open to working together for the greater good of the community. We also love what Arvada has to offer to its residents, workers and visitors – from great places to eat and be entertained, to a beautiful parks and trail system, to the proximity and easy access it has to both the urban core of Denver and the Rocky Mountains.
Please share why your business or organization supports the Arvada Chamber and its vision: Healthy businesses, thriving community.
Daniel Ryley: We love partnering with the Arvada Chamber as they continually lead efforts in providing modern, meaningful support with positive impacts to Arvada businesses. Arvada is fortunate to have a Chamber of Commerce that values innovation, leadership and partnerships geared toward making our community the best it can be for businesses.
---
Arvada Economic Development Association
Phone: 720.898.7010
Email: bizinfo@arvada.org

Primary Contacts
Daniel Ryley, Executive Director: dryley@arvada.org
Allison Trembly, Community and Economic Development Communications and Marketing Manager: atrembly@arvada.org