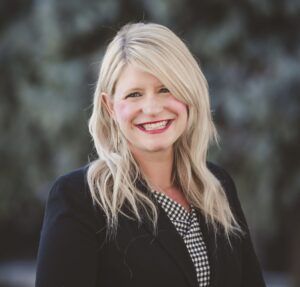 By Kami Welch, Arvada Chamber of Commerce President
Recently I was asked an interesting question: What would the world look like without Chambers of Commerce? My immediate reaction was, "Let me tell YOU: absolutely terrible!" But then I paused and thought long and hard about this question. This thought exercise has been a unique opportunity to assess our relevance as an organization. Have we evolved fast enough? Would the work we do be missed? Are we really serving the businesses in our community? So many questions!
Here is what I think would happen:
Loss of united business success. Chambers of Commerce unite businesses of all sizes and industries, fostering a spirit of collective impact. One business can make a splash, many businesses can make waves. Chambers bridge gaps in knowledge and capacity, encourage collaboration, and create space for shared success and solutions. Without this connection, our business community may operate in a more fragmented manner, potentially missing out on the collective benefits that come from working together.


Increased regulatory challenges. Chambers of Commerce serve as the steadfast advocates for businesses, ensuring their voices are heard in the complicated systems of political power. They champion policies that stimulate growth and create an environment conducive to entrepreneurship. They directly connect elected officials with the right business voices to ensure legislative stakeholdering. Without this advocacy, businesses may find it more challenging to navigate an ever-evolving regulatory landscape. 


Community detachment.

Chambers foster vibrant business networks, providing invaluable platforms for entrepreneurs to meet, collaborate, and forge partnerships. In their absence, businesses may need to seek out alternative avenues to build the relationships that fuel growth and innovation. Likely these avenues would not be community-based and people would further detach from their sense of community and place.
When businesses work in synergy we see magical results. Through the Arvada Chamber, we saw a group of business and community leaders dream up putting Career Hubs in high schools to solve talent problems. We saw multiple bills that would have negatively impacted business voted down at the 2023 State Legislature thanks to the loud and coordinated voice of business. We have members who say that they can attribute over 80% of their business to their involvement in the Arvada Chamber and the support of other businesses. 
Would the world go on? Of course, it would, but I believe that there would be a void in communities across the country. Chambers create unity which we need more of right now. As far as relevance goes, we just have to continue building consistent and deep feedback loops that ensure we don't ever lose sight of who we serve and why.
---
The Arvada Chamber of Commerce is a community of businesses, organizations, and local leaders working together to solve challenges, foster meaningful connections, and develop the next generation of talent and leadership. Our work – driving action on conversations, resources, and large-scale initiatives that businesses can't tackle on their own – is central to the long-term success of our community as a whole. When you play a part, we all thrive.
Learn more about the Arvada Chamber and ways to get involved.