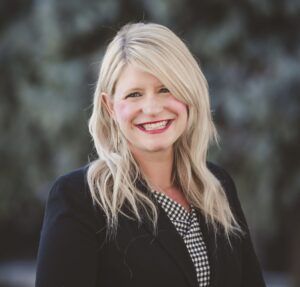 By Kami Welch, Arvada Chamber of Commerce President
Over my almost eight years as the President at the Arvada Chamber of Commerce, I have monitored challenges that are impacting Arvada-based businesses through surveys, focus groups, and one-on-one engagements. These trends have led to countless initiatives and programs to support an improved local economy, but this year's survey has lifted concerns we had not encountered before.
For nearly five years, the top concern by overwhelming margins for businesses has been workforce – finding and retaining quality talent that meets demand and skill requirements – and that held in this year's survey. In reviewing the data around the industries hardest hit by workforce challenges, we have seen a substantial increase in service industries needing employees after the pandemic.
Another concern that has consistently hit the top of the challenge list is the desire to have support in telling the story of our businesses through marketing. This is no doubt aligned to businesses' desire to seek new and innovative ways to increase customer engagement and make up for lost revenue in 2020.
For the first time in 2021, we saw mental health and burnout show up on our survey results as one of the top challenges for businesses. We know there are direct correlations between employee well-being, productivity, and retention.
Of additional concern, homelessness and attainable housing moved up substantially on our lists. This shift in concern from businesses is reflective of an understanding that they are a critical part of the functionality and opportunity within a community. These are daunting challenges, but the recognition on behalf of our business community is an incredible step toward a new form of leadership and engagement to solve the most critical issues in Arvada.
---