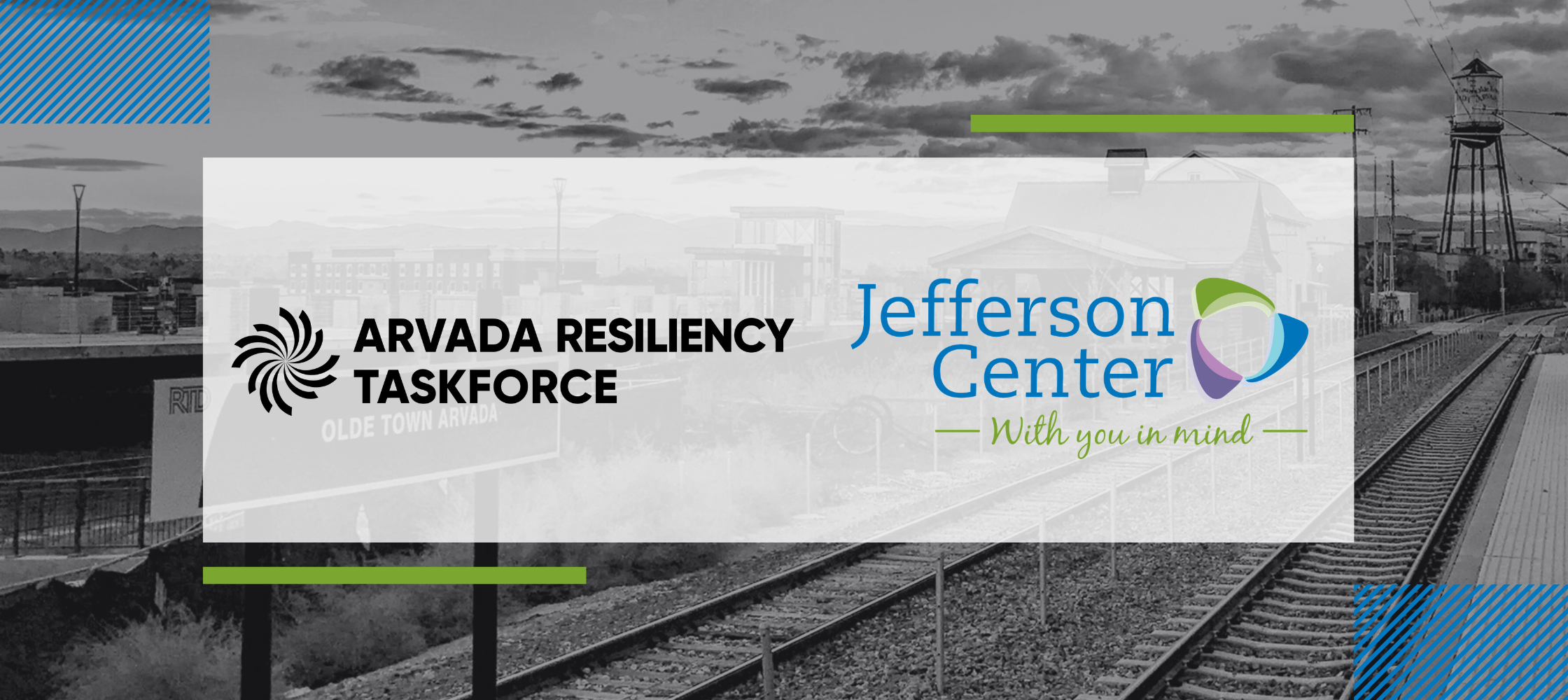 Please see below for the most up-to-date resources on how to support yourself, your staff, the community, and those most affected by the tragedy in Olde Town on June 21, 2021. If you need anything at this time, do not hesitate to reach out to any member of the Arvada Resiliency Taskforce.
To Offer Support: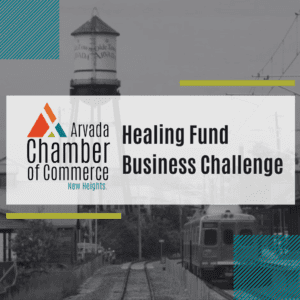 Arvada Healing Fund Business Challenge
Join the Arvada Chamber by collectively showing the incredible support of our business community with 100 Donations From 100 Businesses. Through a partnership with Community First Foundation, donations to this unique fund will be split between the Colorado Fallen Hero Foundation, Jefferson Center, and Colorado Organization for Victim Assistance. We will provide updates over the coming weeks on our progress toward our goal. Learn more and donate at: www.coloradogives.org/ArvadaHealingChallenge
---
Services in our Community:
Jefferson Center for Mental Health
(303) 425.0300 (Information – Appointments – 24/7 Emergency)
Other resources if you need to speak to a therapist right now:
JCMH Walk-In Crisis Center 4643 Wadsworth Blvd. in Wheat Ridge
Colorado Crisis Services 1-844-493-TALK (8255), Text TALK to 38255
General Disaster Response and Recovery Information:
Tips for Survivors of a Disaster or Other Traumatic Event: Managing Stress
This SAMHSA tip sheet gives stress prevention and management tips for dealing with the effects of trauma, mass violence, or terrorism. It lists tips to relieve stress, describes how to know when to seek professional help, and provides accompanying resources. This tip sheet is also available in Spanish. A similar tip sheet is available in Punjabi 
Tips for Survivors of a Disaster or Traumatic Event: What To Expect in Your Personal, Family, Work, and Financial Life
In this tip sheet, SAMHSA describes the effects that disasters and other traumatic events can have on survivors in general, and specifically on different parts of their lives. The tip sheet suggests steps to cope with a disaster or other trauma, lists signs of the need for professional mental health and substance use assistance and identifies resources for additional information and support. 

This tip sheet is also available

in Spanish
Violence and Trauma-specific Information:
Coping With Grief After Community Violence
This Substance Abuse and Mental Health Services Administration (SAMHSA) tip sheet introduces some of the signs of grief and anger after an incident of community violence, provides useful information about to how to cope with grief, and offers tips for helping children deal with grief. 
Mass Violence/Community Violence
This SAMHSA Disaster Behavioral Health Information Series installment is a collection of resources about common reactions to incidents of mass violence, community violence, and terrorism; tips for coping with such incidents; and ways to support children and youth in coping. 
The Impact of Disaster and Mass Violence Events on Mental Health
This online article from the National Center for Posttraumatic Stress Disorder (PTSD) describes common reactions that disaster survivors may experience. While most reactions lessen over time, some may turn into long-term and severe responses, such as PTSD. 
Resources for Children, Youth, Parents and Other Caregivers, and Schools:
Resources for Disaster Responders:
Tips for Disaster Responders: Preventing and Managing Stress
This SAMHSA tip sheet helps disaster response workers prevent and manage stress. It includes strategies to help responders prepare for their assignment, use stress-reducing precautions during the assignment, and manage stress in the recovery phase of the assignment.
This tip sheet is available in Spanish here.
Emergency Responders: Tips for Taking Care of Yourself
This online article from the Centers for Disease Control and Prevention (CDC) emphasizes the importance of responder self-care and presents steps responders can take before, during, and after deployment to manage stress and avoid burnout and secondary traumatic stress. Suggestions are provided for working with other responders on stress management as well as maintaining habits to support health and optimal functioning as a responder.
Psychological First Aid (PFA) Online
The NCTSN offers this online course to train new disaster responders in PFA, as well as to provide a refresher training for more experienced responders who want to review this evidence-informed, practical approach to disaster response. The 6-hour course features a simulation of disaster response, demonstrations of PFA techniques, and tips from expert responders and disaster survivors.
Additional Resource for Acute Needs:
National Suicide Prevention Lifeline
Funded by the Substance Abuse and Mental Health Services Administration, the National Suicide Prevention Lifeline is a source of support available 24/7 to people in crisis, including challenging reactions to disasters. Call 1–800–273–TALK(1–800–273–8255), or, for support in Spanish, call 1–888–628–9454.
A traumatic event such as this is unexpected and often brings out strong emotions. People can call the SAMHSA Disaster Distress Helpline's toll-free number (1–800–985–5990)and receive immediate counseling. This free, confidential, and multilingual crisis support service is also available via SMS (send text to 1-800-985-5990) to anyone experiencing psychological distress as a result of this event. People who call and text are connected to trained and caring professionals from crisis counseling centers in the network. Helpline staff provides confidential counseling, referrals, and other needed support services.
The SAMHSA Disaster App allows disaster behavioral health responders to navigate resources related to pre-deployment preparation, on-the-ground assistance, and post-deployment resources.  Users can also share resources from the app via text message or email and quickly identify local behavioral health services.
Media Contacts
City of Arvada: Chief Communications Manager: Ben Irwin, 720-898-7507 or birwin@arvada.org
Arvada Police Department: Public Information Officer: Detective David Snelling, 720-898-6654 or dave-s@arvada.org
Jefferson Center for Mental Health: Director of Communications: Stephanie Schiemann stephs@jcmh.org
---