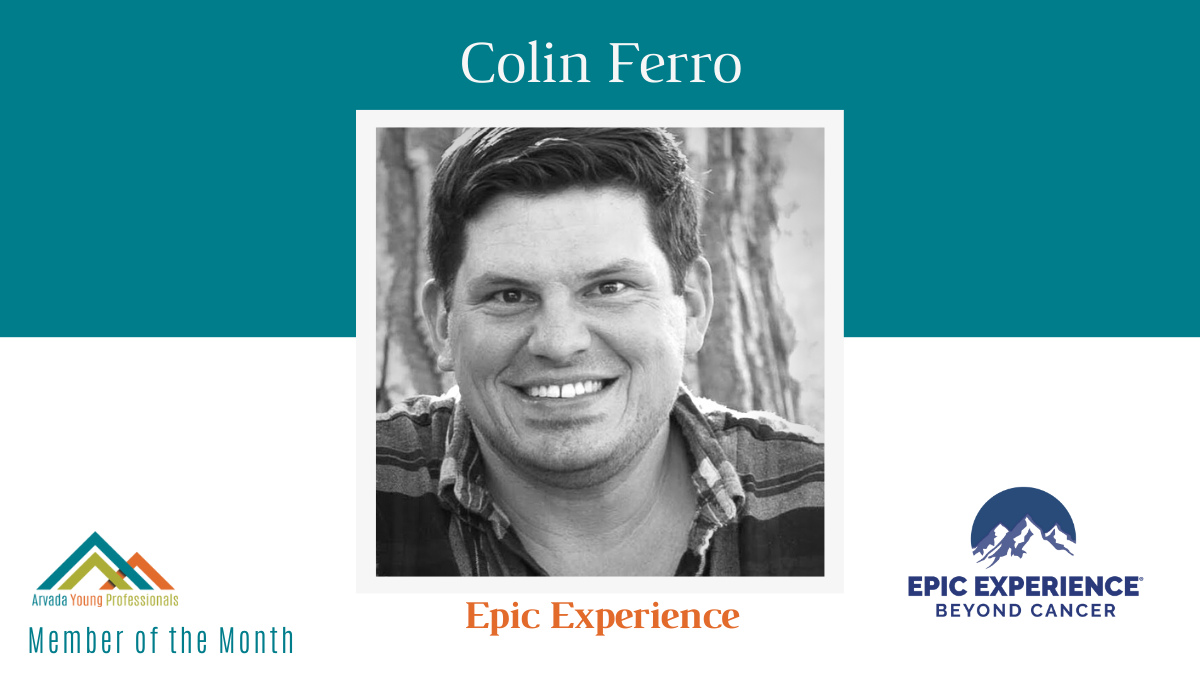 Organization name, job title and years in your industry
Epic Experience, Program Director
What's your favorite thing about Arvada?
Well of course Olde Town but doesn't everybody! One of my favorite attributes is the Ralston Creek Trail, it is family friendly with great shade and entertainment along the way.
What makes you want to be involved in AYP or the Chamber?
I have been involved with AYP for 5 years and love learning from others and giving back of my time when needed.
What do you enjoy most about your work?
I love being able to provide a community and safe place in which adult cancer survivors and thrivers can feel understood.
What is a piece of career advice that has served you well?
"No just means not right now." Keep harboring all relationships that come into your life and work towards your goals, you never know when the timing might be right.
What else would you like fellow AYP members, Chamber members, and the community to know about you?:
I love sports, live music and spending time with family.
Stay in touch!