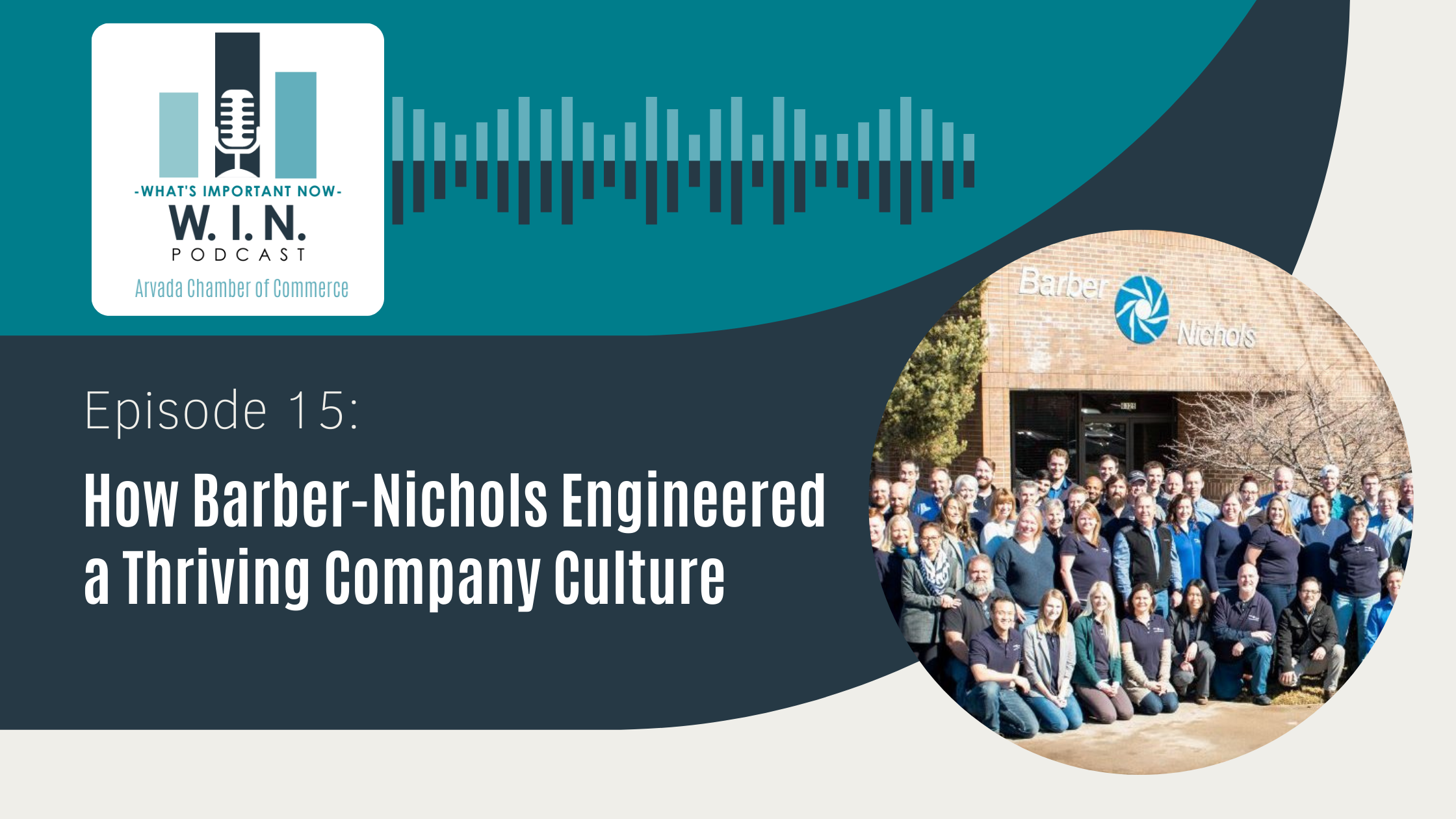 The Arvada Chamber is proud to bring you the What's Important Now Podcast. This podcast features business and community leaders with timely updates and advice to help Arvada businesses and non-profits thrive.
Guests: Barber-Nichols President, Matt Malone, and HR Manager, Rachel Jaakkola
One in 23 Colorado workers left their jobs in September, according to one report, elevating the state's quit rate to the fourth-highest in the US. As Colorado businesses grapple with high turnover and an unprecedented labor shortage, many executive teams are assessing and retooling their employee retention strategy. One Arvada business that has found success improving retention through company culture is Barber-Nichols. Learn how the manufacturer developed a series of strategies to improve employee morale and engagement, and the practical advice you can use today for your business.
Listen to this episode below and subscribe to the What's Important Now Podcast on Apple Podcasts, Spotify or wherever you get your podcasts!
Additional Resources
---