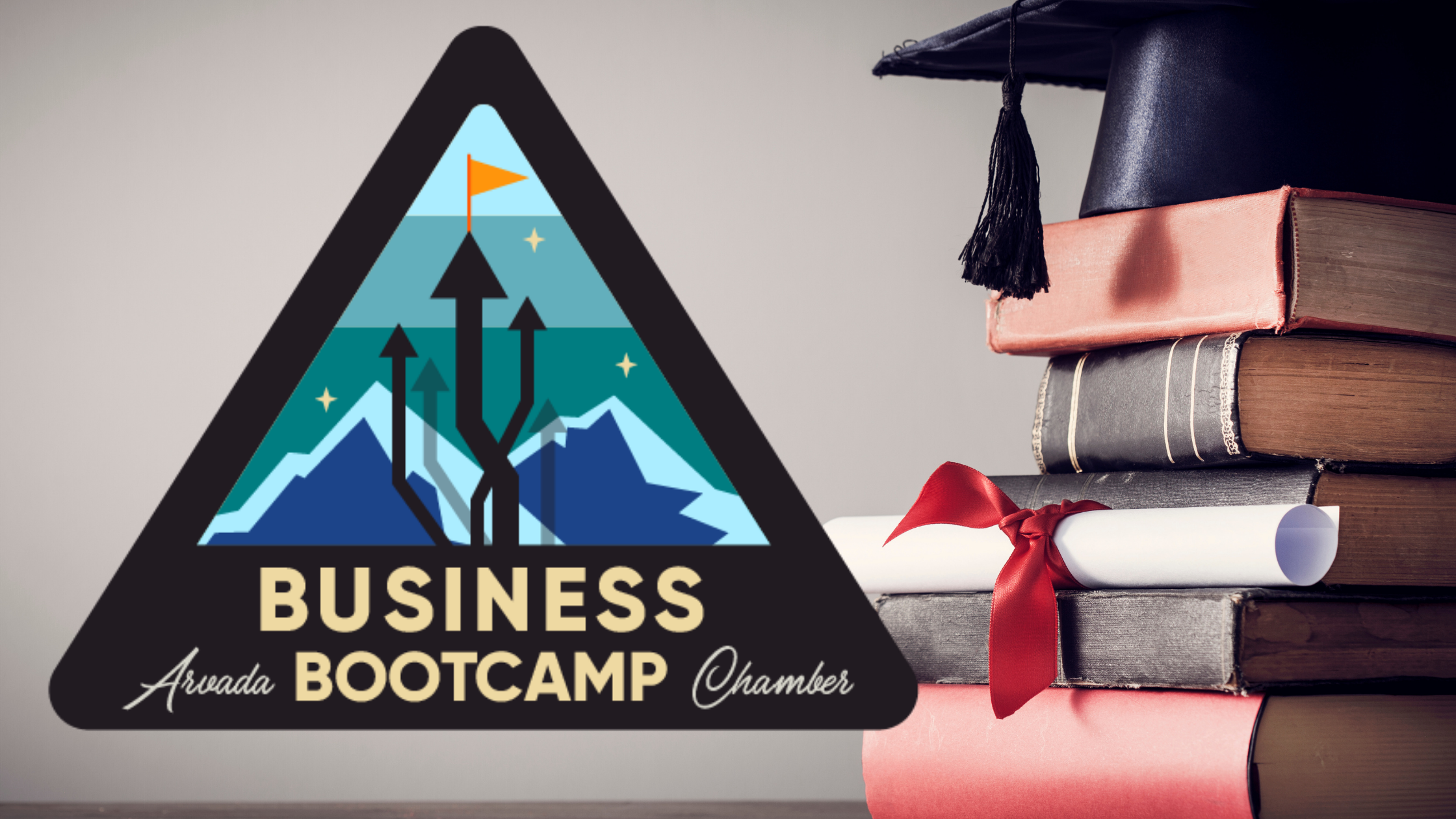 This month, 14 Arvada business and non-profit professionals graduated from the Arvada Chamber's 2021 Business Bootcamp. Completed on virtual meetings across 12 weeks, this program was designed for small business owners and high-level executives looking to strengthen and grow their business, rise above the competition and create lasting change to benefit their business and employees.
Business Bootcamp includes the below three sections focused on different areas of leading a business. Each week, the participants explored multiple topics led by experts in that field.
Your Potential
Sessions included Lean Leadership, Strategic Planning, Marketing & Communications, Networking and Technology
Your Process
Sessions included Business Challenges, Internal & External Liabilities and Financial Stability
Your People
Sessions included Workplace Culture, Hiring & Retention, Upskilling and Human Resources
Congratulations to our 2021 Business Bootcamp graduates!
Karen Allen, BeyondHome
Tessa Gaona, Children's Eye Physicians
Peter Coffin, College Nannies + Sitters
Taylor Beyers-Furst, College Nannies + Sitters
Beka Hull, College Nannies of Arvada and Broomfield
Lori Liepold, Colorado Lending Source
Hunter Wood, Elevated Seltzer
Garret Gifford, Fastsigns of Arvada
Michael Lyon, I-KOTA, LLC
Jim Ferguson, J&K Roofing
Chris Dowd, TOTO Vacation
Michele Short, Red Rocks Community College
Laura Sakry, Red Rocks Community College
Mary-Ruth Tracy, Tracy's Arvada
---
Applications Now Open for the Next Business Bootcamp!
The next Business Bootcamp program will take place September 28 – December 21, 2021. The class will meet on Zoom for 90-minute sessions on the 1st, 2nd and 4th Tuesdays of the month and in-person at Thrive Workplace West Arvada on the 3rd Tuesdays of the month.
Applications close September 3, 2021. Partial scholarships are available! Please reach out to Samantha Geerdes at samantha@arvadachamber.org or call (303) 424-0313 and we can work with you on accommodations to attend.
Learn more and apply today for this powerful leadership program!