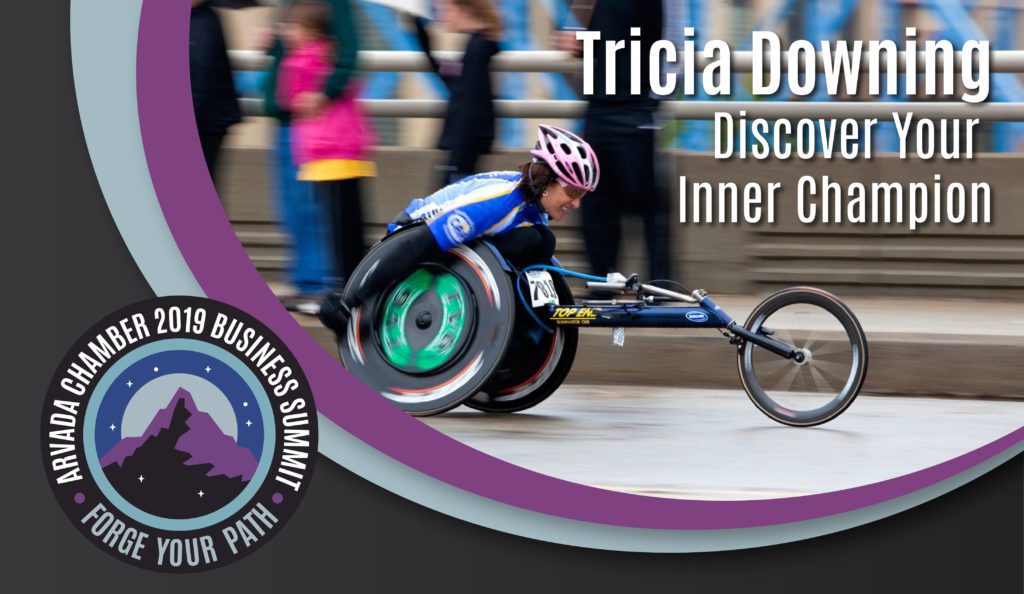 In the fall of 2000, competitive cyclist Tricia Downing was hit by a car while training on her bike and was paralyzed from the chest down. Rather than halting her journey, the accident gave Downing a new path towards advocacy and leadership.
A self-proclaimed "roll" model, Downing combines her skills as a disability advocate and Team USA Paralympic Athlete, helping individuals and businesses transform in critical moments and solve problems by thinking differently. In her keynote presentation at the 2019 Business Summit, Downing will share how she learned to discover her inner champion when facing adversity, both in the workplace or her personal life. She will also be featured in a panel discussion on disability, inclusion, and ensuring your work environment is bias-free.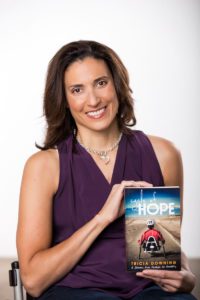 "Being inclusive allows each of us the opportunity to be better in our roles, strengthening our organizations," says Downing. "When people from diverse backgrounds and different walks of life come together, what emerges is greater creativity, additional skills and unique strengths, empathy, and understanding."
Inclusivity is at the forefront of a number of programs and events that Downing has recently founded. Earlier this year, she launched a new leadership program for women who want to take their careers to the next level by boosting their confidence. "Embolden Leadership" explores and challenges gender gaps in traditional leadership training.
This year, Downing also started The Denver Disabilities Network, a monthly event featuring speakers, workshops and the sharing of best practices for disability inclusion. By highlighting the skills and talents of people with disabilities, an open discussion of the best practices and desired outcomes between all parties can take place.
Just as Downing had to adapt from able-bodied cyclist to an athlete with a disability, she's found a key to embracing diversity is openness to adaptation. "To be successful requires the ability to adapt to your surroundings, not fearing change, but welcoming it with open arms," says Downing. "Adapting to new circumstances often requires discomfort and learning to do things in a new way."
Tricia Downing's "Redefining Able Adaptability Action Plan":
"Dig Deeper," says Roger von Oech. "Don't stop with the first right answer you find. Remember the best way to get a good idea is to get lots of ideas. What good ideas are below the surface? What's the second right answer?" He quotes Emile Chartier: Nothing is more dangerous than an idea when it's the only one you have.

Let go of old ideas, gently…Allow yourself to mourn over setbacks or ideas that don't work out, by reminding yourself, "this isn't how I had hoped this would happen, but many positive things have come of it." Then write down the positive things that you have learned or gained from the experience.

Let the suspense of the unknown become an adventure. When change comes and adaptation is necessary, think of it as a game or a challenge to conquer. Don't sit around waiting for it to conquer you.

Remember that you are not alone. Change is something that affects us all. We must all adapt to continually changing circumstances. When faced with new situations or problems, look around you for examples, advice or role models.
---
Tricia Downing is the Opening Keynote Speaker at the Arvada Chamber of Commerce's inaugural Business Summit. This conference was born out of feedback from our businesses that they need innovative ways to grow professionally and connect with other key local leaders to improve the quality of business and opportunity in Arvada. The 2019 Business Summit on October 30th will do just that, with a variety of educational topics to help attendees grow personally and professionally. This full-day summit includes breakfast and lunch, two keynote speakers,  four breakout sessions, and a networking happy hour.
Please click here to learn more about the keynote speakers and breakout sessions and to register for the 2019 Arvada Chamber of Commerce Business Summit!
---