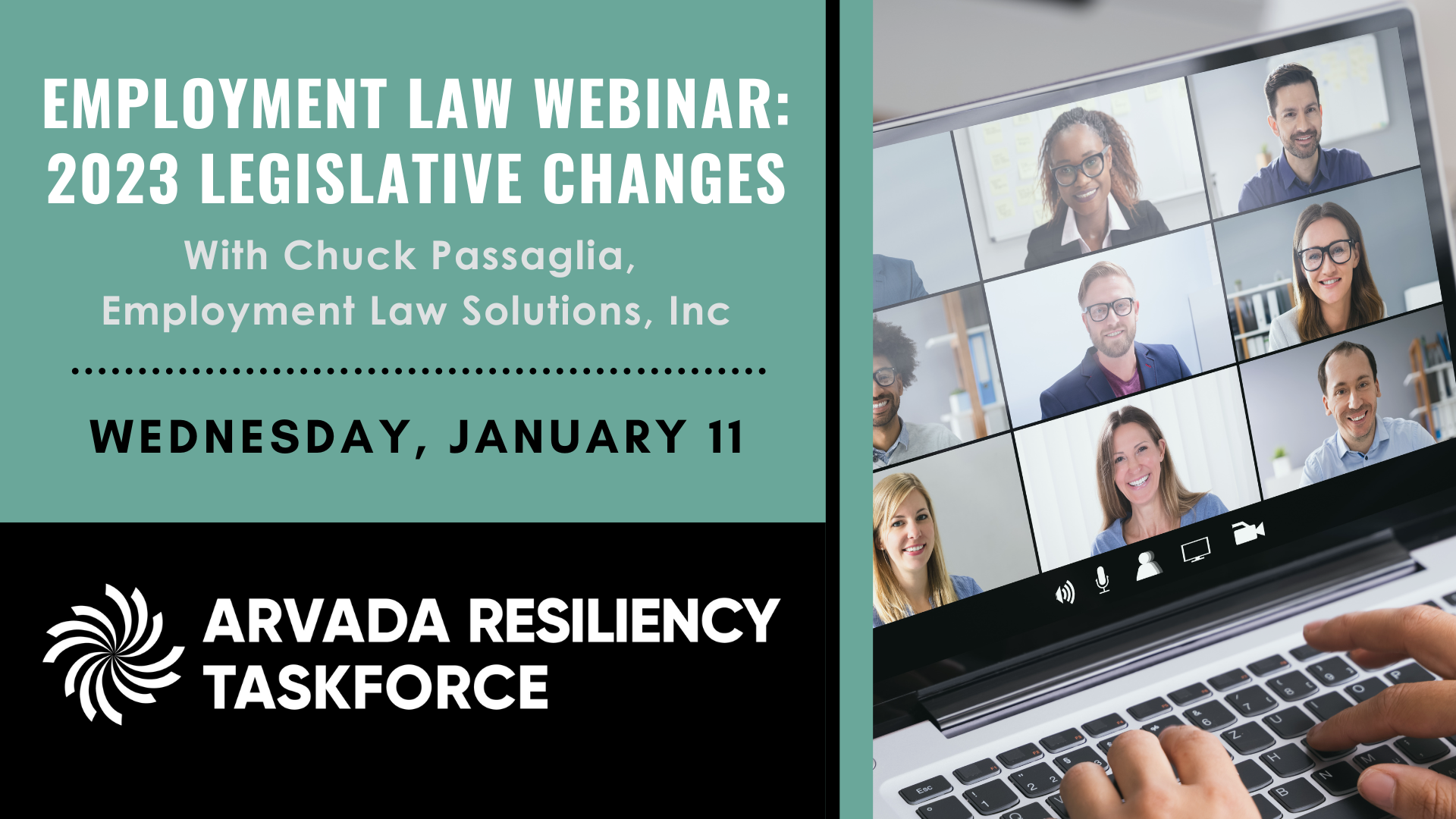 On January 11, 2023, the Arvada Resiliency Taskforce hosted an Employment Law Webinar titled "2023 Legislative Changes." The webinar covered legislation that will impact Arvada businesses, including:
Paid Family Leave Requirements
Colorado Secure Savings Act
Healthy Family Workplaces Act
Restrictions on Non-Competition Agreements
Notice of Termination Requirements
And more!
This event was presented by Chuck Passaglia, founder and president of Employment Law Solutions, Inc. Thank you to Chuck for this informative and engaging presentation! Below, find a video recording of the event and important resources related to the event.
Video Recording:
Resources:
Contact:
Chuck Passaglia
Employment Law Solutions, Inc.
www.defendwork.com
cpassaglia@defendwork.com
---