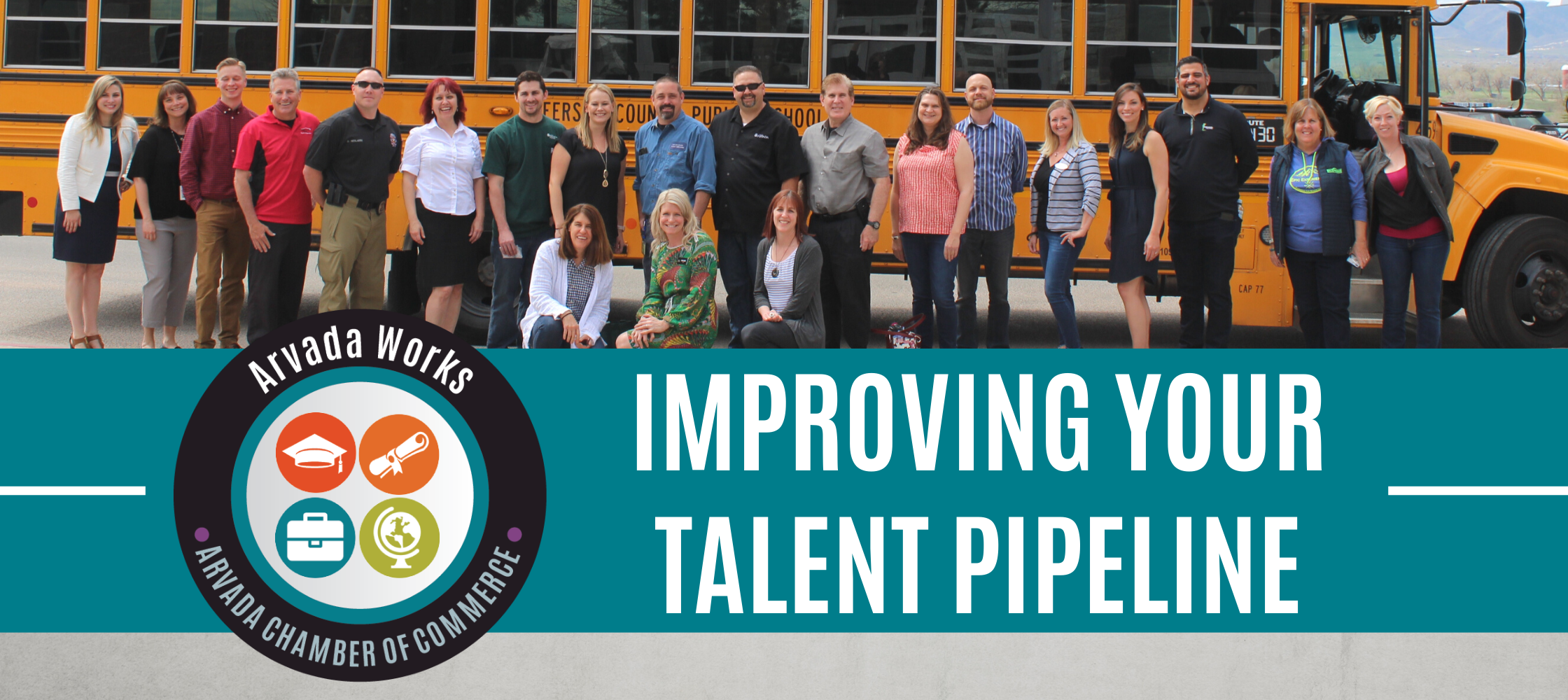 In its fourth year, our workforce initiative, Arvada Works, continues to focus on helping our members find, develop and retain the top local talent by leveraging and improving area partnerships. Many local businesses and community partners have joined Arvada Works to contribute to conversations that are crucial to identifying the challenges, gaps and opportunities associated with a workforce readiness paradigm shift for youth and adults.
Through extending lessons learned from innovations in supply chain management, this is a call for employers to play an expanded leadership role as "end-customers" of education and workforce partnerships. The Arvada Works talent pipeline program is modeled off a national program from the U.S. Chamber of Commerce Foundation that has successfully launched in over 50 communities across the country and the Arvada Chamber of Commerce is lucky enough to be one of the selected sites to continue this incredible demand-driven work.
Based on our 2019 Business Challenges Survey, the #1 issue identified by small and large employers in Arvada is the lack of a qualified workforce. This skills and people gap means that employees are not prepared to meet the needs and grow the economic base of Arvada and Jefferson County. This will have major implications on our local economy long-term.
HOW CAN YOU GET INVOLVED?
INTERESTED? LET US KNOW HERE!
IN PARTNERSHIP WITH